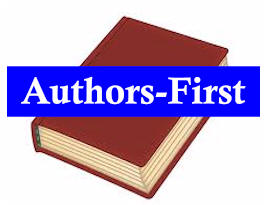 New Shows Third Fridays at Noon Eastern. Hear Past Shows Below
At the crossroads where the popular culture interests of regular, intelligent people intersect with the academic culture of perceptive, progressive scholarship.
Host Peter Chiaramonte, PhD

Greetings everyone. Welcome to The Razor's Edge with me, your host, Peter Chiaramonte. I've been on Artists-First once before as a guest to promote my "nonfiction novel," No Journey's End: My Tragic Romance With Ex-Manson Girl Leslie Van Houten". But this is the first time I've been asked to host a show of my own. I'm excited to have fatefully wandered into this new opportunity. For some time now I've been eager to explore the regions where the cultural interests of readers, artists, authors, and academics can all meet, think, and dream together. Here, once a month for an hour or so, I plan to be talking with seasoned academics who straddle "two solitudes"—living parallel lives as poets, novelists, screenwriters, social activists, entrepreneurial business execs, and so on.
---
Peter Chiaramonte's Book: No Journey's End (Creative Nonfiction) 2015
ISBN: 780986420207 For Amazon Link Click Here
---
LISTEN TO PAST SHOWS BELOW.
2 Ways to listen:
1. Click DATE to "Stream" show and it will play like the radio. or...
2. "Right Click" on DATE then select "Save Target As" (or similar i.e. 'save link as' etc.) and a copy of the show will download to your device free.

Ron Chepesiuk

is a freelance author, journalist, documentary film producer and Artist First's radio host of the popular talk show, "Crime Beat." Before becoming a full-time writer, Ron was a Fulbright Scholar and Professor of Library Science for 25 years at Winthrop University in Rock Hill, South Carolina, where he's currently based. He has published 25 books and more than 4,000 articles that have appeared in USA Today, New York Times Syndicate, LA Times Syndicate, The Toronto Star, the New York Daily News, and hundreds of other print publications. Mr. Chepesiuk has more than 16,000 plus interviews to his credit, including such luminaries as Yasser Arafat, Jimmy Carter, Noam Chomsky, Henry Hill, George Jung, Joe Pistone (aka Donnie Brasco), among others.


Dulcie Sinn, Ph.D.


Food, family, & forgiveness, which are the foundational forces that flow through Dr. Sinn's work with individuals and various social projects and organizations. After decades of professional endeavor in education, community leadership, and economic development, Dulcie recently retreated to her kitchen again to cook up a new recipe for her final act. With an academic background in Education, Drama, and Parenting, Dr. Sinn is turning her attention to the basic skills and activities that knit people-to-people, create family, and allow for community optimism. Enter stage right: Dr. Cha Cha, President of the Cha Cha Cooking Club "Grow-Cook-Share-Love-Heal." The Cha Cha Cooking Club will be hosting a series of events this year promoting 2020, A Year Without War and Rotary Peace Building. Dr. Sinn believes now is the time for combining "grassroots diplomacy" with global action through the United Nations. ChaChaCookingClub@me.com

Professor Joseph White

is Chair, Department of Philosophy at Santa Barbara City College (SBCC). He is also the Executive Director for the Center for Philosophical Education, and for the global social movement, 2020 A Year Without War. He's been awarded the honor of SBCC Faculty Lecturer of the Year and was nominated for the 2015 United States Professor of the Year.

In addition to several books and numerous newspaper/magazine articles on social and philosophical issues, Professor White has five feature film screenplays (all scripts went into development) and six television scripts to his credit. Among his current projects, A Primer on Ignorance and Stupidity is forthcoming in Spring 2018. Adventures on the Frontier of Ignorance was published by Hayden-McNeil in 2011.

Links: www.ayearwithoutwar.org https://www.olympic.org/olympic-truce

Speak to power: contact@ayww.org
Robert Timko, Ph.D.

is Professor Emeritus, Mansfield University of Pennsylvania. Dr. Timko has served as Chair of the Philosophy Department, Interim Dean of Arts and Science, President of the University Senate, and Director of Canadian Studies at Mansfield. He's also acted as President of the American Association of Philosophy Teachers and the Middle Atlantic and New England Council for Canadian Studies. He's held Visiting Teaching and Research Professorships at universities in Canada, Russia, and the U.S., and he was also the Co-Executive Editor of the journal Representations of Canada for eight years.

Professor Timko's major research continues to be in Canadian Philosophy, with a focus on nationhood and identity, the ethics of "political partyism," the role of religion in education and politics, and the question of historical truth in popular culture, as well as topics in professional ethics. He's presented close to 1oo essays, books and conference papers coast-to-coast in the USA and throughout Canada—and from one end of Europe to another. His most recent scholarly work has focused on "Truth, History, and Canadian identity."

Dr. Rick Nason

Dr. Nason is an Associate Professor of Finance at Dalhousie University in Halifax, Nova Scotia, where he teaches Corporate Finance, Enterprise Risk Management, Derivatives and Quantitative Decision Making. He has been presented several teaching awards, including Professor of the Year Awards, and the A. Gordon Archibald Award for Teaching Excellence. His research interests are in Risk Management, Complexity and Financial Education.

Rick Nason also has an extensive background in the derivatives industry. He's a founding partner of RSD Solutions Inc., a risk management consulting firm. He's the co-author of the textbook, Financial Management: Theory and Practice, 2nd Canadian Edition, Brigham, Ehrhardt, Gessaroli, Nason, 2013 (Nelson Education), and has a book forthcoming on Complexity Science for Business called, It's Not Complicated: The Art and Science of Complexity in Risk Management, which will be published by the University of Toronto Press and is due for release in June 2017.

In addition, Business Experts Press has just released his book, Rethinking Risk Management: Critically Examining Old Ideas and New Concepts (2017). Rick is also an award winning writer of articles for various financial industry publications.

LINKS:

https://www.amazon.com/Its-Not-Complicated-Complexity-Rotman-UTP/dp/1442644877/ref=sr_1_3?ie=UTF8&qid=1490026630&sr=8-3&keywords=It%27s+Not+complicated

https://www.amazon.com/Rethinking-Risk-Management-Critically-Examining-ebook/dp/B06XCMV93V/ref=sr_1_1?ie=UTF8&qid=1490026718&sr=8-1&keywords=rick+nason
Donald Levin, PhD,

is the author of three Martin Preuss mysteries: Guilt in Hiding (2016), The Baker's Men (2014), and Crimes of Love (2011). Book four in the series, The Forgotten Child, is due out in May 2017. He is also the author of The House of Grins (1992), a novel; and two books of poetry, In Praise of Old Photographs (2005) and New Year's Tangerine (2007). Donald's poetry and fiction have appeared in numerous print and e-journals. Now writing full-time, Dr. Levin is Professor Emeritus of English and former dean of the faculty at Marygrove College in Detroit. Before joining academia, he worked as a warehouseman, theatre manager, advertising copywriter, scriptwriter, video producer, and political speechwriter. He and his wife Suzanne divide their time between Florida and Ferndale, Michigan (the setting for the Martin Preuss series). https://www.amazon.com/Forgotten-Child-Donald-Levin/dp/0997294132
---
LISTEN TO PAST SHOWS BELOW
2 Ways to listen to past shows:
1. Click date to "Stream" show (it will play like the radio) or . . .

2. "Right Click" on date then select "Save Target As" (or similar i.e. "Save Link As" etc,) and a copy of the show will download to your device which you can then play anytime.
~~~~~~~~~~~~~~~~~~~~~~~~~~~~~~~~~~~~~