---
<![if !vml]>

<![endif]>
with Nancy Wilson
4th Wednesday 9PM Eastern ~ Hear All Past Shows Below ~
---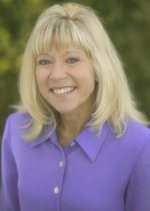 Nancy Wilson is a dynamic speaker and author who combines a zest for life and people. Nancy has over 30 years of ministry experience. As a result, she clearly communicates with conviction and compassion to this generation.
For 25 years, Nancy served as Associate National Director of Cru High School (formerly Student Venture), the high school and junior high outreach of Cru (formerly Campus Crusade for Christ International).
She now serves as Global Ambassador with StoryRunners, a mission of Cru to unreached people groups. (You can find out more about StoryRunners at www.storyrunners.com ...)
Nancy travels extensively and is a frequent speaker to audiences of all ages in the U.S. and internationally as a global ambassador for Cru.
She has spoken to thousands of young people and challenges them to passionately pursue a relationship with God and become an ambassador for Jesus Christ.
Nancy resides in Florida and her family lives in St. Louis, Missouri. She has four brothers and one sister and is a proud aunt of 15 precious nieces and nephews.
Visit Nancy's Website: www.NancyWilson.org
---
2 Ways to listen to past shows:
1. Left Click date to "Stream" show and it will play like the radio or...
2. "Right Click" on date then select "Save Target As" (or similar i.e.: 'save link as') and a copy of the show will download to your device that you can play repeatedly anytime.
---
BLESS ISRAEL Special Guest: Blake Lorenz, Blake Lorenz Family Ministries taking Jesus to the World www.JerusalemOrlandoCoalition.org
CHRISTMAS AROUND THE WORLD Guest: Christina (Hallie) www.storyrunners.org
THANKSGIVING for our Multi-Cultural Nation Special Guests: Javed & Gloria Massey Executive Director Multi-Cultural Outreach of Orlando javedmassey@yahoo.com
40 DAYS OF LOVE Special Guest: Chris Vennetti, Director of DNI, Disciple Nations International www.40DaysofLove.org
FREEDOM IN CHRIST Special Guest: Monet Beltran https://m.facebook.com/monet.beltran.7
JESUS, OUR DIVINE HEALER Special Guest: Anh Le, Evangelist and Director of Awakening the Nations
www.awakeningthenations.com
RADICAL FAITH Special Guests: Dr. Ashok Karkera, Senior Pastor/Founder of Glorious Gospel Ministries and Joshua (spiritual son) Website: GGM MINISTRIES CHURCH jvcggm@gmail.com
DIVINE INTERRUPTION Special Guest: Pastor Ricardo Negron of New Creations International Church / Chicago Illinois email: RicardoNegron7@gmail.com
SET FREE to set others free! Special Guest: Joshua Doane. Website: First Fruits Ministries on Facebook or Email at cafreedom17@gmail.com
UNLEASHED and UNASHAMED OF THE GOSPEL Special Guest: Milton Alvarez / Anchor of Salvation www.MiltonAlvarez.com
POWER and PRAYER in 2019 Special Guest: Dr. Jerry Brandt, President and Founder of Kingdom of Life University and Action Evangelism www.ActionEvangelism.com
THE GLORIOUS STORY OF CHRISTMAS CAN CHANGE YOUR LIFE. Featuring: Nancy and THE STAR of the story and cast!
PRISON TO PRAISE TO PROCLAMATION Special Guest: Bob Proy, ( leads the ministry, Church in Chains ) churchinchains@orlandohop.org
PARTNERS TOGETHER IN THE HARVEST Special Guest: Pamela Mutz, wife of Mayor Bill Mutz, mother of 12, Leader in Lakeland www.saturatepolkcounty.org Pammutz@gmail.com

BLESS ISRAEL Special Guest: Blake Lorenz, Pastor, Evangelist / Encounter Global Outreach, Director of Jerusalem Prayer Breakfast. www.jerusalemorlandocoalition.org www.daytopray.com

2 SPECIAL INTERNATIONAL GUESTS We are keeping their identities hidden to protect them due to their dangerous work in a foreign country. www.nancywilson.org
BUILDING THE KINGDOM OF GOD Special Guest: Eric Michael Teitelman of HOUSE OF DAVID MINISTRIES
Pastor, Teacher, Worship Leader eric@thehouseofdavid.org www.thehouseofdavid.org www.daytopray.com www.JerusalemOrlandoCoalition.org
MILESTONES AND MIRACLES Milestones and Miracles. Special Guest: Sara Ballenger, Capitol Hill Prayer Partners
Email: chpp1994@gmail.com Blog: http://chpponline.blogspot.com/
FEARFUL TO FAITH-FILLED! Special Guest: Elon Davis. Hair Stylist/Inspiring Women www.ElonTheStylist.com
A RADICAL REVELATION Special Guest: Sam Daniels, Pastor and Author of From Deception to the Truth, From Allah to God For Book Click Here
SATURATE ORLANDO and Beyond. Bringing in the Harvest. Special Guest Nela Wainscott, Regional Director for Christ For All People www.SaturateOrlando.com
GIFTS for the KING Special Guest Judy Braland

The Power of Thanksgiving and Praise!

Special Guest: Don Lawton