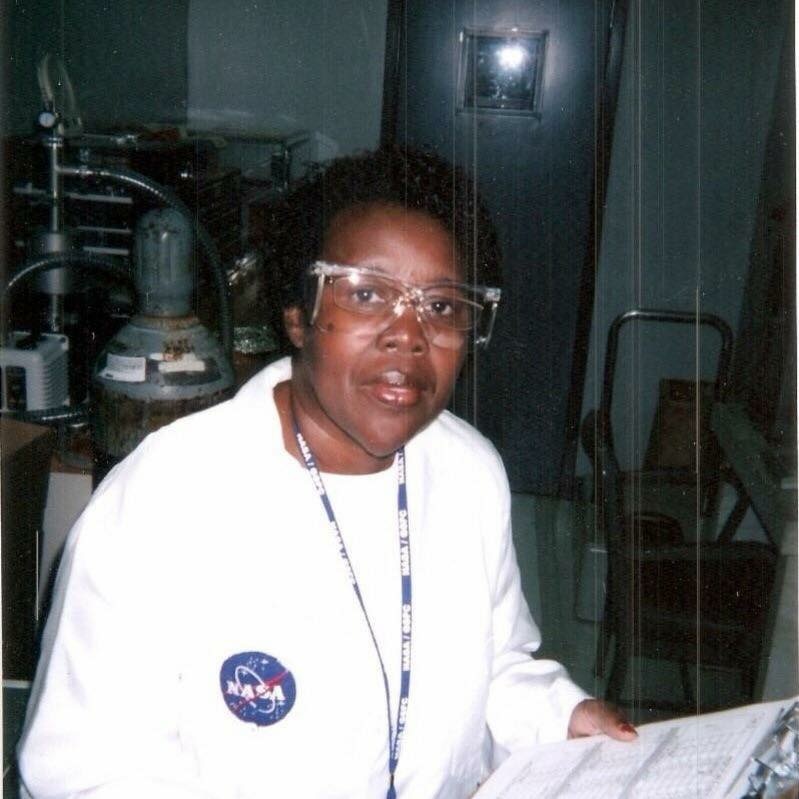 Bishop Dr. Alice Pendleton
is currently the founder/senior pastor of Pendleton Chapel Baptist Church in Hempstead, Texas. She is the first African American woman to obtain a seat as bishop on the world council of the Covenant Bishops Global Council Inc. by Bishop Dr. Samuel Sauls, Presiding Bishop. She is currently the Chancellor of Pendleton Chapel Seminary in Hempstead, Texas where students can receive a Bachelor, a Master and a Doctor of Divinity in one year. Dr. Pendleton is also a retired disabled assistant professor of Prairie View A&M University (PVAMU) and a disabled distinguished retired NASA research scientist who was a hidden figure, because she was a African American woman who was discriminated against because of her disability. Dr. Pendleton graduated head of her class, but did not receive any scholarship offers. She waited five years before beginning her college education at Prairie View A&M University in 1972, where she ultimately received her B.S. in Pre-Med and mechanical engineering, graduating Cum Laude in 1979. She earned her Master's of Science in Materials Science in 1983–the same year that she suffered a debilitating stroke following a tumor-removal surgery. Dr. Pendleton had to re-learn how to crawl, walk, and talk. During this time, however, Dr. Pendleton says "God called me to preach the gospel. He sent me into the harvest" and in 1984 she earned a Bachelor of Arts, Master of Arts, and Doctor of Divinity degree in theology from Mt. Zion Bible Institute in Houston, Texas. In 2007, while working on her Ph.D at Texas A&M University, she was enlisted by NASA–at the request of Queen Elizabeth of England, former President George W. Bush, and Dr. Mike Dube–to come work for the NASA Goddard Space Flight Center in Greenbelt, Maryland as a distinguished research scientist. At NASA, Dr. Pendleton was responsible for testing lubricants designed to operate in outer space, including Castrol and Penzzane oils. In 2008, she completed her doctoral studies and received her Ph.D. in Materials Science & Engineering. During her time as a NASA research scientist, Dr. Pendleton recalls her struggles against discrimination, particularly regarding her disability. "As a disabled research scientist, I was discriminated against due to my disability. I was denied accommodations based on [Americans with Disabilities Act] laws," she said. "I want to do the will of God to serve as a mentor to young people that they can be anything they want to if they just believe and put God first and then in themselves. This has made me a spokesperson for disabled employees." Dr. Pendleton has been married for 43 years to the love of her life, Bishop Dr. Walter Pendleton with whom she has three children.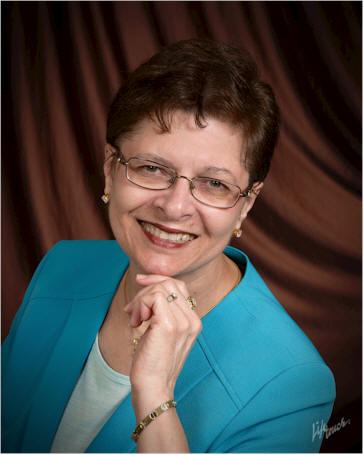 Kathy Andre-Eames
grew up in Brusly, Louisiana, a small town across the river from Baton Rouge. Her father was a Southern gentleman, part of a semi-secret organization associated with White Citizen's Councils of Mississippi. Her family was racist and intolerant, but Andre-Eames was wise and faithful enough to form her own opinions about the world. As a child, she decided that she wanted to grow up to be holy like St. Theresa. Attending a Catholic high school, Andre-Eames served as a Sister at St. Mary of the Pines. As a student, she took part in Dr. Martin Luther King Jr.'s memorial service in Dallas, Texas. She fondly remembers the crowd singing "We Shall Overcome." Before taking her final vows, she taught at Southern University as part of their Upward Bound program. Andre-Eames received a scholarship to study at the University of Dallas, where she received her bachelor of arts in music and her master of arts in English. She worked for more than eighteen years as a high-school teacher in East Baton Rouge Parish, for three years as a professor at Louisiana State University, and as a department manager and executive manager at Sears. After meeting and marrying her husband, George Washington Eames Jr.—a black, paraplegic activist—she dedicated her life to his mission for civil equality. An unwavering supporter of her husband, Andre-Eames assisted him in his work with the local branch of the NAACP. Andre-Eames would help her husband write, edit and publish letters, speeches, and press releases. She was not only his wife; she was his fellow advocate for justice. At her husband's funeral, the president of the Baton Rouge Branch NAACP honored her with these words: "If George was Mr. Civil Rights, then you are Mrs. Civil Rights." Andre-Eames is retired and lives in Baton Rouge, Louisiana.