---
Timeless Esoterica with
Dr. Bruce The Paranormal Professor
Fourth Tuesdays 11pm Eastern / 8pm Pacific Hear All Past Shows Below
| | |
| --- | --- |
| a | Bruce Olav Solheim was born in Seattle, Washington, to Norwegian immigrant parents. Bruce was the first person in his family to go to college. His mother was psychic and introduced him to the magical realm. He served for six years in the US Army as a jail guard and later as a warrant officer helicopter pilot. Bruce earned his Ph.D. in history from Bowling Green State University in 1993. Bruce is a distinguished professor of history at Citrus College in Glendora, California. He was a Fulbright Professor in 2003 at the University of Tromsø in northern Norway. Bruce has published eight books and has written ten plays, two of which have been produced. He is married to Ginger and has four children and a grandson. Bruce's first paranormal experience took place in northern Norway in 1962 when he was four years old. Bruce took a parapsychology class while he was stationed in West Germany in 1979 and has been fascinated with the topic ever since. He has continued to have paranormal experiences throughout his life and has developed a special knack for theurgy. Bruce studies quantum theory and has developed a model that may help explain our quantum reality, ghosts, reincarnation, and more. He is interested in all esoterica and oddities. Bruce teaches a Paranormal Personal History course at Citrus College. Dr. Bruce is an associate member of the Parapsychological Association. Dr. Bruce is a disabled American veteran. |
---
​
Here is my new comic that is coming out soon! Illustrated by Clevelander Gary Dumm!
And here is the Kick Starter Link!
https://www.kickstarter.com/projects/snarc/snarc-the-coolest-comic-in-the-universe?ref=nav_search&result=project&term=Snarc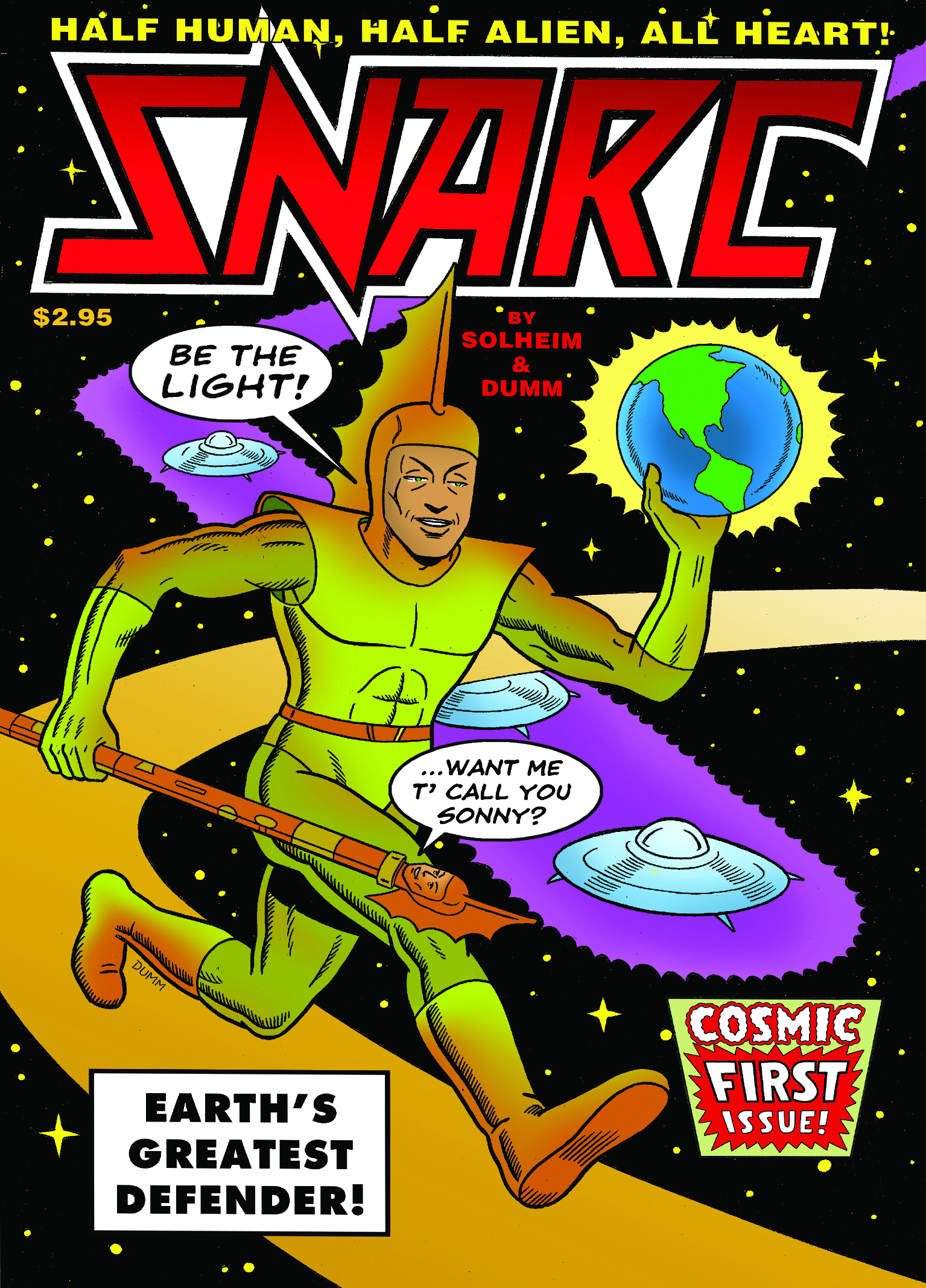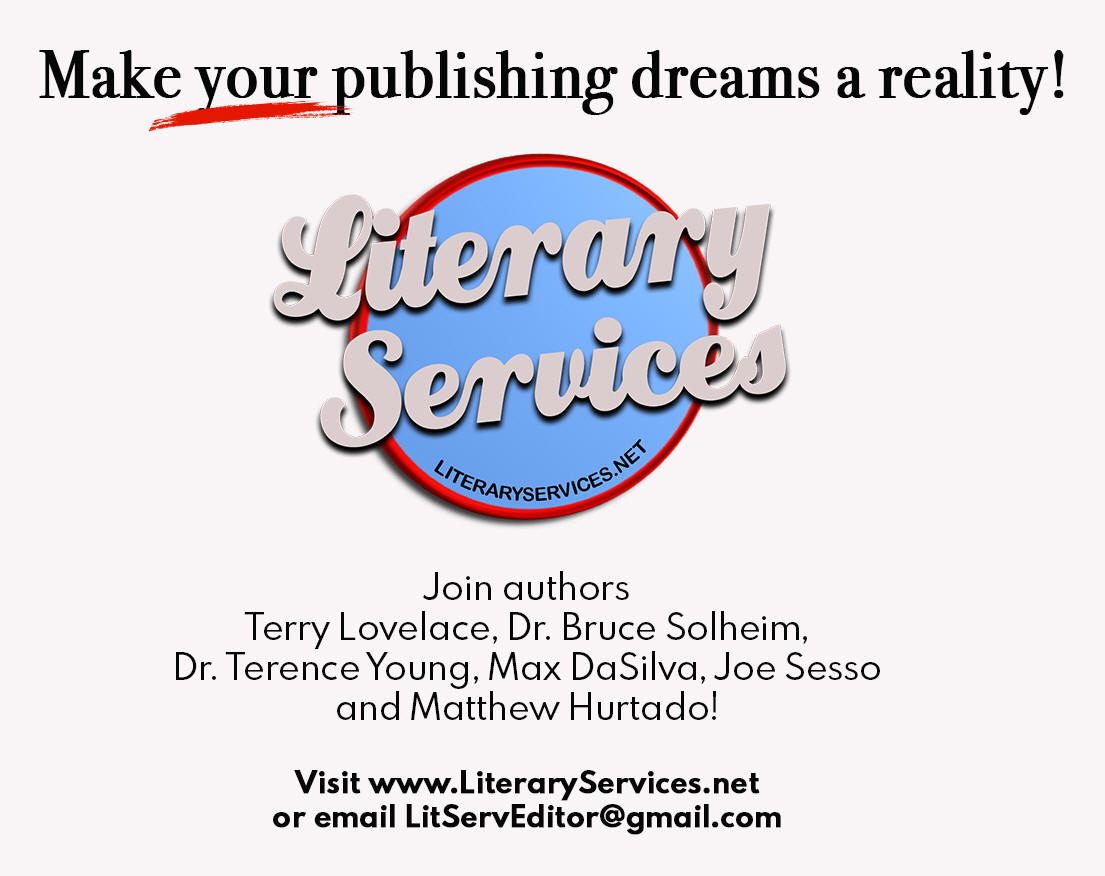 ---
LISTEN TO PAST SHOWS BELOW
2 Ways to listen to past shows:
1. Left Click DATE to "Stream" show (it will play like the radio) or . . .
2. "Right Click" on DATE then select "Save Target As" (or similar i.e. 'Save Link As' etc,) and a copy of the show will download to your device which you can then play anytime.
---
Special Guest: Terry Lovelace
Terry is a native St. Louis Missouri. After high school in 1973, he enlisted in the United States Air Force as the Vietnam war was winding down. He was trained as a medic and EMT, serving six years on active duty. Terry returned to civilian life and completed a bachelor's degree in Psychology at Park University. He earned a Juris Doctor at Western University of Michigan Law School and past the Michigan bar exam. He began his legal career in private practice and handled civil litigation and criminal defense cases in Michigan. He began civil service when he was appointed an Assistant Attorney General and Felony Prosecutor for the Island Territory of American Samoa. In 2007, he was elected by his peers and served a one-year term as president of the American Samoa Bar Association. He also served for two years as General Counsel for LBJ Tropical Medical Center returning Stateside. From Samoa, Terry was hired as an Assistant Attorney General for the State of Vermont where he represented the State on its Board of Medical Practice. He retired in January 2012 as an Assistant Attorney General and moved to Dallas where he and his wife of 44 years have two adult children and grandchildren. The genesis of his story is an October 2012 trip and fall mishap that took him to the North Texas VA Emergency room for an x-ray of his knee. In 2014 Terry began assembling notes and drawings and began writing his book, Incident at Devils Den a year later. His book was released on AMAZON 0n March 10, 2018. By March 20th had made both bestselling book in genre and bestselling new release. He continues to write and is a frequent speaker at UFO conventions and various podcasts. His story is currently being filmed for Strange Curiosity, a television production by 9 Diamond Production Company, Brad and Barry Klinge. It will hopefully be completed by and air this fall.

---