Real Conspiracies with Scientific and Spiritual Solutions
Third Tuesdays at 11pm Eastern / 8pm Pacific
Encore Broadcasts Fridays at 7pm Eastern / 4 pm Pacific
Past Shows Archived Below
---
Dr. Newton

graduated from Cal State Fullerton in 1968 with a B.A. in Speech and English. His studies concentrated on General Semantics, linguistics, syllogistic logic and English composition. He earned his Juris Doctorate in Law from American College of Law in 1975. Dr. Newton operated an award winning landscape design and installation company for forty years and operated two organic farms. He was a "Certified Channel" for the Tibetan Foundation and has certifications in Etheric Healing, Reiki, Sound Signature Healing, Sage Experience Encounter Group facilitation, Magnetic Acupuncture, Theta Healing and Theta Consciousness Reprogramming and Healing. Dr. Newton was a Christian Science healer for two decades and he received a doctorate in Natural Healing (Naturopathic medicine) in 1991 from Clayton School of Natural Healing. Dr. Newton is a third level Asclepiad, a Tai Chi master and has been initiated into the highest levels of Kriya Kundalini Pranayam. He uses alternative therapies to treat cancer, AIDS and Crohn's Disease, through Theta Healing protocols, including Theta Consciousness Reprogramming. Dr. Newton does remote healing for all sorts of physical and emotional problems. He also works as a motivational speaker, life success coach and relationship counselor. Additionally, he helps companies to become more efficient and profitable so they can pay their employees more money.
Some of Dr. Newton's Writings:
Dr. Newton is the author of "Pathways to God: Experiencing the Energies of the Living God in Your Everyday Life", "A Map to Healing and Your Essential Divinity Through Theta Consciousness", "The Hidden Codes of God" and the soon to be released, "Beyond The Mists of Time".
Dr. Newton has lectures on theta healing, sacred sexuality, immortality protocols, and mind reprogramming in classes he teaches and speaking engagements including The Conscious Life Expo, The Psi Symposium, The Science and Non Duality Conference and The Knowphest.
His website is www.drrobertnewton.com and www.greatmotivationaltalks.com email is theta4ia@yahoo.com and LinkedIn, Dr. Robert Newton, Facebook, Robert Newton in Santa Ana and Facebook, A Map to Healing and Your Essential Divinity Through Theta Consciousness.
LISTEN TO PAST SHOWS BELOW 2 Ways to listen to past shows:
1. Click date to "Stream" show and it will play like the radio or...
2. "Right Click" on date then select "Save Target As" (or similar like 'save link as') and a copy of the show will download to your device free.
---
A COUNTRY TORN ASUNDER...
THE NEW WORLD ORDER (really the old one) vs. THE NEWLY ORDERED WORLD (the new version)!

Welcome to my show where we look at everything very critically and sort things out and render them in a truthful fashion. The election of Donald Trump was never have supposed to happen. His own party did everything in their power to block is getting the nomination and the Democrats did everything in their power to cheat Bernie Sanders out of the Democratic nomination and used voting fraud to accomplish and also to aid Hillary Clinton in defeating Donald Trump.Some of this show will be based on my recent book, "A Nation of Deceit" www.amazon.com/dp/0996137114/ This show will shine the Sun where it is needed and you might actually learn more than you really want to know, and even I did in researching my book, but I am incorrigible and will stop a nothing to find the truth... or at least as possible, thereto. LET'S GET READY TO RUMBA!

THE NEW WORLD ORDER VS. THE NEWLY ORDERED WORLD

Humanity could well be on the verge of a new economic system... a real purge of the existing economic fraudulent banking system and financial markets/equities markets/stock, Forex, commodities! The election of Donald Trump, despite his bragging and grating personality, signals the beginning of a sharing based economic system, according to predictive linguistics expert, Clif High. Despite the numerous political protests and intense media bias against Trump, and despite the intense character assassination of Vladimir Putin, these two men will attempt to usher in an economy in which humanity at large, will share in the bounty. In the transition between the old and new, an upheaval in the banking, financial and equities markets will occur. Find out how to navigate through the choppy waters. Also check out my new book, "Planet of the Stupids," www.amazon.com/dp/0996137157 and "A Nation of Deceit," www.amazon.com/dp/0996137114
Special Guest: Dr. DAVID DUKE, Ph.D
IS HE REALLY THE DEMON THE PRESS HAS PORTRAYED OR ARE THERE SOME REAL TRUTHS THIS MAN CAN SHARE WITH US?
So the press and Wikipedia have portray David Duke, one time leader of the Ku Klux Klan, as a white nationalist-politician, anti-Semitic, a conspiracy theorist, holocaust denier and a supporter of all sorts of lunatic ideas. The question I always ask, when I see someone being demonized , especially where there is a scant or no evidence to support such, is, is there an ulterior motive in all of this? We will also delve into the shortcomings of the Federal Reserve Bank, who controls it and the real nature of the IRS and how much communist influence there is in the United States of America. We might also consider my new book, "A Nation of Deceit", which goes into past and present presidential politics, of which Mr. Duke knows quite a bit since he has run for president two time. I am sure he will share how the media attacks a candidate they do not like, such as himself and Donald Trump.
Dr. Newton's New Book: A Nation of Deceit

A NATION THAT HAS BEEN DECEIVED AND AGGRIEVED


Dr. Newton is back on the air again, after getting this book out before the election, to which it is directly related. Thanks to Anna Weber for editing, polishing and fact checking the many hair raising things contained in this book! I did not intend to write this book but was so disgusted by what happened during the Democrat and Republican primaries I decided to poke around past presidential elections and even the present one and what I found... let's just say I feel America has been betrayed and its citizenry has been kept ignorant of such. But don't despair because I never open a smelly can of worms without presenting solutions thereto!
AN ORWELLIAN NIGHTMARE! ARE OUR VOTING TALLIES ACCURATE? LAST WEEKS SHOW INDICATED QUITE TO THE CONTRARY! SO WHAT ARE THE SOLUTIONS TO THIS?

Special Guest: Chris Dillard


Last week's show revealed rampant illegal voting which skewed the last two political elections. The sitting president has gone out of his way to anything and everything he can do to get minority voters to vote for him and congress, irrespective of the legality of this. What else would you expect from a president who stated, "The Constitution is outdated and an obstacle to progress. The progress he is referring to is a descent into a totalitarian Communist state and not anything envisioned in the U.S. Constitution. SO, THERE ARE SOLUTIONS TO THIS and we will cover such. I will be joined by the most brilliant, Chris Dillard of T.O.O.L.S (Temple of Objective Life Studies).



VOTING FRAUD: IS THIS A RANDOM OCCURRENCE OR A SYSTEMIC PROBLEM THAT IS AFFECTING VOTE TALLIES AND ELECTING THE WRONG CANDIDATE?

There is an independent group, with twenty years of experience, Judicial Watch, that has been monitoring our elections and going to court to undo unconstitutional acts and laws that have been affecting our elections. What has been uncovered will amaze all but those who are unable to look at some extremely unsettling revelations.


Become a VIP Reader http://www.robertjnewtonauthor.com/vip-readers/

Connect with me on Facebook http://bit.ly/NewtonOnFacebook Robert Newton - Author http://www.robertjnewtonauthor.com/

Show details to post
WHAT IS THE REAL NATURE OF THE HUMAN BODY? IS IT MATTER OR ENERGY?
The immortality Prophesy

I had so much positive feedback about the release of my new book, I decided to give you more. I have really enjoyed reading my to you and we will hopefully get to the part of breathairianism, where we will discuss the scientific reasons why we can live without food in a radiant fashion. You will be amazed at how this can and does occur.

Become a VIP Reader http://www.robertjnewtonauthor.com/vip-readers/

Connect with me on Facebook http://bit.ly/NewtonOnFacebook Robert Newton - Author http://www.robertjnewtonauthor.com/
THE IMMORTALITY PROPHESY: CAN THIS ACTUALLY BE DONE AND WHO CAN BACK THIS UP? LET'S LOOK AT THE SCIENTIFIC AND ESOTERIC KNOWLEDGE ABOUT THIS!

So the last two weeks, I have previewed my newest book, "The Immortality Prophesy: Let the Reveal Begin and have enjoyed doing this immensely. So we already covered thee aspects of light that comprise our bodies, in "The New Testament," "The Bhagavad Gita," and "The Corpus Hermeticum." So this week I am going to get deeper into this Holy Grail subject. If you take the time to listen to this show, you will not be disappointed as you will be entertained and informed. Also, we have extended the introductory price of $0.99 on Kindle http://www.amazon.com/dp/B01I689I and $10.40 in paperback, http://www.amazon.com/dp/0996137130
Become a VIP Reader http://www.robertjnewtonauthor.com/vip-readers/ Connect with me on Facebook http://bit.ly/NewtonOnFacebook

Robert Newton - Author http://www.robertjnewtonauthor.com/

WHAT IS THE REAL NATURE OF THE HUMAN BODY? IS IT MATTER OR ENERGY?
The immortality Prophesy, part three.
I had so much positive feedback about the release of my new book, I decided to give you more. I have really enjoyed reading my to you and we will hopefully get to the part of breathairianism, where we will discuss the scientific reasons why we can live without food in a radiant fashion. You will be amazed at how this can and does occur.
THE IMMORTALITY PROPHESY, PART TWO. WHY DO OUR BODIES NEED TO DIE?


Last show, we started getting into the immortality equation but no nearly as far as I thought we would. So this week, we will consider if those who laugh a lot can live forever. We will consider whether a person can live with a little or no food at all and why a body dies and why it does not need to. LETS GET DOWN TO IT! Also, "The Immortality Prophesy" is availabe at Amazon/Kindle/Kindle Cloud for $0.99 until 8-1-16 so jump on it and if you like the book, please give me a review on Amazon.

Become a VIP Reader http://www.robertjnewtonauthor.com/vip-readers/

Connect with me on Facebook http://bit.ly/NewtonOnFacebook

Robert Newton - Author http://www.robertjnewtonauthor.com/



THE QUEST FOR IMMORTALITY: WHY DO OUR BODIES DIE?


Now, the answer to this would be considered very complicated when in fact it is quite discernible. We know there is this enzyme, telomerase, in the human body that when it starts becoming depleted, we are on the path to deterioration. This is universally accepted as inevitable...the deterioration and eventual death of the body. BUT... this does not have to be so... since we know and our thoughts and our emotions are what cause this enzyme mentioned, to be produced in lesser quantities. We further know there are certain brainwaves/a higher level of consciousness, that cause telomerase enzyme to be created in large quantities, thus ensuring our RNA can make proper replication of our cells. So how to do this we will cover and how you can live as a Breathairian (living without eating), is actually quite possible. This is not just from esoteric texts but actual scientific research and studies. This is just the tip of the iceberg! All of this is covered in my just released book, The Immortality Prophesy http://wwwdrrobertjnewton.com/category/resources
USING CRYSTALS, PYRAMIDS AND DEEP MEDITATION PROTOCOLS TO INCREASE YOUR PSYCHIC ABILITIES, IMPROVE YOUR HEALTH, EXTEND YOUR LIFESPAN!
Special Guest: Robert Schwartz

So there is some skepticism related to this, and understandably so, and yet there is a significant amount of scientific information and studies that reveal significant shifts in brainwave levels when people who use crystals and pyramids and when they meditate. I wonder what could happen if e combined all three of these things? Well, it just so happens, I have found two experts in these fields, Robert Schwartz has many decades of experience and experimentation into the above things, as does your lovable host, Dr. Robert Newton, as well! Schwartz has completed one book, Stones of Enchantment and is working on another, Wisdom from the Secret Chamber. Dr. Newton's books on these subjects are Pathways to God: Experiencing the Energies of the Living God in Your Everyday Life and A Map to Healing and Your Essential Divinity Through Theta Consciousness, In Search of the Body Immortal, & The Immortality Prophesy. So if you want to tune-up (to a higher consciousness) your brain and body, check it out!
WELL SOME PEOPLE... WELL ACTUALLY PRIVILEGED ELITES AND THEIR LACKEYS ARE ABOVE THE LAW! LETS TALK ABOUT THAT AND THE BREAKUP OF THE COMMON MARKET.

Special Guest: Tina Mizany

My guest, Tina Mizany, and I, Doc. Newton, will discuss how justice really is not blind, as long as you are rich and/or privileged. The exoneration of Hillary Clinton, today, really brings that point home. So Tina and I will talk about the implications this will have for our country. We will also delve into the impending dissolution of the European Common Market... yes it is much closer than you might imagine.

Planet of the Stupids. Pretty sure I'm living thereon.
ALOHA! WELCOME TO THE LAND OF EGYPT, THE PYRAMIDS AND THE ANCIENT KNOWLEDGE HIDDEN THEREIN

Special Guest: Robert Schwartz

My guest is Robert Schwartz, who has more knowledge of Egyptology and the deep mysteries therein. If you are interested in ancient history and/or ancient knowledge, this show is for you. Interesting enough, the civilization of ancient Egypt was vastly advanced beyond anything we have today. I hinted at such in my fourth book, Beyond the Mists of Time When Trees Ruled the Earth. Tune into this show which will reveal many things we might even apply to our societies today. This show will be archived and have a reprise play on Friday.
SEXULAITY, ORGASM AND LOVE. IS THERE INSIGHTS INTO THESE THINGS IN THE NUMBERS (GEMATRIA) BEHIND THE WORD?

This show was with Christopher Dillard, of Temple of Objective Life Studies.
Yes, in fact we shared a lot of numeral insights into sexuality, orgasm, love and a whole lot more. Quite a smorgasbord of information and insights!

ONE WOMAN, THREE MEN... A NEW TWIST ON POLYGAMY!

Pouline Middleton

This is one of those show that should really challenge how we view romantic relationships and maybe even all other types of relationships. After a failed marriage and a successive relationship with a cheating partner, Pouline Middleton came up with this new twist on polygamy, one woman with three men, each man, fulfilling a specific need and purpose in her life! Pouline and I would be delighted to have you tune in an listen to her story.


IS GLOBAL WARMING A FACTUAL REALITY OR JUST A HOAX TO EXTRACT MORE TAXES FROM THE POPULACE?

This show will be a real eye opener, based on the research of Dr. Eben Browning in his documentary, Climate and the Affairs of Man and the research of Michael Hanley in his book, Dark Winter. This show will be based on factual research and not opinions.
CAN HISTORY BE CHANGED ARTIFICIALLY? ARE THINGS AFFECTED BY STRONG MAGNETIC FIELDS? CAN WE CREATE OUR OWN TIMELINE TO CREATE HEAVEN ON EARTH?
We will delve into this and more. There have been reports that our timeline/history on Earth has been changed by the CERN particle accelerator in Hadron, Switzerland. Can we create our own timelines on Earth? We will consider two books, Beyond the Mists of Time: When Trees Ruled the Earth and Planet of the Stupids: Bringing Back the LIght of God to Planet Earth and a Paradise Found that deal with this

WHAT HAPPENS WHEN AN ECONOMY CRASHES AND THE GOVERNMENT CEASES TO EXIST? DOES ANARCHY MEAN WE ARE SCREWED OR ARE THERE OPPORTUNITIES FOR US TO THRIVE?
Special Guest: Tina Mizany
Last week, Tina Mizany was a guest on the second half of my show but we really did not get into this, although we intended to. This week, we get down to it. Tina was involved with the largest wholesale supplier of solar energy panels, then gave herself a crash course in computer programs and computer accounting, followed by a stint at NASA as a primary contractor MTS director and then moving to Novell Corp. as a global network operations director. After this, Tina became a stay at home mom (probably the hardest job in the world) and was involved in the real estate market until the beginning of its crash in 2007. Tina has been a most amazing Facebook friend for several years, providing me with a constant stream of useful and timely information. Tina will explain while an eminent financial meltdown is inevitable and the opportunities this will provide for us as our present economy and governments implode. I have had Kimberly Gamble, from the Thrive movement, on my radio show and as good as that show was, you will find this one even more useful and informative.

DEALING WITH THE FALLOUT FROM NUCLEAR REACTORS INVOLVES MORE THAN JUST RADIATION! CAN WE DEAL WITH THIS THROUGH A BETTER OPERATING SYSTEM ON EARTH.
Special Guests: Gene Stone and Tina Mizany

My first guest, Gene Stone, was instrumental in getting the San Onofre Nuclear Generating Plant decommissioned. However, there are many unresolved issues in regard to the safe storage of nuclear waste and who should pay for the costs of taking these reactors off line. Gene will discuss this with me and more.


My second guest is Tina Mizany, who will discuss raising our awareness and consciousness to solve the problems confronting us, including the nuclear waste disposal issue and the impending collapse of our economic system/economy, which is being propped up with worthless derivatives, among other things.
CHANGING THE PROGRAMS IN YOUR BRAIN AND DNA TO EFFECTUATE HEALING
Special Guest: Innovative Healer, Holly Cook
I watched Holly at work at the 5D Nirvana Event and saw her manifest quick and thorough healing results. That is why she is on my show. I bring you only the best of the best. So, get ready to learn how to improve your health, manifest yourself some more wealth and start creating the rewarding life you deserve.
FROM NOAH'S ARC TO THE PYRAMIDS OF EGYPT, WHAT IS THE CONNECTION AND HOW FAR DOES THIS GO BACK IN TIME?

Special esteemed, knowledgeable and insightful guest:

Egyptologist, Larry Dean Hunter,
who is an inventor as well as an astroarcheaologist. Larry has had forty expeditions to Egypt and is the most knowledgeable person about in this magical area as well as the actual very old timelines extant on planet Earth. As well as his knowledge of the Egyptian pyramids and temples and even discovered a 22 million year old buried temple in Giza, Larry has a great knowledge of Noah's Arc. Additionally, Larry holds U.S. Patent 4509501, for a pyramid solar mirror collector energy system. Larry was an E-6 quartermaster in the U.S. Navy, where he was valued for his deft navigational skills, which have been proven invaluable in his current areas of research.

THE ENGINEERED CALIF. DROUGHT, ORGONE ENERGY AND HOW TO GET OUT FROM UNDERNEATH THE THUMB OF "THE MAN"!
Special Guest: Gabriel Lazar Cohen

WOW, that is a lot to cover in an hour but we will do our best to make this happen with my amazing guest, Gabriel Lazar Cohen, who with his life partner, Sharon Dahna, has been doing extensive research into orgone energy, based on the body of work from Wilheim Reich, and how to apply it to eliminating drought and healing an Earth in crisis. Additionally, Gabe, has discovered effective strategies to extricating ourselves from the parasitic forces of governmental entities. He is a studio musician and has created music to counteract the totalitarian/parasitic influence of our governments.

Gabriel and Sharon co-host a radio show on "American Freedom Radio" called "The Human Frequency" and have SHARON'S blog, Somewhere Under the Chembow.
ARE PEOPLE WHO DO NOT EAT FOOD ON A COLLISION COURSE WITH DEATH?

Dr. Robert J. Newton will delve into this and other topics covered in his recent book, In Search of the Body Immortal: Let the Journey Begin, A Map to Healing and Your Essential Divinity Through Theta Consciousness and my about to be released, The Immortality Prophesy. In the research for these books, I found some most amazing things of how a body does and can fuel itself and the information I found changes the concept of metabolic science. Dr. Newton will also be appearing at the 5D Event, www.5devents.com on Apr. 7-10, 2016, doing lectures, workshops and panel discussions on life extension via the stimulation of telomerase enzyme, living radiantly without food and information of pyramid and quartz crystal energetics. There is a live feed available at the foregoing www.5devents.com . Hope to see you there!


PLANET OF THE STUPIDS:

BRINGING BACK THE LIGHT OF GOD TO PLANET EARTH WITH A PARADISE FOUND

Debuting on The Dr. Robert J. Newton Show on The Artist First Radio Network, is my newest book, that takes off where George Orwell's Animal Farm, leaves off. Let's visit some parallel Earth's where the populace, already living in a state of perfection, are convinced there is something better for them, which actually becomes something much worse and leads to their enslavement. Things get progressively worse, as more laws are passed and freedom of expression vanishes. Then, in a twist of fate, a highly evolved civilization comes and aids the populace in freeing themselves, as their resentment toward their government reaches its boiling point. I forgot to mention, these populaces are animals and what they experience and realize is most revealing and applicable to the animals of a two legged kind.
THE REVENGE OF THE GMO LOBBY/MONSANTO/PIONEER SEEDS
Special Guest: Eric Dadmehr
Eric Dadmehr, who works at the California Dept of Health and Safety. Eric has a varied work experience and a lot of knowledge about genetically modified foods. We will discuss the orchestrated campaign to put the Chipotle Restaurant chain out of business as a result of their pledge to shun the usage of genetically modified foods. Additionally, we will discuss radiation levels in America, domestic water pollution and the chemical aersolization of the skies. Eric Dadmehr and Dr. Robert J. Newton will be speaking at the 5D Event at the LAX Holiday Inn, April 7-10.
March 15, 2016 Show
BEYOND THE ANNALS OF TIME:
WHEN TREES AND NATURE RULED THE EARTH
On the Dr. Robert J. Newton Show, we will be discussing timelines beyond anything in recorded history, when trees plants and animals lived in a fractal perfection and all resources were shared and not hoarded. There were also the ancient civilizations of India, Lemuria, Atlantis, Sumer and Egypt, among others, that knew how to live in harmony with Nature and Natural Law and had thriving and peaceful cultures. This is based on my five star reviewed book on Amazon, "Beyond the Mists of Time When Trees Ruled the Earth." I will also discuss some research I have been doing on the "inner Earth" civilizations and their ET origins, based on the screenplay I am writing right now.
POTPOURRI (POOPPOURRI) LET'S TAKE A LOOK AT RECENT POLITICAL DEVELOPMENTS IN BOTH THE DUMBACRATIC AND REPUBLICON PARTIES. THEN LET'S CONSIDER HOW A BODY COULD THRIVE WITHOUT FOOD!

So much B.S. has been strewn about in the political field, recently, I think I need to get my rototiller and work it into the ground. Let's look at the Dumbs and the Cons and check their facts.

Then, let's consider something really interesting, as to whether a human body can be maintained without food. You might be amazed at what recent research into cell metabolism and what it indicates. This will be based on my just released book, In Search of the Body Immortal: Let the Journey Begin and the April release of The Immortality Prophesy
Guest: Joan Hangarter
My guest is Joan Hangarter who has done a lot of research into the angelic realms and how we can use the knowledge and insights of angels to make our lives better and get a better direction of where to go and what to do. Joan painted 33 angels in thirty days and she will discuss of how we might encounter angels in our lives.

Guest: Brandy Gillmore

ARE YOU READY TO ELIMINATE PAIN AND TO HEAL THE BODY THROUGH QUANTUM ENTANGLEMENT?


So I met this most amazing healer, Brandy Gillmore, at the 2015 Science and Non Duality Conference in San Jose in October. I was impressed by the healing process and prowess she was using and incisive and effective results. Brandy was critically injured, in great pain and conventional medicine was not working so she figured out how to heal herself and will share with us how we can heal ourselves, through changing our thoughts/reprogramming our minds. Brandy works with individuals, entertainers, groups and companies and teaches them her healing craft. Many people have been amazed at the mind expanding concepts Brandy shares.

You can see the power and effectiveness of Brandy's healing work at www.brandygillmore.com where you can see healing taking place as measured by thermography.

LET'S GET READY TO HEAL!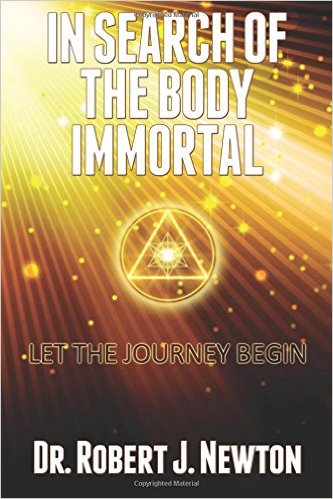 AFTER MY WIFE, MY SOULMATE AND TEACHER, DIED IN MY ARMS, I WAS DETERMINED TO FIND OUT JUST HOW A HUMAN BODY COULD BE IMMORTALIZED IN THE HERE AND NOW!


Actually, I have been searching for the body immortal, since I read this most amazing book in 1961, "Science and Health with Key to the Scriptures," by Mary Baker Eddy. I had learned about immortalizing the body from Christian Science, Religious Science, Theosophy, Hermetic teachings, Asclepiad knowledge, Buddhism, Taoism and Kriya Kundalini Yoga and yet I needed to have more knowledge and/or go back into things I already studied and search for more insights. What I have recently uncovered about this, something I always knew was possible yet without a teacher to show me the way, has been verified by ancient esoteric texts and the modern scientific discoveries in epigenetics and cell biology and chemistry. Hence, I have shared all of this in my fifth book, In Search of the Body Immortal: Let the Journey Begin. From this book, I will discuss just how we can use things that stimulate telomerase enzyme, the "nectar of life", Let's get ready to rumba.....I KNOW I AM!
Guest: Cerey Runyon
LET'S TAKE A TRIP BEYOND THE MISTS OF TIME TO THE MAGICAL LAND OF EGYPT AND THE KNOWLEDGE AND TECHNOLOGY THERE FROM!

My guest is Cerey Runyon, an ordained Rosicrucian Priest. Dr. Newton has a lot of knowledge and actual on ground experience in the magical land of Egypt which some people have called a metaphysical playground BUT Cerey Runyon has more knowledge about this than anyone I have met. Cerey and I will discuss the ancient technology and religion/esoteric knowledge in Egypt, Egyptian priest teleportation, the amazing Thoth/Ibis/Hermes and a possible codex/key to the language of the hieroglyphs. We will be going back in time forgotten by history yet covered somewhat in my recent book, Beyond the Mists of Time: When Trees Ruled the Earth. Please come along for an enjoyable and informative journey!
Guest: Joe Manchik
Green Party candidate for the 12th Congressional District of Ohio
We discuss recent political events, including the big upsets in the Iowa caucus. Dr. Newton is neither a dumbacrat nor a republicon and actually more like a Libertarian or anarchist with a green twist. There is an interesting dynamic where the USA is basically controlled by billionaire and trillionaire oligarchs while the vast majority of Americans are slowly slip sliding deeper into poverty. Dr. Newton will also review some things from past shows and share some books that he has written and some of the books his guests have written. Dr. Newton promises you an interesting show, informative and entertaining
.

Guest: Dr. Eben Alexander

14 years teaching at Harvard, a neurosurgeon for three decades. Dr. Alexander has been a guest on the Oprah Winfrey Show and had a Near Death Experience (NDE) that lasted a week. When he returned from the state of NDE, his life was profoundly changed from skepticism about an afterlife and God to a realization that all these things existed and are related and bound together inextricably and can be explained within a scientific construct. Get ready to learn a lot from Dr. Alexander's experiences and insights
Guests: Lee Ross and Chris Dillard
SCIENTIFIC AND SPIRITUAL SOLUTIONS TO OUR POLITICAL AND SOCIAL PROBLEMS THROUGH THE USE OF NUMBERS. YES.....NUMBERS

My esteemed guest, Lee Ross, host of the T.O.O.L.S (Temple of Objective Life Studies), will share the spotlight on the Dr. Robert J. Newton Show, Real Conspiracies with Scientific and Spiritual Solutions. The numbers behind the words we use give us a wealth of insight into our inherently ambiguous languages and also direct us to solutions for our political and social problems. You will amazed at how Lee Ross has discovered a code within our language that makes things that are obscure and bring great clairty to them. Chris Dillard, T.O.O.L.S curator will also be joining us for this show!

CREATING HEAVEN ON EARTH BY GOING BACK TO AN AGRARIAN ECONOMY?


Some of us have seen the highly developed civilizations we have are working really well for a very few Elites but very poorly for the rest of us. Recently, I , Dr. Newton, have written some books about this, including Beyond the Mists of Time: When Trees Ruled the Earth and I have also come across the sustainable, agrarian communities created by Doug Tompkins in Chile and Argentina. What I have seen in Doug Tompkins, "The Next Economy", is a model that will allow us to live very fulfilling and creative lives yet in a manner so as not to pillage and destroy our Earth. Please join me for this show where we will go into a territory rarely considered on planet Earth.

Special Guest: Gene Stone
ARE CORPORATIONS REALLY NECESSARY?
LET ME PROVIDE AN EXAMPLE ABOUT SOUTHERN CALIFORNIA EDISON WHO HAS DECIDED PROFITS SHOULD TRUMP THE SAFETY OF PEOPLE!

So many people have extolled the virtues of large corporations and their efficiency/economies of scale. Dr. Newton, considers the flip side of this, the blatant disregard for the safety and welfare of people in lieu of amassing huge profits. One such public utilities, Southern California Edison has been operating a nuclear plant that has been dispersing radiation into the general public. My guest, Gene Stone, helped shut down this plant and also is working on the same for the Diablo Canyon Nuclear Plants. Please join me for this in depth expose. If you live near a nuclear power plant, I will share some strategies to take them offline.
Special Guest: Anna Deeter, M.A.

WE ARE WHAT WE SPEAK AND EXPRESS! GUESS WHAT, WE CAN LEARN HOW TO SPEAK AND EXPRESS OURSELVES BETTER!.

My esteemed guest, is Anna Deeter, M.A. and CEO of Speech Educator @ Speech Acadamie Etalon International. Anna has thirty years of experience in speech, speech therapy and language and has, among other things, a program that quickly and permanently cures stuttering. But her experience goes far beyond just stuttering. Anna will share with us how to use our bodies and minds so we can speak and express ourselves more proficiently and meaningfully. Anna has also been featured in Women of Distinction Magazine.



IS SEXUAL EXPRESSION A WAY TO ALTERED STATES OF CONSCIOUSNESS AND IMMORTALITY OR JUST BLATANT FORNICATION OR JUST PURE LUST?

This is something I am always asked about in the motivational speeches, classes and book signings I do and all of my books have something related to this subject. Recent studies of brain tomography during an orgasm and how the telomere in the chromosomes of our DNA are regenerated, give us some very deep insights into this and so we will discuss this and more, including special sexual techniques to delay the male orgasm and other nuts (oops) and bolt topics related to all of this.
HOW DO YOU DEVELOP YOUR PSYCHIC ABILITIES AND AFTER YOU DEVELOP THEM, HOW WOULD THIS BE USEFUL TO YOU?
Dr. Robert Newton, who has been involved with the psychic realms for 64 years, will share some amazing simple ways by which we can develop and sharpen your psychic abilities, including psychometry, clairaudience, clairsentience, clairvoyance, telepathy, remote viewing, shape shifting, going into parallel and higher dimensions and time travel. Get out your Ouiji Board and you "magic ball", hahaha, and lets have some fun and learning, to wit. You can reach Dr. Newton here at the radio session and at www.drrobertnewton.com
Special Guest: Tom Paladino
USING SCALAR WAVES TO HEAL AND ELIMINATE DISEASE, EVEN AT A DISTANCE!

The guest for the Dr. Robert J. Newton show is Tom Paladino, scalar wave research and practitioner. Tom was guested on Dr. Newton's "Real Conspiracies with Scientific and Spiritual Solutions" radio show previously and listeners will gather a wealth of information about using scalar waves to heal sickness and eliminate disease in the human body. Scalar waves are more effective than regular medical treatment in many cases and were used by Tesla to wirelessly transmit electrical energy.

Special Guest: Eileen McKusack
IS IT POSSIBLE TO HEAL THE BODY WITH VIBRATIONAL ENERGIES/FREQUENCIES?

Eileen McKusack is the creator of "Bio Field Tuning" and the author of Tuning the Human Biofield. Eileen will be sharing how to tune the energies of the body so as to remove blockages therein. There are many testimonials as to the effectiveness of "Bio Field Tuning" so let's get ready to "tune" instead of taking a lot of drugs!

Special Guest: Michael A. Cremo
Michael A. Cremo, the author of multiple books on the archaeological knowledge hidden from humanity, including Forbidden Archaeology, Forbidden Archaeology Revisited and many more.. Michael has had multiple appearances on the George Noury's "Coast to Coast Radio Show", on the "Ancient Aliens" TV show and many appearances as a keynote speaker at conferences around the world. Michael will share how Darwin's "Theory of Evolution" is incorrect in light of the stunning millions of years old dating of archaeological sites and the carbon dating of human remains. Do not miss this revealing show of our human origins, based on scientific evidence.

Special Guest: Poetess, Carla Viega,
author of "In the Strength to Find My Soul, I Lost the Eyes of Scrutiny."
Carla's ability to convey clarity into subjects with just a few words is uncanny

Special Guest: Derek Bentley
IS THERE SOMETHING THAT CAN REALLY IMPROVE YOUR HEALTH AND LIFE SPAN?

This show arises from the many discoveries Dr. Newton is making on a routine basis regarding "The Fountain of Youth" and his just released book on Amazon/Kindle, In Search of the Body Immortal: Let the Journey Begin. There is a product developed over the last thirty years, "Age Loc Youth", that has been demonstrated to produce the elusive telomerase enzyme that keeps our body healthy and young. There could be several guests related to this product. For sure, this product is better than any pharmaceutical drug that has been created or will be formulated in the future. Tune in and learn about this "cutting edge" science.




SHARING THE WEALTH:

REAL SOLUTIONS TO HOARDING

will be presented by Dr. Robert Newton. We will discuss why businesses can afford to pay a $15./hr. wage and why it would be a boost for the economy. We will also discuss how inflation is decreasing your purchasing power everyday as verified by U.S. Bureau of Labor Statistics data. MORE IMPORTANTLY, we will discuss real solutions to the endemic hoarding in the U.S. economy, based on Dr. Newton's recent book, Beyond the Mists of Time: When Trees Ruled the Earth.
USING PSYCHEDELICS TO VASTLY ALTER CONSCIOUSNESS AND HIGHER FUNCTIONING ON PLANET EARTH

Dr. Newton's guest, Dr. Juan Acosta-Urquidi is a world recognized authority in neuro physiology, quantitative EEG (brain mapping), neuro shamanism and psychedelics. Dr. Acosta has spent the last twenty years doing research in these fields and previously he did research measuring the energy fields of Reiki healers. Dr. Acosta has done pioneering EEG (brain mapping) research into Salvia divinorum and Ayahuasca. Further, Dr. Acosta will share his personal experiences with DMT, the active ingredient in many psychedelic substances. Let's go on a trip, as it were!

Dr. Robert J. Newton Show will host Dr. Robert Newton
TOPIC:

Almost everyone is afraid of death and they also are desperate for proof of their own immortality. In both A Map to Healing and Your Essential Divinity & The Hidden Codes of God, Dr. Newton proved irrefutably that there are a multiple of measures which prove God's existence. BUT, how do you prove the immortality of our personage, our soul? Are there things we can do which can make us healthier? Are there things that can extend our lives? Is there a way or ways to actually cheat death itself? Please tune into my show for the answers to these and more questions! You will be really fascinated by what you learn!
Dr. Robert J. Newton's guest will be none other than Dr. Robert J. Newton

debuting his newest book, In Search of the Body Immortal: Let the Journey Begin. Tune-in for a peek at a book, like none other even considered, let alone written. Dr. Newton will be sharing many scientific validations and esoteric knowledge of just how the body can be taken into a state of immortality, including how we can direct and program our own DNA, including our own chromosomes (RNA), telomere and telomerase enzymes. You will be astonished at just how all of this determines you health and your life span!

Dr. Newton can be reached at www.drrobertnewton.com and www.greatmotivationaltalks.com

Special Guest: Barry Carter,

world authority on Ormus, a Gold related substance that helps people expand their consciousness, can help remediate pollution on planet Earth and also stimulates the growth and production of plants, fruits and vegetables. Ormus was discussed considerably in Zecharia Sitchin's twelve books, including When Time Began. This will be a wide ranging show and a lot of useful information will be shared with the audience. Barry Carter has been a previous guest on Dr. Newton's Real Conspiracies with Scientific Spiritual Solutions radio show.


---

On this broadcast we discuss the

Sovereign Citizens Handbook http://sovereignty-press.net

Find out how people have become trapped in our bizarre system of laws, how we quickly and easily extricate ourselves from this suffocating mess. Learn how we can protect our assets/estates in this time of great economic uncertainty and peril.

---

Would we be better off if Trees Ruled the Earth?

This show centers around my 5 star reviewed book, Beyond the Mists of Time: When Trees Ruled the Earth. We will go back in time to ancient civilizations and how they interacted with Nature and the benefits there from! And then we will discuss how we apply the knowledge of these ancient civilizations to solve our problems on Earth today, including the hoarding of resources and money by a few privileged elites!

---

Hear Dr. Newton as a guest on the Dr. Briar Lee Mitchell Show

---

Return To ArtistFirst Radio Homepage