RETURN TO ARTISTFIRST HOMEPAGE

ARTISTFIRST IS THE REGISTERED TRADEMARK OF ARTISTFIRST, INC.

Listen LIVE 2 Formats:

Android Phones Click Here

(Android link also works on most cell phones of any make. Most non-Android cell phones can also use MP3 link.)

See Individual Show Pages for Podcasts

ALL TIMES EASTERN
WARNING: Content contains adult language and Not Safe For Work. Listeners must be 18+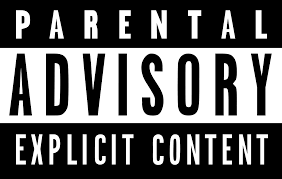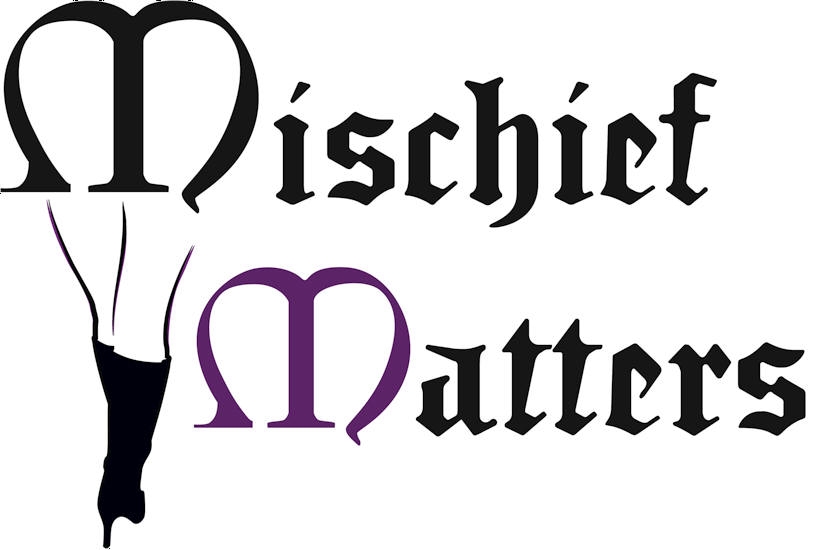 Third Wednesdays 9pm Eastern / 6pm Pacific
Mischief Matters explores kink in a conversation for everyone. Mistress Schari has a gift for making the risqué and taboo mainstream so that anyone* can participate. Covering a wide variety of subjects within the BDSM/Kink community, each week Mistress Schari and catnip will speak live with experts, friends, and guests regarding their kinky experiences, advice, and opinions, including listener emails. Mistress Schari believes... a little Mischief Matters.

We welcome your email questions and comments: radio@mischiefmatters.com

---
Mistress Schari has been in the lifestyle (both BDSM & Swing Communities) as a participant and as an educator for the last 20+ years. Mistress Schari has been trained to lead her workshops by several field experts. Her experience as a Professional Domme, sub, and sex-toy specialist combined with her training as an educator, life coach, and public speaker gives Mistress Schari unique lifestyle insights. These insights have enabled her to provide all genders and sexual orientations with a safe and comfortable environment to explore their fantasies. Mistress Schari uses she/her pronouns.

Catnip is an assistant, companion, submissive, and all-around sidekick to Mistress Schari. Catnip has been in the BDSM/Kink community for the last 3 years after their therapist suggested it. They manage the majority of their Mistress' social media and monitor online class participation. As a transmasculine non-binary queer, Catnip strives to assist communities in becoming more inclusive and competent around LGBTQ+ topics. Catnip uses he/him or they/them pronouns.

Mischief Matters is based out of Northwest New Jersey. Mistress Schari and Catnip regularly attend conventions and events locally, throughout the country, and virtually.


For booking information and her upcoming appearance schedule please visit her website at
CONTACT INFORMATION:
Twitter: Mistress_Schari Instagram: highprotocol_mistress FetLife: MistresSchari Text # 732-624-6955
Email: radio@mischiefmatters.com
---
SHOW ARCHIVES/PODCASTS
Listen to past shows below. 2 Ways to listen:
1. Left Click date to "Stream" show (it will play like the radio) or . . .

2. "Right Click" on date then select "Save Target As" (or similar i.e. "Save Link As" etc,) and a copy of the show will download to your device which you can then play anytime.

---
July 20, 2022 Show

Catnip and I recently attended TESFest, one of the oldest kink conventions in the US and our first back in the scene since the lockdowns. It's always very impressive to me how these conventions are run and I am amazed that there are often waitlists to volunteer at such events. So tonight we have a young man who recently volunteered at TESFest so we can find out what it's like to volunteer for a kinky convention.

So we welcome, Chef, a 28 year old switch from NJ.As you might get from the name Chef has a passion for cooking and has spent 8 years travelling the country cooking in different types of restaurants. His next adventure has been to explore the world of kink.
This month on Mischief Matters Radio,

Mistress Schari talks with Catnip about pride,

a little history, a little education, and a little laughs.

Check us out for Rainbows and catnip!!
May 18, 2022 Show

Join Mistress Schari and her faithful sidekick catnip for a fun conversation about kink, burlesque, belly dancing, pole and tattoos. We are joined by Amanda the owner of Flight Risk Aerials in Randolph, NJ. We chat about how kink and burlesque cross paths and talk about kinky tattoos.

For more information on Flight Risk Aerials www.flightriskaerials.com

www.prophetelijahburlesque.com

@flightriskaerials.com

@ProphetElijahburlesque
This week Mischief Matters radio celebrates 4/20 by interviewing the host of Your kinky Friends, a podcast Mistress Schari recently appeared on. Join Mistress Schari and catnip for a candid conversation about pot and kink and if they mix with author Nicholas Tanek:

Nicholas Tanek is an author and that person who runs YOUR KINKY FRIENDS (www.yourkinkyfriends.com) He has interviewed kinky and sexually expressive people from all over the world. For his video interviews, he uses a lo-fi punk rock style that is like finding a hidden VHS tape. He has interviewed Dommes, submissives, educators, burlesque performers, comics, bands, activists, and many other kinky people. Topics include femdom, fetishes, feet, CBT, feminization, latex, leather, dominance, submission, bondage, art, film, music, politics, and more. Your Kinky Friends became a community of talented kinky people who write articles and create art. Hailing from New Brunswick and Edison, New Jersey, Nicholas Tanek grew up as a New Jersey punk rock skater kid who lost himself in the early 90s New York City rave scene. After years of drug addiction, he got his life together when he was reunited with Lynn, the love of his life before she died at the age of 37. Instead of choosing negativity, he chose creativity. Losing Lynn inspired him to write his first book, The Coolest Way To Kill Yourself. There is quite a bit of kinky sex, drugs, and music in the life of Nicholas Tanek and he has some unique stories to tell.
Rose C. Carole

Tonight Mistress Schari interviews erotic author Rose C. Carole. Rose is a published author who often uses her own experiences as inspiration for her books. She and Mistress Schari discuss how erotic writing has evolved from the Story of O to 50 Shades of Grey and its impact on current culture. Pour a glass of wine and listen in.

Rose C. Carole is an award winning author. She had the Best Book of the Year 2015 from the BDSM Writers Con; was a finalist in the Passionate Plume Contest Best BDSM Book 2018 from Passionate Inc, a division of the Romance Writers of America; and a finalist in the Beverly Awards for Best Erotic Writers from Colorado Romance Writers. For a link to her books on Amazon start here. Catering to His Needs (Kitchen Confessions)

https://www.amazon.com/dp/1784309184/ref=cm_sw_r_apan_glt_i_477G95ZTD5EZVZ5MS64K
February 16, 2022 Show

Special Guest: Mistress Zeneca

This month Mistress Schari and catnip will be talking too Mistress Zeneca organizer of Philly's longest running BDSM Club and Swingers events, Cherry Noir. Listen in as they discuss the future of kink events post COVID, what Cherry Noir is brewing for the future and all things kinky. Check out Cherry Noir on Facebook and listen to Mistress Zeneca on her podcast "The Dead TV Podcast" where she discusses cancelled TV shows of the horror, sci and fantasy genre.
Mistress Schari and Catnip are interviewing "The Kitchen Witch" on intentional cooking. Many roles within our community involve cooking for your partner, or family, or maybe you just love to cook, whether cooking for yourself or others this is an episode you don't want to miss. We will be talking with Dawn, the author of A Kitchen Witch's Guide to Recipes for Love and Romance. We will be discussing how to cook with intention and how to impress the one you love with spells from the kitchen. View her website here
December 30, 2021 Show

PupArgos

Join Mistress Schari and her guest, PupArgos (in for catnip tonight), as they discuss how to keep their kinky resolutions and make them stick.

Here's to a great 2022 and join us at our new time, 9:00 pm the Third Wednesday of every month!
November 17, 2021 Show

Ms Nookie

This month Mistress Schari, welcomes one of our favorite sponsors, Ms Nookie Notes, founder of Dating Kinky, an online dating platform and kink community that provides educational resources and connections. Ms. Nookie describes herself as a hedonistic, dominant cuckholdress who is polyamorus and monoromantic. She has written numerous books on Female Led Relationships and presents on many topics within the lifestyle. She loves a good power exchange and the mental game of kink. You will not want to miss, as these two Dominant Women cover a variety of topics.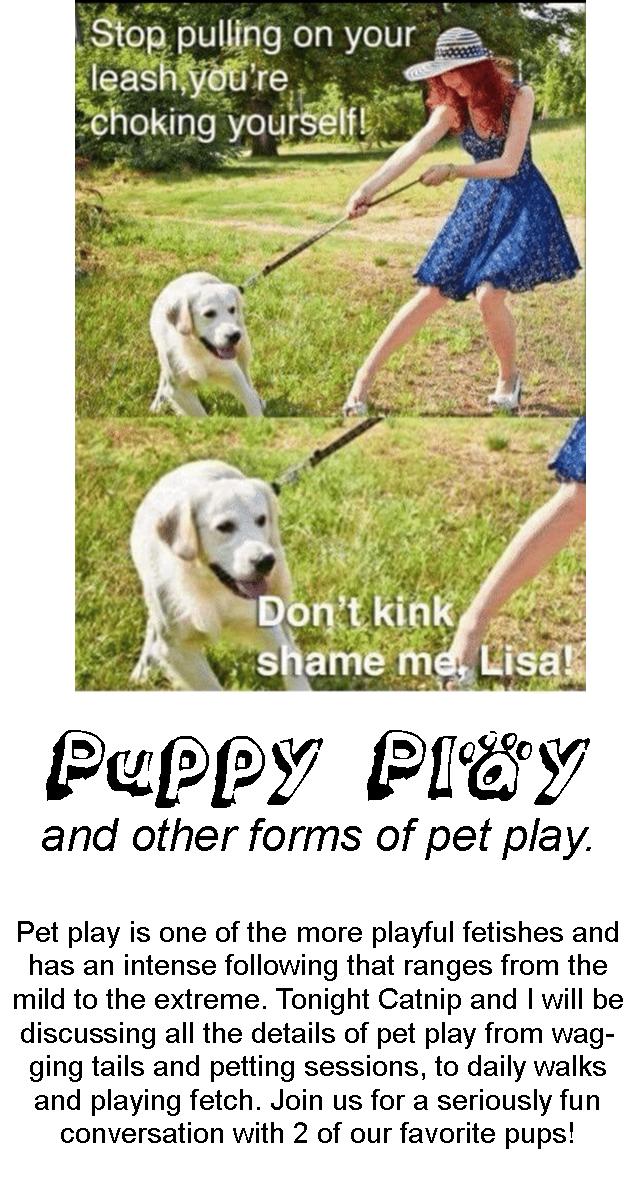 August 18, 2021 Show

Toys, No Assembly Required

Mistress Schari shares her passion for sex toys, she's been selling them at parties and online since 2006. Tonight Mistress Schari and Catnip have chosen a few of the most popular toys to chat about and we promise you will learn something you didn't know, our engineer did! Learn a little bit about the history of sex toys, how to choose one, what toys are great for solo and couples play. We also discuss which toys can be used across all genders and sexual orientations, and if there are multiple uses for certain toys. Plus, how to properly clean and take care of your toy. So, sit back and listen to how we break it down and enjoy a little mischief with Mistress Schari and Catnip!
What is it Like to be a Professional Dominatrix?

More than any other question, I am asked this very question. What better way to answer it than to be interviewed by my ever-faithful, wise-cracking submissive and sidekick Catnip_boi. Tune in live and listen or download it. I will answer what it's like to meet people for the first time under some very often odd circumstances. Why would someone come to see me? Is it just for men or can anyone book a session? How has being a pro-Domme spilled over into my personal life in both positive and negative ways. What are the most requested types of sessions? I will also discuss how to book, what proper etiquette during a session is, and why I do this in the first place. Plus a whole lot more!
Does Kink Belong in Pride?

Featuring Pissi Myles

Pissi Myles is an accomplished drag comedian, singer, and hostess from Asbury Park, NJ. Always one to make a scene, in 2019 Pissi partnered with the streaming news app Happs to cover Donald Trump's impeachment. Dawning a red mini dress and a patriotic updo, Pissi caused a stir on Capital Hill, leading to stories from The Washington Post, NBC, and The New York Post.
Mistress Schari and Catnip welcome Special Guest: Dom. Brooklyn

Mistress Schari and Catnip answer your email questions.

Email: radio@mischiefmatters.com

Green Flags: How to get lucky and illicit a response?
Special Guest: Jon Bagnato is a writer, podcaster, chicken parmigiana enthusiast, he is a certified yoga instructor and personal trainer, teaches meditation and has a small dog named Squiggles. He is a former United States Marine and served one combat tour in Iraq during Operation Iraq freedom; He belongs to a 12 step fellowship, received his bachelors of science in Nutrition Science and has a band called Stealing Rome - Oh yeah, he likes cats. https://linktr.ee/jonbagnato

Special Guest: GL Henderson

King of Relationship Drama/Fiction
December 16, 2020
Inaugural Broadcast
---
RETURN TO ARTISTFIRST HOMEPAGE