---
---
Social Media:
FB - https://www.facebook.com/groups/162256877130032/about/
Twitter - https://twitter.com/CharleneBowden
---
LISTEN TO PAST SHOWS BELOW
2 Ways to listen to past shows:
1. Left Click DATE to "Stream" show (it will play like the radio) or . . .
2. "Right Click" on DATE then select "Save Target As" (or similar i.e. "Save Link As" etc,) and a copy of the show will download to your device which you can then play anytime.
.
---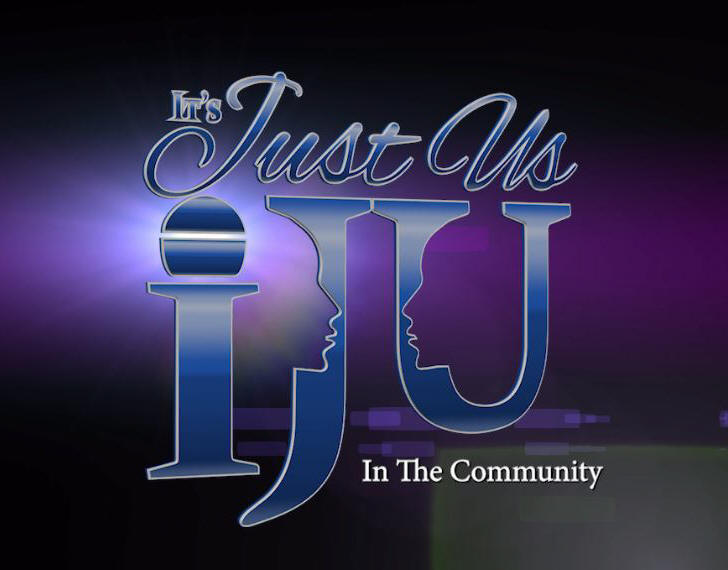 Melvin Pender


Former Olympic Gold Medalist,

Author of

"Expression of Hope: The Mel Pender Story"

Shanon Cook


Spotify trends expert for TV, radio and online, former CNN music and entertainment reporter
November 26, 2018 Show

Ms. Irene Renee Singer/Songwriter/Recording Artist

http://www.msirenerenee.com/


It's Just Us in the Community

The "Together Campaign" with patients and industry scientists who are behind the development of treatments and cures for complex and devastating conditions, such as CAR-T therapy, epilepsy, Parkinson's disease and Lupus.

Show guests are: Parker Lentini, a 17-year old with Juvenile Rheumatoid Arthritis patient and national advocate for JRA patients

Dr. Henrik Klitgaard, a neuroscientist and epilepsy researcher for UCB based in Belgium and Loretta, an epilepsy patient and mother of epilepsy patients

Dr. Mike Ybarra, board-certified emergency physician and Senior Director of Alliance Development at PhRMA

Website for more information: www.innovation.org/


Valerie B
Christian Recording Artist




Sue Wilkinson


Adult Contemporary Recording Artist
Shondia McFadden-Sabari,

Executive Director of BOLDANDBREASTLESS, Inc. and the President of McFadden-Sabari, LLC.

Eugenia Renskoff,

Author, Different Flags



Cheryl Hines,

actress, comedian, producer and director.

Along with

Dr. Marla Shapiro,

a full professor of Family and Community Medicine at the University of Toronto in Ontario, Canada
Varsity Tutors
Greg Stahl, Vice President of Marketing


Global Climate Summit
Jim Brainard, Mayor of Carmel, IN
Lou Leonard, Sr. VP for Climate and Energy, World Wildlife Fund


Frank McGillan, Sr. VP and CCO NeuroMetrix


Maria Marlowe, Integrative Nutrition Health Coach, Nioxin


Donna Rene Turner, MA Public Health/CHES
Author, Teen Girls and Sex: Why Wait?


Dr. Lisa Flowers, Professor, Department of Gynecology & Obstetrics
Emory University School of Medicine/Director of Colposcopy Services

Special Broadcast with

ME Sims


Author of "A Little Bit of Pleasure"


Discussing excerpts of "If Someone Says 'You Complete Me' Run!!" by Whoopi Goldberg
Maseray Young

is a native of Sierra Leone, West Africa. She is a Licensed Real Estate Associate Broker in the State of Georgia, USA, a licensed and ordained minister through Charis Bible College and Andrew Wommack Ministries, and Founder of the Esther Kai Kai Memorial Outreach, Inc.

Dr. Lisa Masterson

A former host on The Doctors, and currently sharing health and lifestyle information via her website, Health in Heels With Dr. Lisa, Dr. Masterson is a national expert on gynecology, obstetrics, infertility, adolescent gynecology and family planning.

Zafar Brooks

Director, Hyundai Motor America, Corporate Social Responsibility and Diversity Inclusion, Hyundai Hope In Wheels Program Executive Director and Board Member.

Jennifer Saran

Award-winning singer-songwriter

and

Narada Michael Walden

Grammy and Emmy-winning producer-singer-songwriter
ME Sims

Author "A Little Bit of Pleasure"

Andre Sullivan

Author "Just Like Me"
Ann Nesby

Award-Winning Gospel Recording Artist and Actress

Men of God's Heart

Gospel Recording Artist
Robert Parham

Former 5-Time World Kickboxing Champion, Actor, Director, Producer


Randy Ritchwood

Radio/TV Personality, Motivational Speaker


CC Sabathia

Pitcher, New York Yankees



Jack Stephenson

President, Empire Blue Cross Blue Shield Healthplus

Jennifer Bateman

National Vice President, Youth Development, Programs

Boys & Girls Clubs of America https://www.bgca.org/
​Rachel Hunter
On a search for the secrets to lasting beauty and a complete sense of well-being, Rachel meets with a diversity of people and cultures--from the ancient Inca citadel of Machu Picchu in Peru to the body-conscious beaches of Miami, from a Rastafari village in the heart of Jamaica to the fashion capital of New York City. Rachel Hunter's Tour of Beauty season two will be available on JOURNY from July 13 until September 5. The second season will then begin to air on Ovation on Thursday, September 6 at 10pm ET.


Grace Gold
Grace is a beauty, wellness, and lifestyle expert who provides expertise on-air, in print and online. Her work lends an informed perspective with over 14 years of reporting experience. She has contributed to the TODAY show and ABC, CBS, NBC and FOX affiliate stations cross country, magazines including Marie Claire, BRIDES and Redbook, and digital sites Vogue, Elle, SELF, and Women's Health. Grace's mission is to help you feel and look your best. She informs in a friendly and positive tone, with down-to-earth candor and solutions that really work.




Trey Anthony
Award-winning playwright. Her hit play and television series, da kink in my hair has received tremendous critical acclaim and was named one of the top ten plays in Canadian theatrical history and the winner of four NAACP awards. It sold out all of its performances for the Horizon Theatre Company (Atlanta, GA) production in 2016. Trey is the first African Canadian woman to write and produce a television show on a major prime time Canadian network. She is currently adapting her hit play, How Black Mothers Say I Love You into a feature film.
​Thomas L. Hill

Senior VP Emeritus Iowa State University and Bronze Medalist 110-meter high hurdles, 1972 Olympics in Munich.




It's Just Us in the Community:

Mental Health Stigma

Adam Savitz, MD, PhD,

a Harvard trained psychiatrist and senior director of clinical research in neuroscience at Janssen, and

Mackenzie Drazan

a mental health advocate who lost her sister to suicide because of her battle with depression.
Elisabeth Williams-Omilami


Human rights activist, actress, the daughter of activist Hosea Williams and Georgia State Representative Juanita T. Williams, and Director of Hosea Feed the Hungry and Homeless.

Dr. Phil McGraw


Dr Phil​​, best known as the host and executive producer of TV's #1 daytime talk show, "Dr. Phil", has lived with type 2 diabetes for more than 25 years. Through his personal experience living with type 2 diabetes, Dr. Phil offers a unique perspective on staying motivated and accountable. He is joined by board-certified family physician Dr. Pamela R. Kushner, who specializes in preventive medical care with an emphasis on diabetes management.
Brigadier General (Ret) Richard Dix


General Dix most recent assignment was Commanding General of the Joint Munitions and Lethality Life Cycle Management Command and Joint Munitions Command (JM&L LCMC). In July of 2017 Brigadier General (or BG) Dix retired with more than 30 years of service in the Armed Forces, as a leader at every level.

https://dixpublicspeaking.com/


Kevin D. Mitchell, Author


"Framed by God" describes Mitchell's experiences that were designed to beat him down, destroy his self worth, and erase all hope for a bright future.


https://www.amazon.com/Framed-God-Kevin-Mitchell-ebook/dp/B00P02FHOM
June 11, 2018 Show

Vitelle Webb


A native of Dayton Ohio, Vitelle made a name for herself in Kentucky & surrounding states before relocating to Atlanta, Georgia to pursue her dreams further in 2009. Since then, Vitelle has traveled nationwide performing in a multitude of films, music videos, commercials, fashion shows, and stage productions.
---