First Thursday 4PM Eastern / 1PM Pacific
Listen to Past Shows Below
---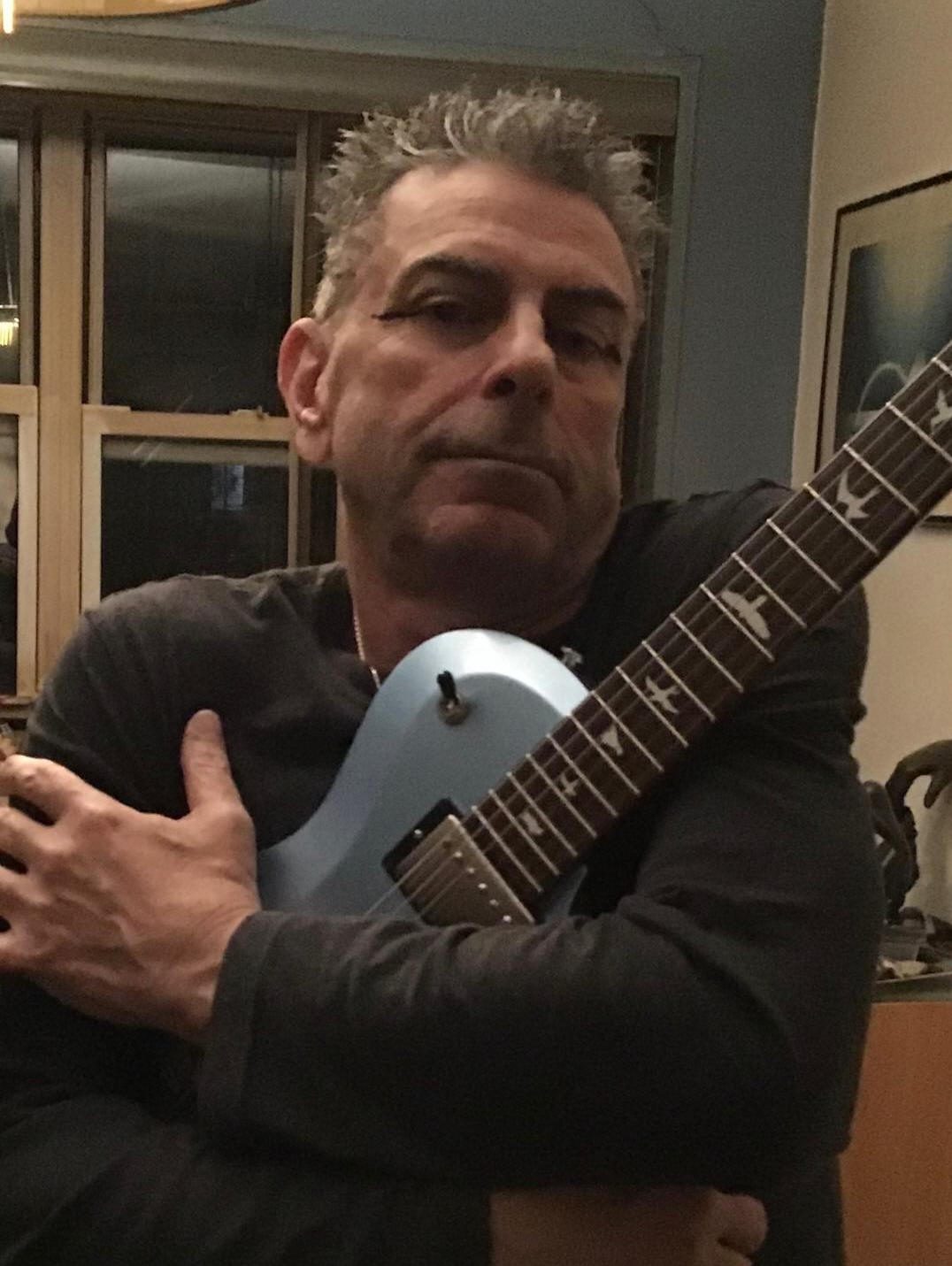 Host Tommy Gee,
The Minstrel Poet
Tommy Gee has been part of the Music Scene in New York for decades. A Singer/Songwriter/Performer and Minstrel Poet, Tommy has seen and been a part of music history. Join Tommy as he explores the music industry from the top down, including never before heard tracks and first-hand insight and stories.
Want to be a guest on the show? Listen for Feature Seekers.
Tommy Gee can write a personal song for you.
Send us your questions and comments.
Please contact Tommy by e-mail: audrey55thomas@aol.com
---
The music featured on many

shows is by

Tommy Gee & The Planeteers
Listen To Past Shows Below
2 Ways to listen to past shows:
1. Click date to "Stream" show (it will play like the radio) or . . .

2. "Right Click" on date then select "Save Target As" (or similar - 'save link as' etc.) and a copy of the show will download to your device which you can then play anytime.
Tommy returns with 2 new tracks
and more projects just waiting for the all-clear form COVID!
Tommy stopped by
with 4 new tracks and broadcast a Music Special with Zman.
March 5, 2020 Show
WHERE IS TIME

FEATURED TRACKS: OTHER PEOPLES KIDS MR CHARLIE IN THIS HOUR GLASS BORN WITHOUT ENOUGH TIME

LYRIC READ: PAGES OF YOUR SOUL..
February 6, 2020 Show 3rd Year Anniversary Program!
FEATURE SEEKER - FROM MY MUSIC ROOM: THE MUSIC OF JAMES RICHARD.

FEATURED TRACKS: TOO LATE, CONTROL, LONG LIVE THE KIDS, SHELTER

LYRIC READ: TAKE FLIGHT
January 2, 2020 Show
DANCING PARACHUTES AND A HAPPY NEW YEAR

FEATURED TRACKS: SPLASHING WAVES, PAPER BOY, PLEASE JAM WITH ME, I WANT TO BET ON YOU

LYRIC READ: JUST DANCE YOUR LIFE AWAY
December 5, 2019 Show
GREETINGS OF JOYFUL PEACE

FEATURING ZITI ON VOCALS +1 COMPOSITION FROM SCOTT Z "SOMEDAYSZ"

Featured Tracks:

MARY 'S LITTLE BOY CHILD, HE MADE AWAY IN A MANGER, O HOLY NIGHT, SILENT NIGHT,

SOMEDAYZ, SANTA PAWS

LYRIC READ: ENCOURAGING PERSPECTIVE
October 3, 2019 Show
Featuring The Music Of Joel Parness & Tommy Gee

DEBUT - "Room For One More"

Featured Tracks: Air Of A Pale Blue Moon, Pay Day Blues, Reluctant Rose, I Found Out.

Lyric Read: Imaginary Friend
September 5, 2019 Show
A Flash Back of Tracks. A song For Everyone

Featured Tracks: Zombie Blues, Dancing Monkey, She Just Wants The Band, Zman makes It Happen, Homecoming Ball, Funky Donkey Love, Bench of Remembrance
August 1, 2019 Show
A FAMILY EMBRACE

Featured Tracks: Dolly's Song, Brother 2 Brother, Family Gathering.

Lyrical Reading: My Old Town Home
July 4, 2019 Show
INDEPENDENCE DAY U.S.A. 2019

Featured Tracks: Raise A Sparkler, Average American, Memorial Rain, The Planeteers, Flag Day.

Lyrical Reading: Explore
June 6, 2019 Show
SONGS OF FEW WORDS


Featured Tracks: Tokyo Cowboy, Theme For A Royan Party, Saki Song, Bench Of Remberence

Lyrical Reading: Musical Hearts
May 2, 2019 Show
DEMANDING SQUARE

Featured Tracks: A Beautician, Public Servant, The Principal, Don't Think Out Loud

Lyric Reading: Head Wind
April 4, 2019 Show
Special Guest: James Richard

Singer/Songwriter/Musician/Producer

Featured Tracks: Gambler, Loose It All, Nightmare, Double Names
February 7, 2019 Show
SUPER SCI-FYI WORLD

Featured Tracks: Slipper Electric, Robot Luv A Lot, Super Sci-Fi World, Zoo Galaxy
HOLIDAY COLLAGE

Featured Music: Theme for A Royal Party, Drum Major, Santa Paws, Snowy Days, Silent Night (ZITI VOCALS)
SKID MARKS

Featured Tracks: At The Amusement Park, Broken Records In The House, Sick of Cars, Wrong Way Highway

Lyric Read: Face of Fright
WINDOW TO THE CLOUDS

Featured Tracks: Drum Major, Gravity Zero, Double Take, Universe In Harmony,

Lyric Read: Dream Where Angels Go To Dream
BEAMING MARIONETTES
Featured Tracks:
POPULATION SIGN CONTROL CREATURES OF HABIT

LIFE OF STARING DEHUMANIZED


Lyric Read: ANGELS AND PUPPETS
REVERSE DESERTED EARTH

Featured Tracks:
LIVING IN A NEW WORLD ALL DAY ALL DAY

MY Long Island SONG WE ARE THE PLANETEERS

SPARK OF A SPARKLER


LYRIC READ: MELTING VISION

Brakeless Hills
Featured Tracks: All tracks from CROSSING SHADOWS

91-18 Wishing Well
My Dear Friend Mario Get Well Soon
Lyric Read: This Painting
Charming Somewhere
Featured Tracks:
Do You (you make my morning happy) Little Miss Twinkle Eyes
More Ladies Like You Miss You the Most
Lyric Reading: A Fairy Tale
Blues For The Taking

Special Guest:

Blues Artist Joel Parness
SPIRITS, SOULS, & SAINTS

Featured Tracks:

Zombie Blues, When Is It Our Turn?
Homecoming Ball, Once Had A Gun


Lyric Reading: Rhythm of Life
COMPOSITION - A WAY OF LIFE
Featured Tracks:

CROSSING SHADOWS VISION RHYME KICK PLAY THE CAN M.D. CARLSON

Lyric Reading: ONE MORE SWING
DJ GALLERY
Featured Tracks:

STAR TRAVEL FUNKY DONKEY LOVE

MEDICINE MAN SHE JUST WANTS THE BAND ZMAN MAKES IT WORK
LYRIC READING: WAITING FOR A BREAK.

ANGELICAL TELEX
Featured Tracks:
ANGELS GLORIOUS AND PROUD YOU'RE STILL WITH US

GUARDIAN ANGEL SANTA PAWS

SILENT NIGHT
Vocals by ZITI. Keyboard & Organ By George Petersen
Co-Producer, Tommy GEE
---
FEMALE PISTONS
Featured Tracks:
Miss Know It All Step Son Hot Peacock Monetary Morphine

Lyric Reading: Runaway Heart
---
VEIL OF GLORY To Honor Our Veterans.

Guest female vocalist "ZITI"- Memorial Rain
FEATURED TRACKS:

Spark of a Sparkler Memorial Rain Vet Neglect Average American
Lyric Reading: A Beautician
---
Lullabies and Games - One Wink To Gray

FEATURED TRACKS:
Tinny Princess Pocket Full of Melodies
Moonlight Lullaby The Old Man

Lyric Reading: Aging Tickets
---
Haunted Are The Mirrors
Special Guest: George Petersen
FEATURED TRACKS:
DRESS THE DOLLS DWELLER OF THE CELLAR
SWIM IN THE COLOR GRAY WE ARE THE MIRRORS

---
Special Guest: Guy from All Music, Long Island, NY

Featured Tracks:
LITTLE MISS TWINKLE EYES VALENTINE GIRL
SANTA PAWS YOU'RE STILL WITH US ZMAN MAKES IT WORK
---
Tommy reflects on his time with the band Man-ster

THE CBGB CLUB, 1974 to 1981. Pro Tracks & History....
Featured Tracks:
DYING FAST GOT A CAR IT EXCITES
REHEARSAL CAMP THE COLD SKELETON DANCE

---
TO CATCH A RHYME
Poems by Tommy's sister Theresa
Music Features: LOVE YOU THIS WAY - RHYTHM OF A NEW BORN'S HEART (S.P.C.)
BABY SISTER T (C.S.) - BEAUTIFUL FATHER
Lyric Reading: IN THE AIR OF A PALE BLUE MOON
---
MY FAVORITE JINGLE RANGER
(Victoria)
Featured Tracks:

DANCING MONKEY - SOMEONE BEWITCHED - AMAZING LADY
LOVELY VICKI LOVELY GIRL - KITCHENETTE GIRL
Also a new Lyric Read Segment
---
Curtain Time For Life Rock
Featured Cuts:
Planet For Rent - Living Spirits - On The Corner - Well I'm Torn
Tommy also introduces a new segment: The Lyrics Read
---
Inaugural Broadcast
---
Click to hear Tommy Gee's most recent interview with Zman about the new CD Soaring Postcards
2016-12-16 THE PLANETEERS w/ Minstrel Poet Tommy Gee
---