with host Dr. Michael DeFranco, M.D.,
Orthopedic Surgeon & Sports Medicine Specialist
Dr. DeFranco is no longer producing new shows, however most past shows are still available below as Podcasts.
E-MAIL THE SHOW

Sports Injury Forum
is a dynamic weekly radio show that provides the most recent and relevant information on sports injuries to athletes, coaches, parents, and sports fans.
Dr. DeFranco interviews medical experts to discuss injuries in detail, how injuries develop in athletes and how to look for them. Treatment options, preventive measures, and guidelines for return to play are also discussed.
Listen LIVE:
Click for Live Windows Media Player Signal
Listen to past shows below.
2 Ways to listen:
1.Click Guest Name to "Stream" show or...
2. "Right Click" on Guest Name then select "Save Target As" and a copy of the show will download to your device free.
---

Prevention and Treatment of Common Sports Injuries.

Eugene Babenko, DPT, CSCS, CF-L1
Physical Therapist
Founder & Owner of Empire City CrossFit
NSCA Certified Strength & Conditioning Specialist
Consultant for injury prevention & recovery programs
CrossFit Certified Trainer
Member, New York Physical Therapy Association Board of Directors


---

Sports Injuries in Rugby Players.
T
Dr. Thomas Mick, M.D.
Board certified internist
Sports Medicine Specialist
International Rugby Player
New York Athletic Club Rugby Team Coach
USA National Rugby Team, Strength & Conditioning coach
Contact information: www.manhattanorthopaedics.com
Resources:
International Rugby Board - Rugby Ready
http://www.irbrugbyready.com/index.php?ip=2&language=en


---

Dr. W. Ben Kibler, M.D.
Orthopaedic Surgeon
Shoulder & Sports Medicine Specialist
Director, The Shoulder Center of Kentucky
Lexington Clinic of Orthopaedics & Sports Medicine
http://www.lexingtonclinic.com/staff/orthopedics/wbenkibler.html

Dr. Brian R. Wolf, M.D., M.S.
Orthopaedic Surgeon, Sports Medicine Specialist
University of Iowa Hospitals & Clinics
Assistant Professor of Orthopaedic Surgery
Sports Medicine Fellowship Director
Head Team Physician, University of Iowa Athletics
http://www.uiortho.com/sports/index.php/tutorials-mainmenu-48.html
---
Skiing and snowboarding injuries.

Mark L. Purnell, M.D.
Orthopaedic Surgeon, Sports Medicine Specialist
President, Aspen Sports Medicine Foundation
U.S. Ski Team Physician
Clinical Instructor, Orthopaedic Surgery, University of Colorado
---

Robert Hines, M.D.
Orthopaedic Surgeon
Founding member Oklahoma Sports Science & Orthopaedics
Renowned authority on wrestling injuries
Olympic wrestling team physician - 2008 Olympics;
Head Team Physician - Senior World Wrestling Championships (2005, 2007);
Head Team Physician - USA Wrestling;
Team physician, Pan-American Games;
Team physician, Oklahoma University and University of Central Oklahoma

---

Sports Injuries in Hockey Players.


Guests:

Dr. Andrew Feldman, M.D.
Orthopaedic Surgeon, Sports Medicine Specialist
Head Team Physician for the New York Rangers NHL Hockey Team

Jeff Deits
Athletic Trainer
Researcher, Hockey Injuries in Young Athletes

Rich Guberti
Head Coach,
Fordham University Hockey Team

---
Anterior Cruciate Ligament (ACL) Injuries in Athletes.
Dr. William Clancy, M.D.

Inventor of ACL Reconstruction;

Orthopaedic surgeon for 1980 gold medal winning U.S. Hockey Team (Miracle on Ice); U.S. Olympic Hockey and Nordic Ski Team Doctor; Former Chief of Orthopaedic Surgery and Head Team Doctor for all Naval Academy Athletes; Team doctor for University of Alabama, Georgia Tech University, and Jacksonville State University.

Holly Silvers, MPT
Director of Research and Physical Therapy
U.S. Soccer Federation Medical Team, C.D. Chivas USA, and L.A. Galaxy

---
Sports Injuries in Basketball Players.
Dr. Brian Cole, MD, MBA from Rush University Medical Center (Chicago, IL). Orthopaedic Surgeon & Sports Medicine Specialist. Professor of Orthopaedic Surgery. Section Head Articular Cartilage Restoration Center. Team Physician for the Chicago Bulls NBA Basketball Team. NBA Team Physician of the Year 2009

Dr. Jo Hannafin, MD, PhD from Hospital For Special Surgery (New York, NY). Orthopaedic Surgeon & Sports Medicine Specialist. Professor of Orthopaedic Surgery. Co-Founder Women's Sports Medicine Center at HSS. Team Physician, NY Liberty WNBA Basketball Team. Co-Author of the book "Say Goodbye to Knee Pain"

---
Preseason Physical Examination and Sudden Cardiac Death in Athletes.
Dr. Paul Gubanich, M.D. Internal Medicine Physician, Sports Medicine Specialist, Team Physician, Cleveland Browns Football Team Director, Primary Care Sports Medicine Research, Cleveland Clinic.


Dr. Michael LaCorte, M.D. Chief Pediatric Cardiology
Director, Schneider's Children's Center
---
Rebecca L. Carl, M.D. Pediatric Sports Medicine Specialist Children's Memorial Hospital (Chicago, IL), Assistant Professor of Pediatrics, Northwestern University Feinberg School of Medicine

Jeff Dugas, M.D., Orthopaedic surgeon, sports medicine specialist at Andrews Sports Medicine & Orthopaedic Center. Team physician for the Birmingham Barrons (Chicago White Sox AA affiliate), Troy University, Huntingdon College, Alabama Ballet, Birmingham Swim league, multiple high schools. Advocacy and research on sports injury prevention.

link for this weeks show www.stopsportsinjuries.org

---
Sports Injuries in Soccer Players.
Collegiate level soccer players who had injuries and returned to play.

Guests:
Mr. Ness Selmani, Head Soccer Coach, Fordham University Women's Soccer Team. Recipient of Atlantic 10 Coach of the Year Award and Fordham Coach of the Year Award. Director of Coaching for Cosmopolitan Soccer.

Michaela Murphy. Fordham University Student-Athlete. Plays varsity soccer. Named to Atlantic 10 Commissioner's Honor Roll. Former player for Stars of Massachusetts; Two-time Lowell Sun and Mid-Wachusett All-Star
---
with Special Guests:
Dr. Henry Hasson, M.D. - Pediatric Neurologist

Edward Yoho - Former High School and College Football and Baseball Player who sustained several concussions during his career.

Garrett Webster, son of former Pittsburgh Steeler Center Mike Webster. Mike Webster had a lot of concussions as NFL player and his son is now involved in research on this area.
---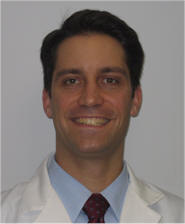 Dr. Michael DeFranco is a native of Cleveland, Ohio. After attending St. Ignatius High School, he earned a Bachelor of Science degree in Chemistry at Fordham University. He pursued his medical education at Case Western Reserve University School of Medicine. His surgical training included an Orthopedic Surgery Residency at The Cleveland Clinic, a Sports Medicine Fellowship at Rush University Medical Center, and the Harvard Shoulder Reconstruction Fellowship at Massachusetts General Hospital. He also studied under European Sports Medicine and Shoulder Surgery specialists in France and Switzerland.

His dedication to teaching young people about the importance of good musculoskeletal health is reflected in many peer-reviewed publications on this topic and the creation of the national Protect Your Bones program (http://www.usbjd.org/projects/PBJ_op.cfm?dirID=242),

which teaches high school students about musculoskeletal trauma, arthritis, and osteoporosis. The program was awarded the Academy of Medicine Presidential Citation Award in 2005.
Dr. DeFranco currently practices in New York City. He provides seminars to athletes, coaches, and parents on sports injury prevention.
In order to schedule Dr. DeFranco for a speaking engagement in your community, please send a request to survivingaseason@gmail.com
---
Dr. Defranco's Book:
Surviving a Season:
Essential Advice for Young Athletes, Coaches, and Parents on Staying Healthy and Avoiding Sports Injuries www.SurvivingASeason.com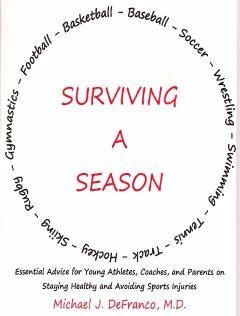 Surviving a Season: is based on Dr. DeFranco's experience providing care to high school, college, and professional athletes. The book describes the function of bones, muscles, and joints during athletic activity as well as how to optimize athletic performance. More importantly, Dr. DeFranco explains how sports injuries develop and the preventive measures used to avoid them.
The book is available at the following sites: www.survivingaseason.com; www.amazon.com; and www.barnesandnoble.com. The book is also available through Bookstand Publishing.