Return To ArtistFirst Radio Homepage

ARTISTFIRST IS THE REGISTERED TRADEMARK OF ARTISTFIRST, INC.

Listen LIVE 2 Formats:

Android Phones Click Here

Android link also works on most cell phones of any make. Most non-Android cell phones can also use MP3 link above.

See Individual Show Pages for Podcasts.
<![if !vml]>

<![endif]>
<![if !vml]>
<![endif]>
SECOND MONDAYS 7PM EASTERN SEE PAST SHOWS BELOW
Who am I? Well there is no need to keep you guessing;

Renata Morgan is a Woman who thrives in being Brilliant, Busy and Blessed. An Entrepreneur, Author, Motivational Speaker, Retired Military Veteran and Radio Show Host is an array of professions that happen to be connected with her name. After retiring from the Military with a compelling 20 years under her belt she decided to become an entrepreneur building her brand BooksABrilliant. Renata was determined to share her personal Endurance of War and Combat Birthing the Book Titled "Transitioning From A Weekend To A Warzone", which not only shed light from a soldier standpoint, but also from a Female perspective.

The expressions of raw realities in discussing Mental Flexibility, Durability, Hope, Faith, Resilience and Will to Remain Alive, are Intriguingly Translated throughout the pages of this Fascinating Elaboration of Courage. Since the launch of "Transitioning From A Weekend To A Warzone", Renata has independently signed over 10,000+ copies and counting. Traveling throughout many different states, Renata has had the opportunity to not only give you a brief synopsis of her story, but also has allowed her journey to turn into something greater which has now become her Ministry. Renata also has a new project titled "Think Pink", which is an Anthology collaborated amongst her and nine other Entrepreneurial Women with compelling Success Stories from Women who Launches Businesses and Changed Lives. In this book you will find detailing stories of Diversified Women with many different life obstacles and the strength that was given to surpass defeat.

Always remaining Humble in her walk and grateful for the many supporters along this gracious journey. This Woman is a Child of God, Mother and Queen that will continue to express the importance of being Recognized and Relevant because even when you think you are not; somebody else mindset is thinking the opposite. So now that I have given you a vision of Who I Am, the next question is, Who Are You?
| | |
| --- | --- |
| | Initially, she never intended to exchange the comforts of her routine lifestyle, for days that were spent watching out for random attacks on her life. She never intended to be anything more than the Weekend Warrior that she had ideally signed up to be. She was a Soldier on reserve and somehow, she still ended up in the War Zone. |
---
SHOW ARCHIVES/PODCASTS
Listen to past shows below. 2 Ways to listen:
1. Left Click date to "Stream" show (it will play like the radio) or . . .

2. "Right Click" on date then select "Save Target As" (or similar i.e. "Save Link As" etc,) and a copy of the show will download to your device which you can then play anytime.
Bobby Kilgore, a 23-year Army Veteran and Entrepreneur who owns and operates a Trucking and Freight Brokerage Company.

Ashley Booker-Knight is a 10-year Army Veteran, an Author and Positive Life Influencer. She also has her own bookstore called Words Unite.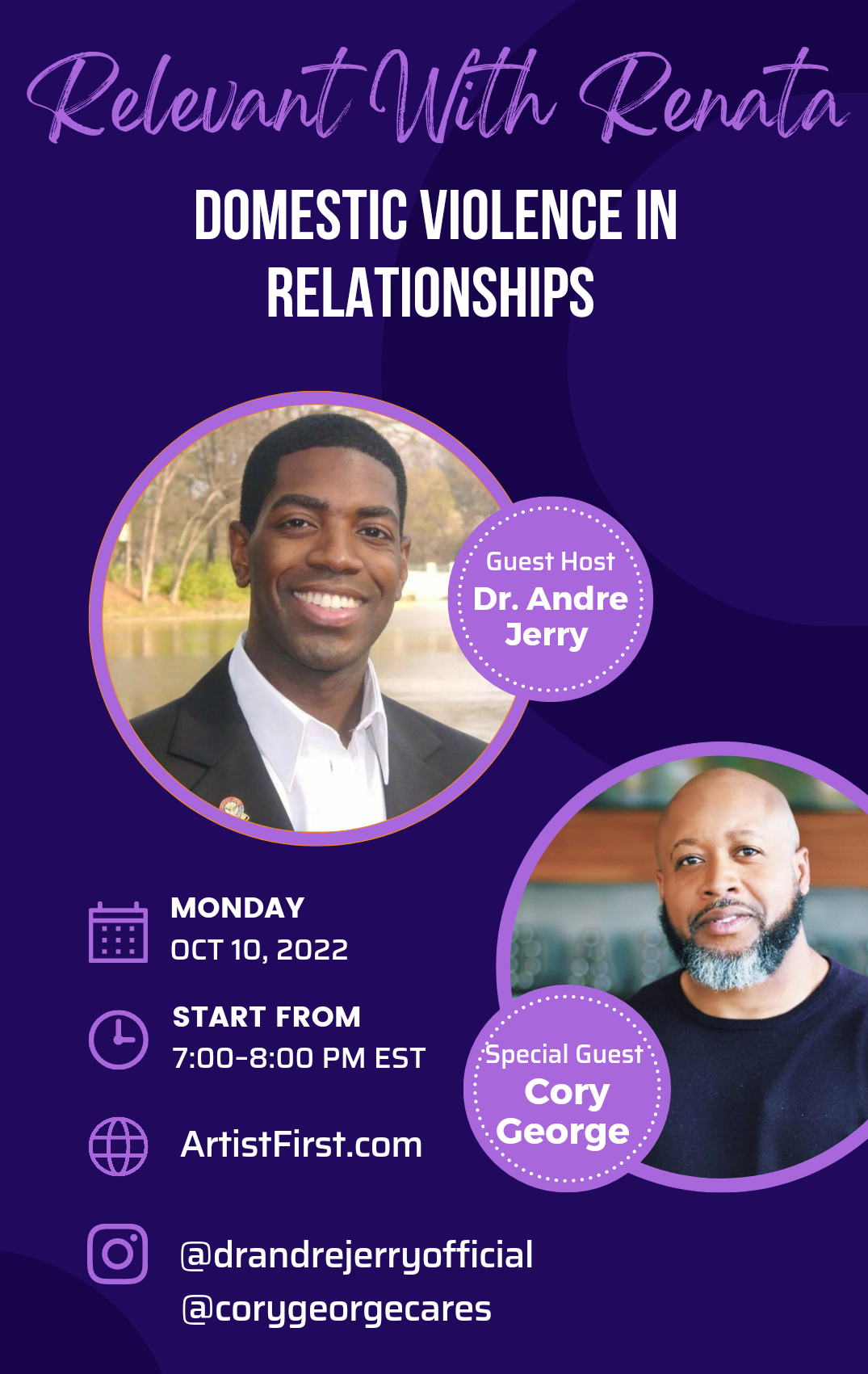 Special Guest: Dr. Markus Whitehead.

Dr. Whitehead is a 35 year Veteran of the Ohio Air National Guard. He has earned his B.S.W. M.S.W. and Ph.D with an emphasis on health disparities research in Social Work.
Special Guest: Nadean Barton.

Author and Navy Veteran of 25 years.
Special Guest:

Teshauna Isaac
Renata spends the hour

with the great band

Destiny
Special Guest:

Former NFL Star

Dwight Johnson
Special Guest:

Author Andre Jerry
Special Guest:

Dekese Phoenix
Special Guest: Gisele

Gisele is a writer, educator, activist, radio show host, motivational speaker, and founder of Follow Dreams Productions. Based in Baton Rouge, LA., she received her B.S. in Child Development and M.A. in Sociology from Southern University.

She's the author of two successful books, More Than Just Sex: Itís the Art of the Chase and When Money Meets Seduction, Inspiring Financial Lessons of Women Who Have Connected with Money and Power

Gisele On Air will address issues that affect our society and the community at large with a major focus on women's views in the areas business and politics. Life, equality, and career have been at the core of many debates among women. She will discuss what motivates individuals to do what that they do, as well as their drive to succeed.