U F O R A D I O
Live First Tuesdays @ 10pm EST / 7pm PT
Listen LIVE 2 Ways:
ANDROID PHONES Click Here
~~ Listen To Past Shows Below ~~
Kevin has created a Patreon Account Click Here
---
How to Connect with Host Kevin Estrella
Website: www.pyramidsonmars.com Facebook: https://www.facebook.com/PyramidsonMars/

Twitter: https://twitter.com/PyramidsOnMars_ Reverbnation: https://www.reverbnation.com/pyramidsonmars

Double Helix Alien DNA Removable Neck Graphics: http://www.neckillusions.com/KevinEstrellaBio.php
Instructional Video Guitar Lessons: http://www.pyramidsonmars.com/lessons.html

---
Kevin's Latest CD! Edge of the Black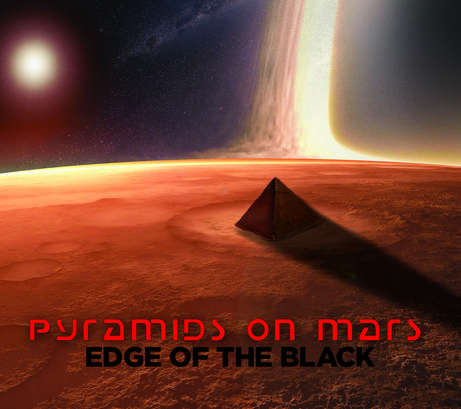 ---
Kevin has created a Patreon Account Click Here
Click for Pyramids On Mars Store
---
SHOW ARCHIVES/PODCASTS
Listen to past shows below. 2 Ways to listen:
1. Left Click date to "Stream" show (it will play like the radio) or . . .

2. "Right Click" on date then select "Save Target As" (or similar i.e. "Save Link As" etc,) and a copy of the show will download to your device which you can then play anytime.
~~~~~~~~~~~~~~~~~~~~~~~~~~~~~~~~~~~~~~~~~~~~~~~~~~~~~~~~~~~~~~~~~~~~~
Greg Godovitz Goddo (Band), Musician, Experiencer

Well known throughout the music world, Greg Godovitz is lead singer/bassist of the band Goddo (1975-2018). Seven studio albums, 3 live albums and playing to hundreds of thousands across the world they left their mark firmly in the Canadian Music Industry. But another side to Greg that he is very open about is his connection to extraterrestrials, UFO's and their attraction to him. Kevin and Greg have a candid discussion about Greg's ET encounters including one who sat next to him on a plane, Greg seeing battleship sized UFO craft flying next to their plane, and the countless UFO encounters he has on a regular basis.

Greg's books: Travels with My Amp https://www.amazon.ca/Travels-My-Amp-Greg-Godovitz/dp/1894584066

Up Close and Uncomfortable www.amazon.ca/Up-Close-Uncomfortable-Greg-Godovitz-ebook/dp/B08R15VBKS
Su Walker & Rev White Otter
Live from Sandia Mountain with the P'nti

A special live broadcast with Su, Otter and Kevin from their home at the base of the Sandia Mountain Information Station. Su and Kevin have the P'nti answer questions in real time from the Twitter followers. We discuss what qualities make right-minded music, art and movies. What music is like on their planet, their activities and hobbies. Also: changes to our galaxy and how it is affecting our sun and planets, and how Official First Contact is moving forward.
Nancy Tremaine
Experiencer, Messenger, Reintroduction to the Reptilians

Judy Carroll

Extraterrestrial Presence in Earth History - Through the Eyes of the Zetas/Greys

Judy returns to POM UFO Radio. Judy is a conscious 'dual soul' Zeta Grey/Earth human Hybrid. Her mission, to be a bridge between the two cultures. In 1995, a long needle with large crystal end was inserted into her brow chakra point and she was given a massive information download. The Greys asked a book to be written explaining ET/Earth human history.

"Extraterrestrial Presence on Earth: Lessons in History" is the historical account of Humanity, of ET-assisted human evolution in Earth's past, the Repterran hijacking of the planet, the purposeful manipulation and removal of scripture in the bible, the control of historical narrative, and how this human mind manipulation continues to present day.

Kevin and Judy discuss ET concept of God (Oneness, Creator), assisted DNA activation experienced by both Kevin and Judy by the Greys, and the Grey Guardians assisting humanity in our evolution.

Judy's books are available at: http://www.ufogreyinfo.com/
'How to have ET Contact'

Su Walker & Rev White Otter

Su Walker & Rev White Otter are professional telepaths for @Sandiawisdom. Extra-terrestrials on Earth using Twitter preparing humanity for Official First Contact. Su & Otter return to POM UFO Radio to talk about the 'Telepathy 101 Primer'; how to develop your telepathy to communicate with Extraterrestrials and invite them. The 'Telepathy 101 Primer was written by T'ni, a P'nti telepathy instructor.

Su and Otter discuss the hundreds of testimonies of those who after practicing the 101 Primer for 100+ days are having ET telepathic contact, UFO sightings and much more…

Inviting ET at Amazon www.officialfirstcontact.com

Shekina Rose & Suzanne Ross


Shekina Rose, Priestess of Light, Harmonic Vocalist, and Channel of the Blue Ray Transmissions. In a near death experience; Shekina was enveloped by an all encompassing Light, creating within her a vibrational attunement. Unique to Shekina are her voice transmissions, who sings and chants in the tones of 528Hz Love frequency.

Her voice was scientifically studied by Physicist, Attiqe Choudry, who analyzed her vocals contain the whole lost ancient Solfeggio scale of 528 Hz frequency Love, transformation & DNA repair. In 1990, Shekina Rose had a prophetic encounter with her Star Family who conveyed that she was a Starseed, and began the activation of her innate higher senses and abilities.

Shekina is the founder of "Shekinah, Sisters of the Sacred Rose - Priestess Training of the Light" which initiates women in the sacred lost art of the Goddess ~ teaching you how to "Be in Your Divine Power Now".

Shekina Rose and Suzanne Ross host Beyond the Matrix - An Ascension Equinox Celebration of Meditation March 19, 20th in Sedona, AZ


You can find out more about Shekina on her websites below:

http://www.shekinaspeaks.com/


https://www.bluerayempathbeings.com/


Sedona AZ/Violet Rose Flame 528Hz DNA/Clearing/Singing Star Language https://youtu.be/lyKCOKeZfPM
Geraldine Orozco

Akashic Intuitive, Remote Viewer, Meditation Expert

Founder of Bay Area Meditation & Space Meditation Studio San Francisco, CA Geraldine is an Akashic Intuitive, Remote Viewer, Meditation Expert, international speaker, radio host, Pranic, Quantum & Shamanic Energy healer. Geraldine experienced a vivid 'wellness visit' (abduction) 10/14/2013 being taken on board a ship, meeting tall grays that introduce her to her eight hybrid children. The next morning she encounters a hypersensitivity to the human electromagnetic field and an ability to see the Multidimensional body.

Kevin and Geraldine discuss ancient DNA Lineage alterations to humans, Hybrid Program, Reincarnation, Multi-dimensional existence of consciousness, Parallel Universes and Ascension. Come listen to a conversation that dives deep into the Quantum Mechanics of consciousness.

www.GeraldineOrozco.com http://www.bayareameditation.com/

Miesha Johnston – ET Experiencer Support Group Facilitator

Miesha Johnston, 3rd generation experiencer with contact with 8 ET groups including Greys, and Reptilians. Certified hypnotherapist specializing in ET Experiencer Regressions, Past Life and Trauma Recovery. She offers Galactic Multi-Dimensional Sessions. She is a Trance channel who speaks many Galactic Light Languages. Working group member of Steven Greer's C.S.E.T.I. In Las Vegas, Nevada.

Miesha facilitates two Experiencer Support Groups monthly in Las Vegas: Starseed Experiencer Group and Starseed Awakening for ET Experiencers, Mk-Ultra, MILAB, Monarch, Targeted Individual & Ritual Abuse.

She has a weekly radio show Saturday at 12:00 PM PST on KCOR Digital Radio. Miesha is part of a panel on Transcending Realities TV, has been interviewed on many radio shows and speaks at UFO Conventions​.

Author of two books:

"Covert Abduction: Military Harassment, Surveillance, Interrogation, and Mind Control"

"They Weren't Butterflies: A Monarch Survivor's Story",

websites www.StarseedAwakening.org & http://www.Vector5tours.com/

Edward T Martin - Jesus Lost Years In India

What really happened to Jesus Christ during the mysterious 18 missing years, age of 12 to 30 not accounted for in the new Testament? The Bible tells us is in one sentence, Luke 2:52 "And Jesus grew in wisdom and stature, and in favor with God and man." This answer did not satisfy Edward T Martin, turning it into a lifetime obsession to uncover the truth.

Edward T. Martin is a guest speaker on over 100 radio shows, including Coast-to-Coast with George Noory. Edward is part of a study group of the writings of America's "Sleeping Prophet," Edgar Cayce, who declared Jesus was in India. Oswald Gonzales, whom Edward met in a strange synchronicity, who was taken on board a UFO by Pleiadians received an affirmation by them Jesus was in India. Edward did three journeys to India, uncovering the hidden history of Jesus during those 'lost years'. This lead to a 2008 Paul Davids documentary film distributed by NBC Universal International Television, "JESUS IN INDIA."

Kevin and Edward further discuss the censored and removed information from Jesus teachings and the Gospels, and the emphasis there are many paths to spiritual enlightenment.

http://www.jesus-in-india-the-movie.com/html/home.html
'Inviting ET' Su Walker & Rev White Otter

Su Walker & Rev White Otter are professional telepaths for @Sandiawisdom. Real Extra-terrestrials on Earth, using Twitter preparing humanity for Official First Contact. Su & Otter return to POM UFO Radio to talk about their latest book 'Inviting ET'; how to plan a close encounter of the fifth kind (CE5) event. No official Earth protocol for extraterrestrial (ET) contact currently exists. Su & Otter have been given quite a few details by the P'nti (Sandia ET's) regarding telepathic and in person contact with ET's and how to invite them.

They are joined by Jason and Kevin Estrella who share their personal stories of their ongoing encounters with the Sandia ET's, including a 'Tea Party' they threw for Kevin at the Ozark UFO Conference 2018. There is a group discussion comparing 'download' experiences given by the P'ntl, and triggered memory recall of these learnings.

Inviting ET at Amazon www.officialfirstcontact.com
John Lear, Godfather of Conspiracy

The Great 911 Deception

Holograms & Direct Energy Weapons

John Lear is a retired captain and former CIA pilot. Son of William P Lear, Sr. inventor of the Lear Jet he is highly regarded in aviation circles having flown over 150 different types of aircraft, over 19,500 flight hours in 60 countries for 25 different airlines. John has been coming forward with startling revelations concerning Unidentified Flying Objects, our Moon, Mars, and the US Navy's Space Program (aka Secret Space Program), and 911.

John discusses the use of Holograms & Direct Energy Weapons, top secret technologies existing for decades he says were used on September 11, 2001 in New York City to destroy the World Trade Center towers. He discusses other US Navy technologies, hologram projections used on the moon, space planes, and Malaysia Airlines Flight MH370.
Penny Bradley, Dark Fleet Navigator & Joel Lakey, Super Soldier


Penny was kidnapped in 1959, taken to Langley for mind fracture and weaponization of her PSI abilities. In 1964, she was taken to Mars through the New York Jumpgate. spent 25 years on Mars in school and as a fighter pilot in the war with the native Green Reptilians and Mantids. In 1990, transferred to Dark Fleet, served as a freighter navigator for 25 years.

Joel Lakey (known as General Hendricks) is connected to the Royal White Draco, was a super soldier working under the Reptilians. Joel is 40% reptilian, 60% human.

Penny and Joel discuss the existence of the Secret Space Program (SSP). A response by Eisenhower after the failure of 'Operation Highjump' led by Admiral Byrd in 1946 where a Nazi Antarctic Fortress decimated a 4000 troop led US Naval Battle Fleet with the use of reverse engineered alien technology flying saucers and advanced weaponry. The existence of this program and its technologies has been disclosed in movies and TV for decades.


LINKS: Penny: https://spaceportals.net Follow Joel on Facebook : Joel Othideous Chase

Penny's and Joel will be Guest Speakers at the 2018 Stargate to the Cosmos Expo in Albuquerque, NM – October 25-28, 2018:
Steve Boucher, ET Experiencer

Steve Boucher is a musician, singer and fine artist from St. Catharine's Ontario, Canada.

Steve returns to Pyramids on Mars UFO Radio to talk about a few other close encounters with off-world visitors. He discusses an incident with his father of a visitation on a country road with two short grey beings 4 feet tall with large eyes and large heads. Steve talks about another encounter in an abandoned building in St. Catharine's that was not so pleasant.

Steve wrote to Budd Hopkins (Author of 'Missing Time') Budd invited him to New York to his art studio in Manhattan. Steve underwent 3 hypnosis sessions which revealed that he had experienced repeated visitations. Results of the investigations are published in the CUFORN and MUFON Journal and Flying Saucer Review. Steve has started speaking publicly about his encounters. His interviews have gone viral on Youtube with over 1.1 million views.

Suzanne Ross

Suzanne has been psychic since she was a young child. Author of "The Up! Trilogy", President of Awakening, she is dedicated to being an integral part in the awakening and enlightenment of humanity for ascension into 5D for those who are seeking. Suzanne is the producer, host and narrator of the popular online television series, 'Lighten Up!', the second most-watched show on VoiceAmerica TV for two years running. For over 25 years she combines wellness programming for the body, mind and spirit, holds multiple certifications covering many aspects of health and well-being. She has been enhancing her clients, fans and followers through individual sessions, group workshops. inspirational books and internet radio and TV. Her practice is based in the spiritual mecca of Sedona, Arizona. Suzanne now offers online sessions at www.SuzanneRossWellness.com that include life coaching, spiritual counseling and psychic readings along with energetic attunements, activations, and alignments.

http://www.lightenuptv.net YouTube channel: http://bit.ly/LightenUpTV

Email: SuzanneRoss64@yahoo.com
Kevin Trimmel – Secret Space Program, Former Soldier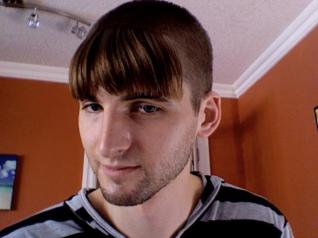 November 12th 2008, Kevin was bicycling when he thought a cloud passed overhead. When he looked up he was shocked to see a triangle shaped craft TR-3B. Three weeks later, Kevin started recalling traumatic memories from another life what he later found out was the Secret Space Program (SSP).

With the help and guidance of Tony Rodrigues, another SSP experiencer of a "20 and back," helped Kevin develop his SSP timeline, bleed through memories and vivid lucid dreams of what happened during his SSP term. Kevin is now speaking publicly about his involvement in the program. He discusses his training and testing on the Moon Base, his experiences stationed on Mars, and a recent visit from an Alien/Human Hybrid. Kevin Estrella acknowledges he knows several people who have come forward and personally told him about their involvement in the SSP, and their eerily similar experiences.

Jennifer Collins - Host of Crypto Truth Seekers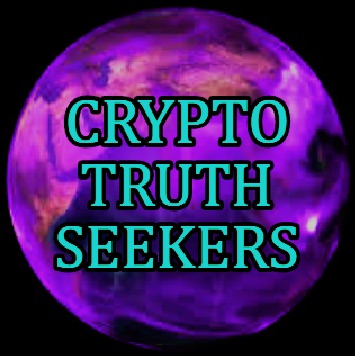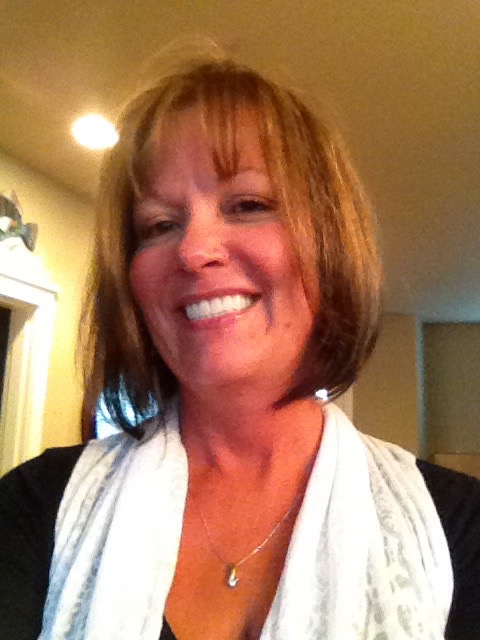 Kevin's guest is Artistfirst.com's host Jennifer Collins of Crypto Truth Seekers. At a young age, and throughout her life, Jennifer has had many extraterrestrial encounters, psychic abilities, dreams, and visions of future events that happened. Because of this she has spent a lifetime delving into research and study of the paranormal. She is a psychic, and a healer, working in the paranormal realm for over 20 years.

Kevin and Jennifer had major lifechanging UFO experiences in August 2014. An interesting synchronicity. They discuss their similar CE5 experiences, increase of personal ET contact in 2018, the present UFO disclosure in mainstream media including 'false news' disinformation. Disinformation that may be preparation for a 'false flag' alien invasion. They also discuss the steps one can take if you desire to have CE5 contact. Contact Jennifer: Cryptotruthseekers@gmail.com Facebook is crypto truth seekers https://cryptotruthseekers.wixsite.com/home
Hildegard Gmiener Walk-In Hybrid from Andromeda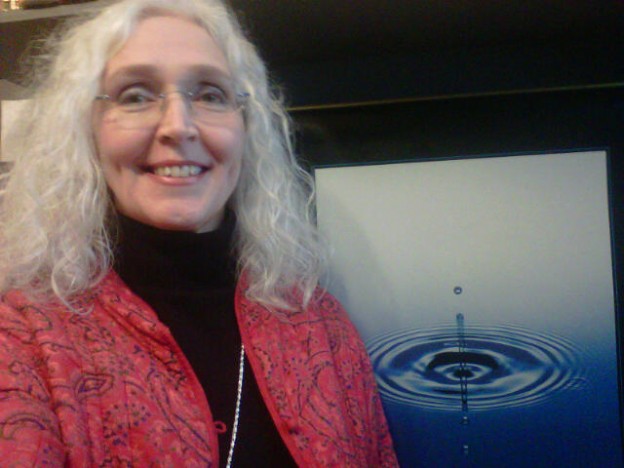 During her early thirties, Hildegard had a few near-death-experiences. She had a soul-essence exchange, during which she came in contact with intelligence from Boötes/Andromeda. Since then, she has been receiving ongoing telepathic guidance from Luimar, a 7th dimensional consciousness being from Boötes/Andromeda Galaxy. Lumiar is in charge of the Walk-In Project Hildegard's soul has chosen to participate in.

Hildegard discusses higher vibrational consciousness, and why Extraterrestrials became more present after the detonation of nuclear bomb tests. Hildegard then becomes a telepathic translator for Luimar and Kevin interviews Luimar LIVE ON RADIO. The misconceptions of 'Alien Abductions' being non-consensual is demystified. Other topics include misunderstandings of time, and the message in the movie 'Arrival.'

Hildegard is an intuitive awareness and wellness consultant. She uses her extra-sensory perceptions and insights into the non-physical aspects of the human being, to assist her clients in becoming aware of their inner guidance systems.

It's Hildegard's goal, to assist all those willing, in learning to live guided by their inner soul wisdom.
I interviewed Hildegard on my other show aquarianradio.
http://aquarianradio.com/2018/02/10/hildegard-gmeiner-02-11-18-sacred-matrix-hosts-kevin-estrella-karen-christine-patrick/
http://hireawareness.com Interview with Hildegard Gmiener (YouTube)
Jason Quitt.

Astral Traveler, Forbidden Knowledge

Jason Quitt, Author of Forbidden Knowledge - Revelations of A Multidimensional Time Traveller released March 2016, and instantly went international being translated into French, Spanish, German, Chinese and Japanese. Jason was featured in the 2015 UFO documentary "The Resonance." Jason was the creative director of Tesla Magazine from 2014-15.

Jason has been taken on out-of-body time travel journeys remembering many of his past lives, experiencing multidimensional worlds. From his experiences Jason has received information on numerous energetic systems of healing and spiritual development.

Jason and Kevin have an in-depth discussion about the Mandela Effect, the reality of parallel universes, Schumann Resonance, Portals, Alice in Wonderland, and how they are all connected.

http://thecrystalsun.com/

'Cael' and DiDi (Tall White, non-terrestrial human).


Cael is from Queensland. Since the age of 3 Cael has had contact with a Tall White Extraterrestrial whom he calls DiDi. They are connected telepathically and she has been with him his entire life.


"2018 is the Beginning of the End, and the End of the Beginning. Be mindful, be peaceful, be open minded and trust your feelings. Use critical thinking and reasoning. These qualities will be critical in the up coming times." – DiDi 09/01/2018


DiDi explains how Earth treaties signed in 1971 are coming to an expiration, and over the course of 2018-2021 humanity will be awakened to the existence of their Star Nation family who have been anxiously waiting for us to join them. But these years will not be easy, as those in higher powers and control will do things to confuse, cause fear and paranoia as they cling for control of humanity.


DiDi answers questions from listeners explaining why landing on the White House lawn meeting with the President does not work. She discusses memories being returned to Experiencers after Official First Contact, and touches on the afterlife.
Grant Cameron.

International Researcher of the Year 2012 (Leeds UFO conference), Researcher of the Year at the 2013 (International UFO Congress, Phoenix Arizona) Grant Cameron became involved in Ufology in May 1975 with personal sightings of an object which became known as Charlie Red Star. He testified for the "Citizen's Hearing on Disclosure" in front of Congress in Washington, DC. Appeared on many television documentaries on UFOs, been interviewed by nearly a hundred radio shows including a series of appearances on Coast to Coast AM. Cameron has lectured widely in Canada, the United States and Europe. After experiencing a mental download event on February 26, 2012 Cameron turned his research interests away from "nuts and bolts" to the connection of consciousness to the UFO phenomena. Grant and Kevin discuss the conscious universe, Xendra Portal, channelers, involvement of extraterrestrials in music, inspirations & downloads in science discoveries and inventions and Nobel Prizes, reincarnation, savants and prodigies and the concept of Oneness. Grant discusses Tom Delonge member of the rock band Blink182, his involvement in recent disclosure projects. Grant warns of the misconception of 'evil aliens.'

Books on Amazon http://www.presidentialufo.com/
Solaris BlueRaven.

Solaris BlueRaven is a world-renowned psychic, clairvoyant, remote viewer, published Author, Producer, and Public Speaker with a professional background in healing modalities, covert technology, surveillance, and systems buster for Mk Ultra related programs.

Kevin and Solaris discuss the teachings in her book Transmutation Through Ascension. Solaris focuses on techniques to move from 3 dimensional to higher dimensional grid works raising one's vibration, consciousness, and DNA Activation. Solaris illustrates how to practice a sacred lifestyle of daily rituals to connect to one's higher frequency self, and place a protective energy shield sealing one's Spiritual Energy.

Ms. BlueRaven's books are available on Amazon.com.
Transmutation Through Ascension
Eye of the Remote, Black Operations in Areas Beyond 52
One Million Miles 'till Midnight

Ms. BlueRaven is the host of two radio shows:

Ravenstar's Witching hour (Saturdays at 12 Midnight EST on Revolution Radio at Studio A)

Hyperspace on KCOR Digital Radio Network each Friday at 12:00 Midnight EST/09:00 P.M. PST.

Sandia the ET
(Su Walker, Professional Clairvoyant/Telepath)

Su Walker is a professional detail clairvoyant. Her career has spanned over 27 years everything from murder and missing person investigations, to working with the CIA. She has been featured on national and international television for her psychic abilities. Su is a lifelong experiencer.

Currently, she and her spouse, Rev. White Otter, live in the Albuquerque, New Mexico area and are involved in one of the most detailed, corroborated Close Encounters of the 5th Kind (CE5) in modern history; Sandia the ET.

Meet Tlkm, Jrooti, T'ni, and Radar. Real Extra-terrestrials here on Earth, using Twitter (@SandiaWisdom) to prepare humanity for Official First Contact.
Su tells the story how she first discovered Sandia. Su discusses their connection to Sasquatch and other Star Nations, Archeoplanetography, telepathy, personal visits to their Twitter followers, and what they are trying to teach us in preparation for major Earth changes coming in the very near future. Su translates directly from them live on radio!

Follow them on Twitter @SandiaWisdom Website: https://www.sandia.space /

Suzy Hansen

The Alien Agenda for Human Advancement


Suzy is the author of, The Dual Soul Connection – The Alien Agenda for Human Advancement (2014). At age twenty, Suzy Hansen's life changed. On a lonely country road, her car was engulfed by a massive ball of white light, resulting in ninety minutes of missing time. The experience resulted in her discovery of an alternative reality – time spent with extraterrestrials onboard their craft since her inception as a soul. The Dual Soul Connection uniquely combines scientific examination by Dr. Rudy Schild, Emeritus Astrophysicist, Harvard/Smithsonian Centre for Astrophysics (USA).

Suzy Hansen and Kevin discuss consciousness, modes of telepathy, human's natural telepathic ability, alien culture, and warnings from the greys of catastrophic future predictions for humanity if our spiritual advancement does not catch up to our technical achievements.

Significantly, the book outlines human participation in complex alien programmes to assist and advance humankind, and how this off-planet civilization is preparing us for contact. The Dual Soul Connection highlights our interconnectedness with a wider universal family, revealing a process of disclosure by the aliens themselves – a journey of unfolding contact the whole of mankind is undertaking together.

http://www.communicatorlink.com/about.php contact her @ info@communicatorlink.com
Dr. Sasha Lessin Anunnaki, lessons in history.

Dr. Sasha Lessin has a Ph.D. and an M.A. in Anthropology (U.C.L.A.) He studied under Zecharia Sitchin the Anunnaki – giant people from the planet Nibiru who created us. Sitchin asked Dr. Lessin to help disseminate written, graphic and traditional stories of ETs, hitherto fore considered mythic "gods" on Earth from 450,000 – 300 BCE as well as the latest findings in astronomy that relate to planet Nibiru from which the ETs came to Earth for gold to shield their planet, Nibiru. Dr. Sasha Lessin takes us on a journey, the history of the Alpha Draconian wars, planet Earth, Mars, creation of the asteroid belts, Nibiru, how the Anunnaki are involved in the creation of man and their continuous influence on mankind to present day. Also discussed, finding ones true happiness and calling, and discussion on polygamy (a cultural phenomenon found among some Star Nation people)
Dr. Sasha Lessin author of Anunnaki: Gods No More and co-author of Anunnaki: Legacy of the Gods and Anunnaki: False Gods.

Contact: aquarianradio@gmail.com
Special Guest: Janet Kira Lessin


Experiencer, Host of www.Aquarianradio.com , Author, Counselor

Janet is an experiencer, author, radio show host, educator, contactee, counselor conference presenter, workshop leader and researcher. Information based on her research includes presentations on the Anunnaki, Ancient Aliens, and UFOlogy She and her husband, Dr. Sasha Lessin Ph.D. (U.C.L.A. Anthropology) work as a counselors dealing with clients who have experienced ET contact, paranormal and non-ordinary states of consciousness (astral travel, remote viewing, shamanic journeys, etc). They facilitate experiencers at conferences, in Skype groups and in their growth center in Maui, Hawaii. On POM UFO Radio, Janet presents her life as an Experiencer (beginning at birth), taken on board a Mothership at the age of 4, inter-dimensional portals opening at her childhood home and beings coming through. Janet has had direct extraterrestrial contact all her life with many races including Zeta's and Reptilians. She co-validates with Kevin as they both have experienced being telepathic translators for benevolent Alpha Draconian, and Reptilian-like beings including Dragons. Janet Kira Lessin and Dr. Sasha Lessin PH.D. welcome you to contact them. janetlessin@gmail.com
Campbell Foster

Electroacoustic & Computational Feedback Synthesis

Campbell Foster is a guest speaker at the Alien Cosmic Expo, Toronto 2017. Campbell is a Canadian Sonological Researcher, performer, composer, interactive systems designer, entrepreneur, educator, and inventor of Electroacoustic & Computational Feedback Synthesis, and the CREATION SPIRIT MACHINE a self-generating cymatics device and instrument. PYRAMIDION Co. designs / builds pyramids, and offers group and individual sessions.

We have an extended conversation about consciousness, Zero Point Field, Law-of-One, Merkabah, Chakra alignment, channeling and meditation using PYRAMIDION. Campbell walks us through a guided meditation.

Contact Campbell camfos@gmail.com

Campbell Foster Website - http://campbellfoster.ca

PYRAMIDION Co., http://campbelfoster.ca/pyramidion

https://aliencosmicexpo.com/pyramidion/

UFO in DNA Formation - Toronto, Canada - Nov 25, 2016 https://www.youtube.com/watch?v=5fY-63Jsd7k https://www.youtube.com/watch?v=6OokfuNA5y0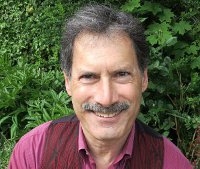 Kevin's guest is ArtistFirst.com's show host Arthur D Schwartz, of Philosophic Perspectives. Arthur is the author of Ethical Empowerment: Virtue Beyond the Paradigms, and is director of Integral Hypnosis, a hypnotherapy and philosophical counseling practice located in Greater Boston USA.
Kevin's illustrates how Arthur's work has an integral importance to the UFO experiencer, and anyone having extraterrestrial contact or awakening.
Many of the misconceptions of hypnosis are discussed. Arthur explains how powerful hypnosis can be, to not only uncover hidden memories, but how to overcome fears and any unwanted behaviors in one's life.
Kevin and Arthur further explore regression hypnosis, and past-life regression; how this powerful technique opens doors into the metaphysical/paranormal denoting phenomena that is beyond the scope of normal scientific understanding. Kevin explains how past-life regression is significant to understanding how we are spiritual beings having a human experience, and the ET message of the limitlessness of our consciousness existing beyond space/time.
Arthur is available for hypnotherapy via Skype, or in-person for those living in Greater Boston
Judy Carroll

Through the Eyes of a Grey

Judy is a conscious 'dual soul' (Zeta Grey/Earth human). Her mission, to be a bridge between the two cultures. At age 30 Judy had a fully conscious daytime encounter when several Greys appeared to her who she recognized as "family." She was given a massive information download and advice for further studies.

The Visitors advised her to meditate, study Tai Chi and Reiki which has assisted Judy to a deeper understanding of life-force energy.

In 1995, a long needle with a large crystal end was inserted into her brow chakra point. Another major information download was given. The Greys suggested a book to be written explaining all aspects of ET/Earth human contact from the ET perspective. Two books ended up as the result – "The Zeta Message- Connecting All beings in Oneness", and "Human by Day, Zeta by Night – A Dramatic Account of Greys Incarnating As Humans."

"Extraterrestrial Presence on Earth: Lessons in History" Judy's newest release provides a history of Humans, from the perspective of the Greys, an account of ET-assisted human evolution in Earth's past, the purposeful manipulation of scripture in the bible, the hijacking of the planet, and how this subtle manipulation of human minds continues to present day.

Kevin and Judy discuss all this and more, including information shared with Kevin coming from the Vatican Secret Archives.

Contact Judy, and her books are available at: http://www.ufogreyinfo.com/
Robert Fullington

ET/Human Hybrid / Artist and Creator of the Pyramids on Mars UFO Radio 'ET-Shirts'

Robert takes a narrative approach taking us on a journey of his encounters with Tall White Zetas, Goloids, and Mantis beings (called Kekoresh). At age 28 through a dramatic awakening process, he came to understand he is an ET-Human Hybrid. This process accelerated through ongoing interactions with Mantis beings. Through his interaction with Mantis, Robert experienced extreme physical change; as well as spiritual, philosophical and creative development.

He began receiving downloads of designs for 2D and 3D images through what he terms 'consciousness-amplifying technologies', allowing him to work with advanced visualization. His experiences are shared in the book 'Meet the Hybrids' by Miguel Mendonça and Barbara Lamb. In 2016 he joined Barbara and five of the hybrids from the book on stage at the International UFO Congress to share their experiences and perspectives.

You can purchase the book 'Meet the Hybrids' here: https://meetthehybrids.wordpress.com/the-book/ordering/
Nancy Schingeck Tremaine

Experiencer, Messenger, Hybrid Project Participant

Reptilians, Angelic Beings, and Alien Technology are the topics of exploration with Nancy Schingeck Tremaine.

Nancy remained silent for 50 years before coming forward with her UFO experience in 1961. A craft of unearthly origin with swirling, flashing green, white and red lights appeared in her small rural neighborhood and was witnessed by many, including law officers. The craft, (which Nancy says is alive with its own consciousness) spoke to her and took her on board. Two hours later she was returned.

She shares her experiences on board the craft meeting with winged Angelic Beings, and her interaction with a Reptilian, whom she refers to as "Mister", and her life-long interaction with him. She reveals direct messages from "Mister" of wisdom and guiding light for humanity.

We converse about her hybrid son Drax, and examine the "Standing Wave" technology used to beam her aboard the ship. Nancy continues to receive messages and communicate with the beings. Her book discussing her experiences is in the final stages of publishing.

To contact Nancy: Tremaine.nancy@gmail.com

Elizabeth April

Tall Zeta Gray / Human Hybrid

Light Worker


Elizabeth knew from childhood, she was different. Through a lifetime of self discovery, past life regressions, and an alien abduction, her earth contracts are reaffirmed that she is a Tall Zeta Gray here in this lifetime to provide guidance and awakening on this planet at this crucial time. Resonating at higher frequency, it allows her to go into 5th dimension, and translate information Enlightening Humanity for the sake of the Greater Good.

A certified life coach practitioner, Elizabeth takes the term "life coach" to the next level; Elizabeth works with individuals wanting to comprehend their past, present and future. Combining a mix of earthly exploration, along with a twist of universal truth, a more evolved, profound, passionate and meaningful life is accessed.

Watch her YouTube channel, or get an individual reading, the insights channeled through her will leave you feeling in tune with the limitless possibilities which exist within your reality.

Website: www.ElizabethApril.com
Sherry Wilde - Alien Abductee

"Sherry has a very important story" - Grant Cameron, UFO researcher

Sherry's book, The Forgotten Promise tells the story of her lifelong interaction with beings of another dimension….or world. The Grays. The memories of these encounters were buried deep within her subconscious mind until 1988.

"I've had the privilege of living an extraordinary life and learning from beings that exist in a realm quite different from the limited one we do. I am extremely grateful for these experiences. The lessons they taught me, the things they showed me, the profound teachings & the high level of peace that is prevalent when in their company." - Sherry Wilde

Sherry shares with us her lifelong journey, and the 3 important lessons the Grays want us to learn.

You can purchase her book here: http://www.theforgottenpromise.net/

Cynthia Crawford

Tall White Zeta/Annunaki/Human Hybrid

Cynthia Crawford's German father, prior to her birth, worked with the OSS in the secret government 'Project Paperclip' involving a recovered extraterrestrial medical craft. She was in her mid 30s when she learned from her father she was a hybrid created by a government program utilizing DNA from two different alien races added to human DNA.

She was chastised for having and using psychic powers. Her life changed when she was met by other worldly beings, only to learn that they are her star family. This awakened her to the truth of her mission that brought her to this planet; to help all Starseeds into their awakening.

In 2003, Cynthia began making ET sculptures with the assistance of the various star beings that put their frequency into the sculptures. Clients she makes sculptures for report having conscious telepathic communication from the star beings through the sculptures. To date, she has received thousands of emails from people all over the world who share their experiences and/or communication, as well as healings, with benevolent beings after receiving their sculptures.

Cynthia devotes her life to counseling, teaching how we are all connected to the star people and how to live in an integrated Galactic society in the very near future.

You can contact her at http://www.etsculptors.com/