Contact Dr. Sonia: jesusface2face@gmail.com
---
~ Hear
Past Shows Below ~
2 Ways to listen to past shows:
1. Left Click date to "Stream" show (it will play like the radio) or . . .
2. "Right Click" on date then select "Save Target As" (or similar i.e. "Save Link As" etc,) and a copy of the show will download to your device which you can then play anytime.
---
Dr. Sonia continues to discuss having faith in crisis and what it means to be a disciple of Jesus.

Dr. Sonia discusses one of her favorite Psalms, Psalm 139,
and how important it is to keep your eyes on Jesus during those trials and crises in life.

Dr. Sonia speaks from Galatians chapter 5 and Revelation 7:17
how when God wipes away our tears He anoints us with the fruit of His Spirit!

Dr. Sonia shares her heart and the revelation the Lord has shown her regarding the state of our heart and what flows out of our mouths from Matthew 12:34 "For out of the abundance of the heart the mouth speaks."


Special Guest: Crystal G.H. Lowery, Esq.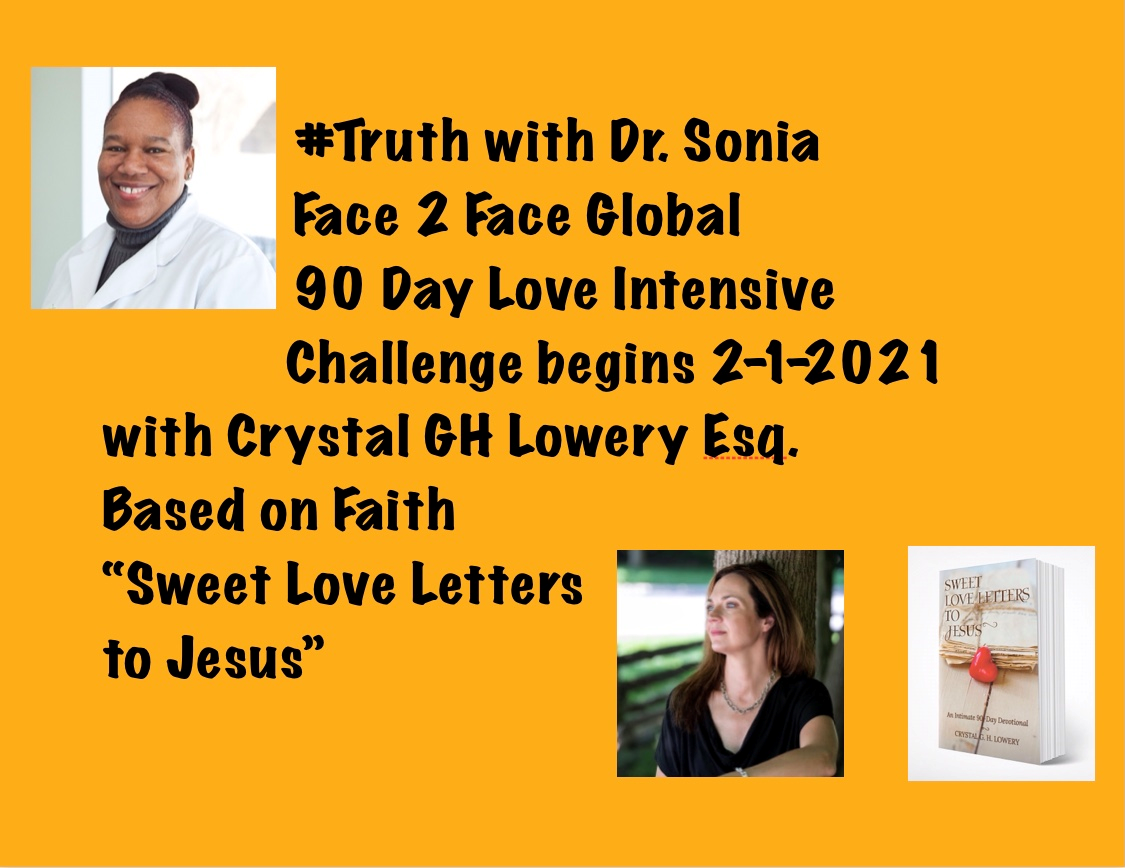 Links to Join 90 Day Love Intensive Challenge:


Facebook Group Link: https://www.facebook.com/groups/749273799010794/?ref=share


Email to Join Group: faith.mok@basedonfaith.org


Based On Faith Website: www.basedonfaith.org


#Truth Show Page Link: www.artistfirt.com/drsonia.htm/


Face 2 Face Global Website: www.jesusface2face.com


Sweet Love Letter To Jesus Book Links:
Englinsh Paperback Copy:
https://basedonfaith.org/product/sweet-love-letters-to-jesus-an-intimate-90-day-devotional-by-crystal-g-h-lowery/?fbclid=IwAR1Tj4VSn0TEFopPC77XSq2RT-dsJutyNFh6QoWjkvbr5E_uAbKgfoirwRE


Spanish Paperback Copy:
https://basedonfaith.org/product/dulces-cartas-de-amor-a-jesus-tu-viaje-de-90-dias-de-intimidad-con-jesus-por-crystal-g-h-lowery/?fbclid=IwAR1TcAZURBEs_GvJwGLGEntD_Py1PDeY_9cy9QkUT-jltwC-gp8Ww1DcuPw


English eBook Copy on Amazon:
https://www.amazon.com/Sweet-Love-Letters-Jesus-Devotional-ebook/dp/B07X1V1LJJ/ref=sr_1_1?crid=1N0VQJKU14HT9&dchild=1&keywords=sweet%20love%20letters%20to%20jesus&qid=
1609963803&sprefix=sweet%20love%20letter%2Caps%2C151&sr=8-1&fbclid=IwAR0NQf7pLMC8J5_kes-2tePhoFFI_TzdeY05NZzzonqOwFWJVPpP_YWrmBU


Spanish eBook Copy on Amazon:
https://www.amazon.com/Cartas-Dulce-Amor-Jesus-intimidad-ebook/dp/B082FR5QNT/ref=tmm_kin_swatch_0?_encoding=UTF8&qid=1609963871&sr=8-2&fbclid=IwAR1Tj4VSn0TEFopPC77XSq2RT-dsJutyNFh6QoWjkvbr5E_uAbKgfoirwRE


Pastor Yong discusses what revival looks like every day with her contribution to the new book, "Igniting Revival Fire Every Day," a book by Todd Smith.

Amazon book link: https://www.amazon.com/gp/aw/d/0768457106/ref=tmm_pap_title_0?ie=UTF8&qid=1610124970&sr=8-3

Church Website Link: https://www.riverofdestinychurch.com/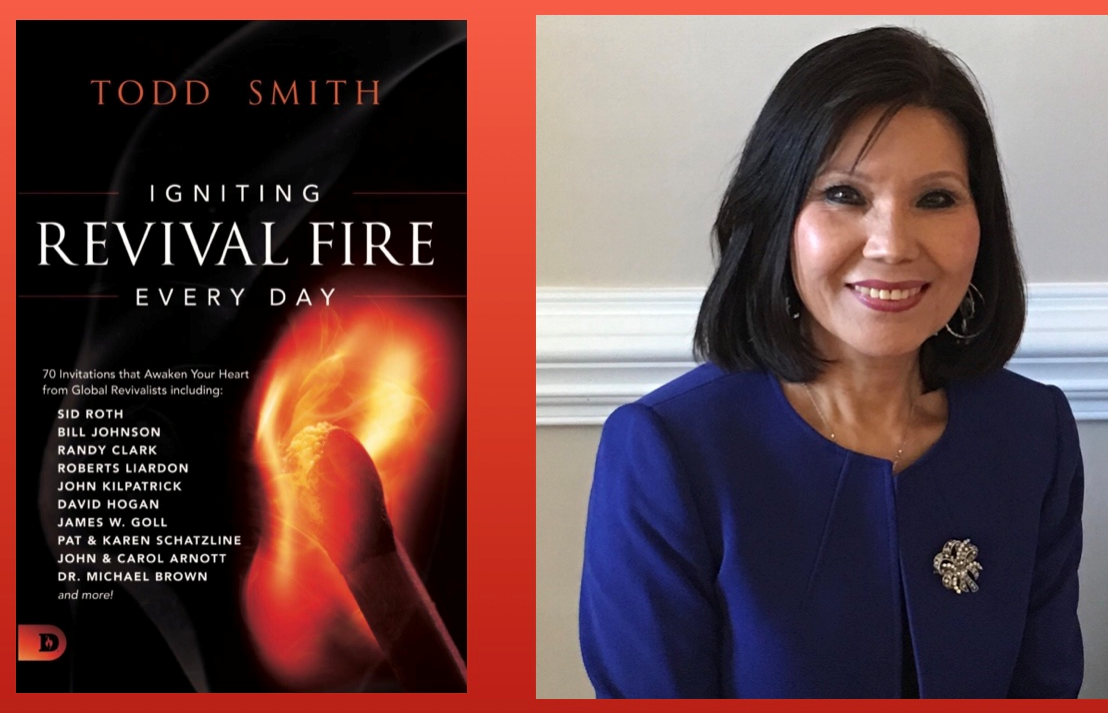 Dr Sonia has a new great message to start 2021!
Special Guest: Jesus
This show's special guest is Jesus himself as Dr. Sonia discusses Daniel Chapter 6 and how the story of Daniel in the lions' den was a precursor to Christ's life, death and resurrection!
Dr. Sonia and friends demonstrate
The Power of Prayer
This is a special addition of #truth where we take a look back at 9/11 and pray for people and our country as we move through the current crisis of COVID-19. Join Dr. Sonia and her special guests Rev. Aaron Aragon of Santa Fe, NM and Mother Lynda Fazio of Long Island, NY as they discuss look back 19 years as it relates to the state of the country today and pray!