RETURN TO ARTISTFIRST RADIO HOMEPAGE
ARTISTFIRST IS THE REGISTERED TRADEMARK OF ARTISTFIRST, INC.

2 Formats to Listen LIVE:

2. Android Phones Click Here

Android link also works on most cell phones of any make. Most non-Android cell phones can also use MP3 link above.

See Individual Show Pages for Podcasts.
ArtistFirst Welcomes Our Newest Show! Welcome Dr. Andre Jerry!
LIVE SHOWS

8PM EASTERN / 7PM CENTRAL

FOURTH WEDNESDAYS

HEAR ALL PAST SHOWS BELOW
---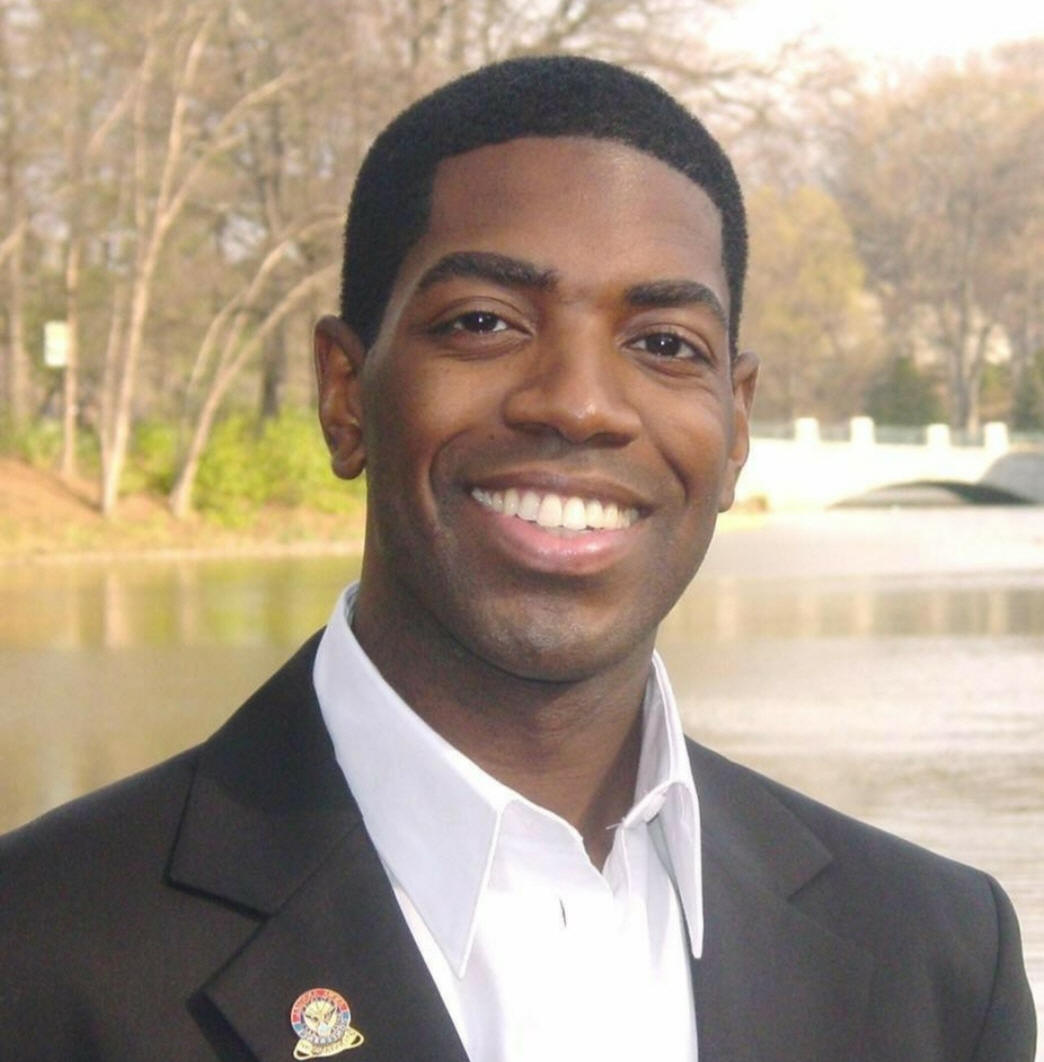 Host Dr. Andre Jerry
Dr. Andre Jerry is an Entrepreneur, Author, Publisher, Scholar, Former U.S. Diplomat, and Founder of Just Bee Cards. A Georgia native, he earned his Bachelor's and Master's of Business Administration from the prestigious Mercer University Stetson School of Business & Economics, and recently completed his Doctorate in International Business at Liberty University, which is among the most preeminent Christian universities in the world, and one of the largest private non-profit universities in the United States.
Dr. Jerry has published three successful books, including; Write Or Die: Expressions of Life, Love & Loss - Vol. 1, which is Dr. Jerry's literary debut as an author and poet, and How To Date A Married Man: 10 Rules of Engagement, which has positioned Dr. Jerry as an expert in the Love and Relationships genre.
A gifted orator and motivational speaker, Dr. Jerry is an active member of Toastmasters International, serving in a dual capacity as Vice President of Public Relations and Area Director for District 31, Division B clubs.
Dr. Jerry has appeared as a guest on numerous podcasts and radio shows, including Relevant With Renata, hosted by Renata Morgan.
Dr. Jerry joined the ArtistFirst Radio Network in July 2022 as a host of LIVE! With Dr. Andre Jerry, which airs every 3rd Wednesday of the month at 7:00pm ESt.
---
BOOKS BY DR. ANDRE JERRY
---
LISTEN TO PAST SHOWS BELOW
2 Ways to listen to past shows:
1. Left Click date to "Stream" show (it will play like the radio) or . . .

2. "Right Click" on date then select "Save Target As" (or similar i.e. "Save Link As" etc,) and a copy of the show will download to your device which you can then play anytime.
---
January25, 2023 Show

Dr. BJ Paige

is a top Workforce Development Motivational Speaker. BJ is the first ever Returning Citizens Liaison for Prince George's County, Maryland. He has numerous accolades to include specializing as a Motivational Influencer, Master Workshop Facilitator, and a Career Coach. As a Workforce Development Leader, he is highly successful in the space of "help", for the at-risk and underserved community.

BJ Paige was recently awarded the DMV 48 Men of Power and the Greater Washington Community Foundation Emerging Leadership Award, the inaugural award of its kind – he is truly a servant of the people in many impactful ways.

Dr. BJ Paige was recognized as 'Top Forty Under 40', and was honored as the Maryland General Assembly Official Citation Awardee for his Community Commitment. He was awarded 'Citizen of the Year' from Omega Psi Phi Fraternity, and received the 'Real Good People Award' with the radio station WPGC 95.5 along with many other accolades.

https://www.bjpaige.com/ Instagram: @bjpaige Facebook: @TheBJPaige Email: info@bjpaige.com
December 27, Show

Freddy Valoy

Freddy is a rare, native New Yorker with a Southern charm and a flair for making people laugh. He's made a huge name for himself in the stand-up comedy circuit in the Raleigh/Durham and Charlotte, North Carolina area, and has performed in numerous comedy venues along the East Coast. Freddy is also the host of DateLive with Freddy Valoy - a dating show where viewers get to slide in contestants DMs.

He's also the host of his own podcast, FredTalk, which was recently nominated for a 2022 Raleigh Comedy Award. Freddy also co-produces a Stand-up Comedy special at Nickelpoint Brewery in Charlotte, North Carolina every last Friday of the month.


Instagram: @freddyvaloy
November 23, 2022 Show

Special Guest: Dr Stephen L. Bond, Author and Educator

Dr. Stephen L. Bond is an award winning Educator and Best Selling Author. He has been teaching for the past 22 years, He has taught World History and American History, as well as Geology and Biology on the High School level. Originally from New York, and currently residing in North Carolina, he has been an advocate for education and equality for all people. As an Educator, Bond won the Minority Educator of the year at his school in Kissimmee, Florida in 2007 and 2009. The award was given for his overall impact and influence as an Educator. He currently serves as a State Board of Directors Member for the Council for Social Studies in North Carolina. As a Best Selling Author, Bond's last book "Perseverance in a Strange Land'' The Voices of the Youth During the Covid 19 Pandemic, chronicled his students as they endured the Covid Lockdown. His students also wrote about their feelings when George Floyd was murdered in 2020. His book received world wide recognition and sold in several countries. Celebrities and musical artists alike have supported this book. Dr. Bond's current work tells the story of how his grandfather David George Bond had an invention patent for the turn signal for automobiles. Due to racism in the American South, he never received any monetary compensation. He had the patent for 7 years before it was sold to the highest bidder. His book will discuss how he came up with the idea at the age of 16 and created the device. He wants his grandfather's story told to the world! Dr Bond is still teaching in North Carolina and is enjoying it to the fullest!
October 26, 2022 Show

Craig Whitehead


Retired Army Combat Veteran with 20 years of service to our county. An avid reader and lifelong learner - completing 4 years of Multi-disciplinary studies with a concentration in Criminal Justice.

An accomplished student of the Culinary Arts at Helms College, Craig Whitehead was among top graduates selected by the Augusta National Country Club to display his culinary skills at the 2019 Masters Tournament. In recognition of his service, he received the prestigious "white jacket" at the Masters - the only graduate from Helms College to earn one.

Craig is a proud father of three remarkable grown children who are making their mark in real estate and jurisprudence. He also mentors young men in his community – encouraging greatness, integrity and an entrepreneurial mindset.

September 21, 2022 Show

Cory George

Cory George is a nationally recognized mental health expert in the area of trauma and can be seen on A&E's new original series "Digital Addiction" as an interventionist. He has risen above his own painful outcomes of childhood trauma including rape & molestation, bullying, abandonment, and physical abuse to become a passionate and dedicated practitioner working with individuals and families. He has a strong desire to also educate individuals and communities regarding trauma, it's consequences, and instilling hope for healing. George is also an award-winning television personality, author and multimedia producer who has committed his life to the "ministry" of mental health. He is currently a doctoral student studying Community Care & Counseling with a focus on Psychological Trauma.
~ Inaugural Broadcast ~
Special Guest: Adria Massey, Realtor

discusses the current real estate market trends and availability in the Charlotte, NC area.

Special Guest: Kychell Bozier, Mortgage Lender associate with Rapid Mortgage

discusses financing options available to first-time home buyers and real estate investors.

---
RETURN TO ARTISTFIRST RADIO HOMEPAGE