ARTISTFIRST RADIO WELCOMES ANOTHER NEW SHOW!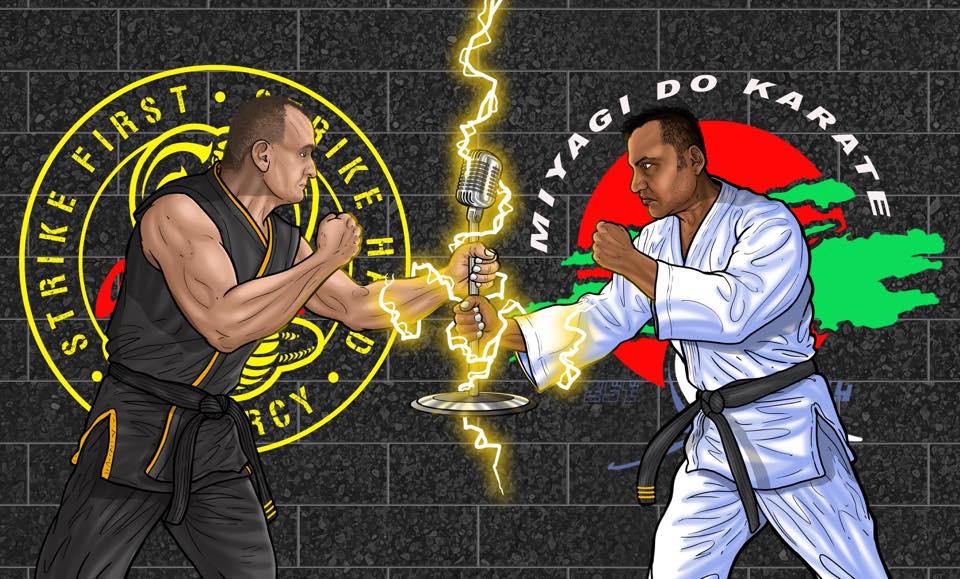 First & Third Tuesdays 8pm Eastern / 7pm Central
~ Hear All Past Shows Below ~
Hosted by: Ankit Shukla and Kevin Chornohos
Join Ankit Shukla and Kevin Chornohos as they discuss anything and everything related to the Karate Kid and Cobra Kai series. The start of the new Cobra Kai series in 2018 has resulted in fans emerging from all walks of life around the world to talk about their favorite franchise. Ankit and Kevin are here to provide these fans a show and a platform to discuss some of their favorite topics from the series.

Karate-Kai Nerds Dojo is very fan oriented, and in being so, will provide fans an opportunity to listen to, and discuss, all of their favorite subjects from both Karate Kid and Cobra Kai. We will also allow fans to hear and interact with some of their favorite actors/actresses and characters. All are welcome to be a part of our family, as long as they are respectful. Just to be clear, the Karate Kid we are talking about is the original trilogy with Ralph Macchio, William Zabka and that whole crew. All others do not exist in this Dojo.

Now, letís enter the Dojo and have some fun!
Email the Dojo LIVE or anytime: dj@artistfirst.com
---
Listen To Past Shows Below
2 Ways to listen to past shows:
1. Click date to "Stream" show (it will play like the radio) or . . .

2. "Right Click" on date then select "Save Target As" (or similar - 'save link as' etc.) and a copy of the show will download to your device which you can then play anytime.
---
---
Return To ArtistFirst Radio Homepage