6-22-14

Today on Audio Style, Joey and Charles introduce their new public service character. Can they take over where others have failed, "We're looking at you Smokey the Bear." Excitement abounds as the time space continuum is questioned. Wait…did I just tune into NPR? Nope it's Audio Style spreading more intelligencia than a….well you can fill in the rest. A show so smart they may have made up a new word
6-15-14

In honor of Father's Day and if your dad is a badass; listen to Audio Style. Plus: Vampire sex: Necrophilia or not! This and other important soul changing topics discussed.
Audio Style's weather report. Joey goes to San Francisco and braves the trolleys but fails to get the real San Francisco treat even though he finally drives. Charles' therapy is therapy. And if all that wasn't enough – and frankly it should be what do you people want? – there's some great music.

6-01-14
The guys take a rare dip into sophomoric humor. It's hard work being as witty and urbane as they usually are and sometimes a good sophomoric joke is a much needed respite – "We're looking at you Anthony Weiner." Plus things sprout from Charles' colon. At least according to Joey
5-25-14
Another week and another week of brand new music. Erik Smallwood debuts on Audio Style tonight.
Plus, Charles solves the debt crisis with vengeance and insurance companies are bastards and they, too, fall right into Charles' debt solutions.
5-18-14
Rejoice! Rejoice! Audio Style is once again bringing pleasure to you and those you love. We have brand new music from Hott with Hair Leggs. We have some old favorites and most importantly we have the insightful banter our intrepid hosts always offer.
4-27-14
Despite his earlier assertions, Nate admits to having the Naids and plans on spreading it worldwide through chicken feet. Watch out! The Naids are coming to a town near you much like Audio Style should be streaming into your earholes.
4-20-14
A positive Charles? And we're not talking about his blood type. Plus we learn apparently only one of our intrepid hosts can read. Is it the blind one or the one with Tourette's? Listen and you may find out.
4-13-14
Hooker slogans, sign spinning, and a Kickstarter campaign to punch famous people in the face. It's Audio Style.
4-06-14
Some important stuff was talked about but more importantly some great music was played. Joey bakes a cake and reveals the music he likes to listen to when that's happening. It's Audio Style.
Stories about pierced nipples and other disturbing things from Charles' youth.
Plus Joey waxes philosophical on some stuff. French lessons. Great music. What more could you want
Bell Diablo! Enough said!
3-16-14
Underoos curing depression since 1492. Little known fact, Christopher Columbus was extremely depressed when he discovered America. It wasn't discovering America that cured his blues, you got it, it was his underoos. And if that doesn't work, listen to Audio Style. Guaranteed to do nothing for your mental health.
In Bizarro World everything is backwards. But in any world Audio Style is great. We learn this week that withdrawals have a weird bizarre effect on the show – i.e. a disturbing Bizzaro World conversation. Insurance companies continue to be the bane of Joey's existence. Great Music and so much more.
Music so good, make you wanna slap yo mama!
A Brand New Audio Style with the same old Greatness!
STUCKAPALOOZA – Yeah!
That's right we totally used palooza because there is no wrong way to use palooza. Anyways, Joey and Charles figure out what the homeless should do with their spare change. Katherine Daniels stops by to talk about the emotional scars…..no wait…..wait….not emotional scars….the wonderousness of working with Joey in the studio. Plus as if all that is not enough there is a lot of great music and the debut of Chris Bartlett on the show. So have a listenapalooza for this STUCKAPALOOZA. (See there is no wrong way to use palooza).
It's a new year but the same greatness is still headed your way. Audio Style brings in 2014 with more tales of woe from Charles.
Joey says some pretty amazing stuff and if all that wasn't enough to make you love your life; there's some great music from Face the King, Phosphene, James Tristan Redding, and many more of our favorite artists. So kick back, crotchet your very own noose, and let the goodness flow over you.
Yeah, it is the New Year's Audio Style bitches!
It is more of your favorite stuff from Joey, Charles and our kick ass musical guest, but, it's the last show before 2014, so get ready to party!
Please note, Audio Style isn't responsible for your grooving your ass off or any other things you might do after listening to this final show of 2013; including but not limited to, loosing your religion, getting pregnant or discovering you are an alien from planet Zorone!
It is the audio style Christmas show, have a great holiday season friends!
Featuring music from TATB, Rob Fenimore, Louise Warren and more! And don't forget, one more show before the new year!

Brand new music from Face The King, Phosphene and Urban Groove, plus Charles makes sacrilegious Elvis comments and references the Hebrew Hammer!

Tonight we debut DJK, Savannah Alday, Katherine Daniel and our featured artist is Chris Neal, dig it yall!
Audio Style kicks off the Holiday Season with some new Christmas music from Louise Warren and Katherine Daniels along with a favorite Christmas song by TATB. Also more new music from James Tristan Redding. Charles declares he is the most positive person ever. Joey claims Charles is delusional but always remember opinions can be wrong so you be the judge.
Another week of brand, spankin', new music. This week we introduce Dixie Still. There's more new music from Matt Good, Soft Plastic, and The Industry as well. Plus, as if all that wasn't enough, Joey and Charles talk about T.V. show ideas that should be pitched to a network. Here's a hint – it involves bowling. Exciting stuff…exciting stuff.
Brand new music from a lot of really cool bands and artists such as Soft Plastic, James Tristan Redding and Aly Tadros. The guys talk about some stuff and then talk about some more stuff and then talk about yet still more stuff and then the Kazoo playing pigs.
Chinchillas?
The guys bring more class and grace to your ear holes. Some great music is played. Deep philosophical clown issues were discussed leading to the question to end all questions. Other things happened. What may that be? You'll have to listen and find out
The one word the guys have yet to say on air, at least we think so, slogans for hookers, pirates…and….oh yeah! Some great new music from Shane Bridges, Mason, Matt Good, and The Industry. Plus more great tunes from some of our other favorites.
New Music from Matt Good this week, "I Had it Coming," which should probably be playing song when Karma strikes our "loveable" hosts. Plus, Joey is dubbed Mr. Verbosity and Charles receives some advice from "Two Shakes. " And frankly, what's up with all the apostrophes in the bio? Maybe it's answered, but maybe not. Listen and find out.
This week on Audio Style we learn when Charles started crocheting his noose. We also learn what the guys are thinking right now. Here's a hint – it's what everyone is thinking right now. Plus great new music from Matt Good, Shane Bridges, and The Industry.
9/29/13
We unveil a brand new song from Shane Bridges, who apparently is Joey's cousin……no there's no nepotism there....and a new song off of Mason's new album. We also learn more about Joey being a control freak and we learn that Charles has been sober enough from Zquill and Bourbon to actually read a book. Of course it's about going to hell but what would you expect from the vortex of despair.
9/22/13
Three brand, spanking new songs this week. What??!!!! This week we introduce the Deacons of Disaster, My Friend Franklin, and yet another new tune from the Industry. Luckily for us the guys in The Industry gave us the whole album. And speaking of spanking…..well never mind. We gain further insight into Joey and Charles' psyche. Terrifying stuff…just terrifying. I'm still having nightmares but take a listen anyway and share the joy.
This week we are treated to Bo Sammons from TATB playing an acoustic version of one of our favorite songs, "Magazine." Luckily Bo dropped by the studio and we were able to get this recorded. We also rock you with more great bands. Some of them are from Canada, which according to Charles is not a real place, so you decide if the bands are real.
A third week with brand new music. The guys at Audio Style must have finally sobered up enough to do a little work. This week has more brand new music from The Industry. We also feature some other super rocking bands and discuss many important, fascinating things. I just can't remember for the life of me what they were, but I'm sure they were life changing for all who listen.
Holy cow! Two weeks of brand new music. This week we introduce a new song from Macon's own, Louise Warren. "This is Home" the new song by Louise was featured on the local CBS affiliate before last year's Super Bowl. And for those not paying attention, we do know the word affiliate. We're more than just a pretty face, at least one of us is. Listen and figure out who.
8/18/13
This week not only do you get to hear Joey and Charles wax philosophical about everything, the lovely ladies from Salon Fusion in Warner Robins, GA drop by and enlighten us on what it takes to create an image for performing. For some reason they still hang out with Joey, but for the life of me I can't figure it out. Anyways check out their website http://www.salonfusionteam.com/.
8/11/13
More witty, urbane, and learning talk from Joey and Charles. Great music abounds. Who knows what will happen?
8/4/2013
This week on Audio Style the Joey and Charles, everyone's favorite vortex of despair, discuss a lot of really interesting stuff. If you listen to the show closely, you may even get "the answer to the ultimate question of life, the universe, and everything." It's the number 42.
7/28/2013
Nothing really exciting this week, except of course for great music with witty and urbane conversation! yeah, that's right, you know you want it! It's Audio Style!

7/21/2013
This week on Audio Style we reach number 25 on Tom's Music Stuff. Hard to believe Tom has talked for 25 episodes and even harder to believe we've played 25 episodes. I'm not sure which is worse. Anyways, since Tom's Music Stuff has reached 25 it now gets an insurance rate drop. The guys also reach deep in the archives and play some great music from bands we haven't heard in a while.
7/14/2013
This week on Audio Style, we thrill you with another installment of Tom's music stuff and then Charles opens his mouth and the universe is sucked in to a nebula of despair and pain, hmmm, or was it just the burrito I had for lunch?
7/7/2013
Music, music and yet again, music, on this weeks Audio Style. plus, Tom's music stuff and then, you guest it, more music!
Our featured guest this week is musical artist Chris Glover.
We got so excited talking about Chris, Paula Dean and flavored wispy, we forgot our plea to Eugene Mirman, have we stopped for good? Tune in next week to find out!
This week, an Audio Style exclusive, we debut the new single from Mason Roberts, "Sink or Swim" and, if that weren't enough, we have Mason as our featured guest, he joins us by phone from MI to chat about all things music.
MASON ROBERTS
The landscape of modern music makes the seasoned listener feel brief moments of escape—like driving mountain roads with the windows down or catching the breeze off the ocean from the bow of a ship. Mason Roberts offers a different experience altogether. Listening to his lush, soaring vocal is like boarding a hot air balloon before it embarks on a journey across deserts, mountains, and oceans alike.
Based in Kalamazoo, Michigan, Mason is an artist who loves nothing more than the moment on stage connecting with the audience. With vibrato that is reminiscent of Josh Groban and the vocal purity of Michael Bublé and Jamie Cullum, Mason's passionate tenor pierces emotions. Upon first listen, his words and tone are so direct that you may even feel that your privacy has been invaded. Still, you'll come back for more.
Mason's distinct voice is an innate gift that has been honed through more than ten years of vocal training where he studied voice both privately and through Western Michigan University's School of Music. He's been charming his listeners since he was a kid, seizing every chance to develop his skill. Mason achieves what few can by pulling together a broad spectrum of listeners.
Mason's debut CD, Big City (2006), can be described as "smart-crafted pop songs", a solid effort for the stunning vocalist. "Broken (in two)" and the title track from the album spent a combined 25 weeks at #1 on internet radio and garnered him a finalist slot in the 2006 Great Lakes Songwriting Contest.
Naturally (2009), his second effort featured a more adult contemporary sound, such as the title track and "Never to lose you". His crooning shines on songs like the emotionally charged "Take Me As I Am," the album's smoky opener. The Grand Rapid Press raved that "Josh Groban would embrace this record."
His first full-length album Under The Spell is due later in 2013, featuring the single "Sink or Swim", a pop/rock song that resembles artists' like David Cook and Ryan Star. The single adds even more magic with Mason's first official music video. This album highlights Mason's vocal and songwriting ability as a true pop artist. However, it is Mason's emotional vocal that takes center stage and place listeners in a trance, just as it should.
In fact, that's where you'll find him at his finest—fronting a full band that lifts off and carries his voice across the audience with fire and passion. And the audience, suddenly aboard without the least bit of resistance, soars too—over the dessert, the mountains, the ocean—carried along by the voice of a rising star.
This week, lots of great music, plus Tom's music stuff and another celebrity plea to Eugene Mirman, this week it's Eric Cartman from South Park. you don't want to miss this!
This week, rand new music from The Doves, Chris Glover and Mojo Filter. Plus, another celebrity plea to Eugene Mirman, yeah, we have pull, Peter Griffin from "Family Guy" makes his plea this week, or at least we got a bum in the alley behind the studio that does a good Peter Griffin impression to make the plea, which is it? tune in and you be the judge.

Todd Kerns

This weeks Audio Style features producer Todd Kerns who also is a member of the band that tours with Guns and Roses guitarist Slash. We also talk about new video from Breached: http://youtu.be/ZfINQnXC8ko

And finally, we have a celebrity plea to Eugene Mirman.

Todd Kerns could have done the expected by capitalizing on his new-found affiliation with one of the most legendary rock and roll figures of the last 30 years. But he didn't. Kerns, who has been part of axe slinger Slash's band for the past three years, is already a household name in Canada for his work as the vocalist/songwriter for popular alternative rockers Age of Electric, a subsequent major label project called Static in Stereo, and a respected solo artist with his Go Time album which was released in 2004. After touring the world with Slash, in support of Slash's latest album Apocalyptic Love, as well as the live album Made in Stoke 24/7/11, on which Todd contributes lead vocals on some tracks, Kerns has recorded a surprising new album of original material. Borrowing Trouble features 12 primarily acoustic songs which mine the depths of Kerns' heart and soul in a raw, powerful and captivating manner. He acknowledges that the idea of putting out an album full of deep, introspective songs might catch some new fans and music critics off guard, but he did it for reasons that speak to his integrity and passion as a creative being. "Coming out of the Slash camp, the obvious thing to do would have been to put out a full on rock record and capitalize on that audience" says Kerns. "But, as usual for me, the least likely thing to do felt like the more interesting thing for me to do. This is more for the people who have been there for me, who have invested in my history. It's a record for them". "I have had the most success with things that I feel strongly about, that have connected with people" continues Kerns. "I could have made a bombastic rock record, asked Slash to play a solo or two on it, and those things may happen down the line, but as an artist sometimes it just feels like the time is right to do something else. And I don't think there's anything more punk rock than to do something like this, something completely unexpected". Kerns says he was both emboldened and frightened by the concept of releasing music in such a stripped-down manner, but cited a music business legend as a model for the raw, acoustic approach on Borrowing Trouble. "The last few Johnny Cash American Recordings albums were really a big impetus for me. It sounds like Johnny Cash is sitting right beside you singing. I really connected with that. And although mine doesn't sound like that, because I don't sing or play or write like that – who does? – I like that vibe." Kerns wrote every song but one, and produced, played and sang on every track with a few guests doing background vocals and percussion. He used the Pledgemusic.com program to raise the money to offset the cost of the album, but also to raise money for the Muscular Dystrophy Association. "I like the idea of pre-ordering and pre-selling the album, but the concept of asking people to give you money to make a record was initially kind of weird to me. I finally decided I was making it anyways, so if people wanted to support it, we could put that money towards making it as good as it can be." Kerns' closest friend in Las Vegas, a fellow musician by the name of Greg Verdusco urged him to record the acoustic album in one of their last conversations before he died in late 2012. "Coming from the mouth of a guy facing the end, well, there's a certain amount of mortality that came into play. I may not have a chance to do this. I realized at that time how fragile but also how resilient life is. I thought it would be better to make this acoustic record, whether people like it or don't like it, and give it to people that I feel are important to me, in case my numbers are starting to run down too." The songs on Borrowing Trouble are naked and sometimes sparse, creating an authenticity that pulls the listener in as much as any power chord or aggressive hard rock vocal would. "You Can Always Go Home", the last track on the album is a direct and honest song about feeling somewhat out of place. "It harkens back to the Neil Diamond song 'I Am I Said,' where he says 'L.A. is fine but it ain't home. New York's home, but it ain't mine no more.' I live in Vegas, but I am not from here. I am from Canada, but I don't live there anymore. So there is this kind of disconnected feeling," Kerns said. "The record does have a certain amount of a blood on the tracks kind of vibe to it. The songs are more from that vein, and from feeling a little bit lost, but yet having music there for me no matter what. It's been a salvation for me. No matter how lost you get, and no matter how far away from home you get, there's always music." One of the most intriguing tracks is called "Hideous", one that Kerns has been dabbling with for many years. "I am saying we all have these things within us that we don't like. We all know the worst things about ourselves. There are these moments in life when you're reminded of who you really are, and being reminded of that awkward, nervous, unsure person within yourself. And it's the same as being with someone who is so extraordinary that you can't help asking, 'what the hell is she doing with me?' he explained. He also decided to cover the hauntingly powerful Daniel Lanois song "The Maker" on the cd. "It really is a heavy song. I have always been someone who is searching. I wouldn't consider myself all that spiritual, but I really dig that vibe" says Kerns. "Some of the best music comes from the notion of searching for meaning, for something greater than ourselves. A lot of Johnny Cash's best stuff was about a man trying to find some answers". On Borrowing Trouble, Kerns may have very well done just that.

www.toddkerns.com • www.twitter.com/todddammitkerns
Breached
Cranked. Heavy. Melodic. These are just some of the words that have been used to describe Toronto's Breached.

The band's story begins in late 2010 when four men met in an undisclosed hospital delivery room. No one will ever know what transpired that day other than that it inspired something big, something that could only be expressed through music.

Creating an alluring blend of melodious, metal-tinged rock 'n roll, it didn't take long for Breached to start winning over fans with their live shows and five-song EP. The band's tight harmonies and nail-hitting screams combined with overdriven guitars, intricate tempos and powerful lyrics provide a unique blend that audiences can't seem to get enough of.

"We feel that there is a lot of music out there that fails at one major thing – triggering emotions," says vocalist Bobby Noakes. "We want people to connect with our music not only because it has a great sound, but because of the lyrical content and emotion we put into the songs."

Back in the studio to record their second EP, which is scheduled for a summer release, Breached have recently put together an acoustic EP to hold their fans over till then.


Doc Stephie Rae Grenier, Doctor of Chiropractic, Singer Songwriter
Doc Stephie Rae has been enhancing quality of life by providing holistic chiropractic services since 1998. She re-connects spirit, mind and body from pre-birth to babies to boomers and beyond! She is a mobile Peak Performance Chiropractor for performing artists, athletes, crews, corporations and families. Doc Stephie is certified in pediatrics and provides intuitive Chiropractic Care at homes, businesses, organizations, studios, spas, schools, massage clinics, fairs, festivals, back stage, on the road, and on tour.
Stephie Rae is also an award winning singer, songwriter, acoustic guitarist, recording artist and music therapist. She is an independent Americana artist performing throughout the southeast as a soloist, and with her duo, trio and band, Moonlight Riders. Stephie Rae writes with the intention to raise the vibration level of consciousness and uplift the spirit. She finds singing and writing music to be very therapeutic for both the writer and the listener. She works with schools and a hospice company's nurturing arts program, performing concerts and songwriting exercises with students and residents at personal care homes and assisted living facilities.
Doc Stephie Rae is a leader in her community, professions and organizations. Stephie Rae was honored as Composer of the Year by Atlanta's Chapter of the National Association of American Pen Women. She is past President of the Georgia Music Industry Association, a conduit to empower, educate and elevate songwriters, musicians and those in Georgia aspiring to succeed in the music business. She is former member of International Board of Governors with World Chiropractic Alliance, and former Mayor of the City of Auburn, Georgia.
Old/new music from Sue Wilkinson, and we spiritually go to a Piano bar for this weeks plea to Eugene Mirman. And well, we kind of have...uh...more Tom's music stuff, but, this week Tom gets eaten by a shark, okay he doesn't but, that would be wicked cool! Chomp chomp!
Charles shows off his Wikipedia reading skills in our plea to Eugene Mirman this week, plus, yeah, sorry, more Tom's music stuff, no really it is good stuff, cause it's Tom's stuff, not to be confused with Tom's junk.
Brand new music from the Vineyard Band, plus Tom's music stuff, Happy birthday MIDI continued, and of course, a plea to Eugene Mirman.

This Audio Style, we have a special birthday addition of Tom's Music Stuff, it is happy birthday to MIDI.
Don't know what MIDI is? Stay tuned and find out!
Also, another in our long and slightly embarrassing pleas to Eugene Mirman.

David Wiener from Aphex stops by to talk about an Application for iPhone and Android that will change the way you listen to music forever. The product costs less than a standard album on iTunes.
Plus, of course, we have another plea to Eugene Mirman!
Yep, you guest it, music music music!
Oh and Tom Rule talks about something, (we have stopped listening).
Brand new music this week from
Stone Iris
.
Plus, another enthralling episode of Tom's Music Stuff and our second plea to Eugene Mirman.
ANGELA K. DURDEN is that rare writer who has successfully crossed genres and industries. If the project involves words, she has probably chosen them for it. From columns in newspapers to articles in trade publications; from internal and external communications for large and small corporations to bios for authors, CEOs, musicians, and artists; from business and fiction books to songwriting, Durden has managed the life cycle of the word since she started her company in 1992.

She is also one of the best graphic designers around. She can shoot the photos needed for projects, design the printed or digital piece, and write scripts and treatments for and/or produce corporate and music videos.

For almost four years, Angela was managing editor for an international nonprofit trade group association. For six more, she guided the manufacturer-mandated dealer validation process for a multi-location retail commercial new and used truck dealership.

Angela won national attention in 1999 for her first published book, Nine Stupid Things People Do To Mess Up Their Resumes. On her first radio appearance, she advised syndicated host G. Gordon Liddy about how to best cover up the long gap in his resume.

In 2006, she launched the Mike and His Grandpa series of children's books with Heroes Need Practice, Too! and The Balloon That Would Not Pop! The release of the first children's books was followed by Eloise Forgets How to Laugh and other books.

In between teaching creative writing workshops at schools, she was project coordinator and graphic designer for a four co-author book entitled Opportunity Meets Motivation, about why and how four women from different walks of life created thriving businesses. Her memoir, Twinkle, will soon be published. In development is a series of crime novels branded as From the Case Files of Smith and Jones.

Angela is dedicated to helping companies, authors, music artists, and musicians find success and be profitable, and looks for opportunities to do that in a variety of ways.
Both she (as songwriter) and her company, Second Bight Publishing, are affiliated with SESAC (www.sesac.com). Angela is also a member of the The Recording Academy (www.grammy365.com), GMIA: Georgia Music Industry Association (www.gmia.org), film-business-oriented GPP: Georgia Production Partnership (www.georgiaproduction.org), and Grammy-allied GMP: Georgia Music Partners (www.georgiamusicpartners.org).

A Georgia native, she has two grown children and two grandchildren; loves to meet people who are engaged in life, have a positive mindset, and never say die.

A great new band, Arc & Stones, makes their debut on Audio Style. You can read more about them in the March issue of the Portal magazine. Arc & Stones is a rock band originating from Brooklyn, NY. The band, comprised of members Dan Pellarin, Ben Cramer, Eddy Bayes and Joe Doino, is set to release their debut five song EP, Arc & Stones EP, February 12, 2013. The EP was produced and mixed by Jeremy Griffith at Singing Serpent Studios in the heart of NYC. Each of the five songs display distinctive attributes of the band. From loud anthems to intimate ballads, the Arc & Stones EP will be sure to leave listeners with a new progressive sound. With all members only in their early 20's, the band is eager to establish a name for themselves throughout the NYC music circuit as well as a national touring act. Dan Pellarin- lead vocals, guitar, keys Ben Cramer- lead guitar, vocals Eddy Bayes- bass, vocals Joe Doino- Drums, vocals.
Matt Blais isn't trying to reinvent the wheel; he is just finding a new way to roll it.
Today, emotional music seems to be an art form that has gone the way of an ancient cave drawing, it still exists, but you have to know where to look.
A cutting edge artist, Matt Blais combines elements of fiery rock and roll with smooth vintage soul to form a sound so uniquely his own that one can't help but become emotionally charged. The combination of a high energy live show and a passion for song writing is Blais' formula for success, which thus far has been very well received by critics and the audiences that continue to grow in number.
His debut record, "Let It Out" is produced by Juno nominated all-star Canadian producer Mark Howard whose discography reads like a veritable who's who of Canada's finest musical talents. This includes artists such as The Tragically Hip, Sam Roberts, Avril Lavigne, The Wailin' Jennys and Daniel Lanois, to name a few.
"Each footstep brings me closer to you" rasps Blais in his new single currently being played across Canada "(Oh!) What Can I Do?". . . and only time will tell where his steps will take lead. With a recipe like this however, you can be sure they're heading in the right direction.
This week on Audio Style, brand new music from Arc & Sones and Matt Blais, plus Tom gives his opinion (whether we want it or not) with some of Tom's music stuff.
This week on Audio Style, we welcome Zelda Sheldon, vocal coach extraordinaire and music professional, get your pens and paper, it is going to be an educational experience . If you are serious about the music biz, this is a show you can't afford to miss.
Zelda Sheldon – BIO in Brief
BA Communications Major Psychology
Certified NLP Practitioner
Certified Trainer Specialist for Singing & Songwriting - Certificate IV Workplace Training and Assessment
Award winning Commercial singer & Songwriter with worldwide broadcast credits
Zelda is a commercial singer
songwriter who has enjoyed a songwriting career for over 30 years writing songs and music tracks for the competitive TV broadcast and advertising arenas with her husband Stuart Sheldon. She writes in a wide range of music genres. As a singer songwriter Zelda has directed and sung with Australia's top commercial musicians and vocalists in the exacting commercial broadcast arena. Now currently in Nashville Tennessee USA Zelda coaching, performing and collaborating with hot pop, county, R&B, Soul and Americana artists around the world.

Zelda's broadcast music credits include
Title theme and background music composer for 'The Great Outdoors' - one of Australia's top rating prime time weekly television series for over seven years

'TV Series Theme of the Year' finalist award from the prestigious Australian Guild of Screen Composers for the multi award winning TV series The Elegant Solution

A host of commissioned songs and music tracks for international TV series and advertising works which she continues to provide for the commercial marketplace. She performs as guide and lead vocalist and harmony vocals on many of these music tracks.
Now teaching and mentoring from her extensive commercial experience she has developed an inspiring curriculum for coaching aspiring singers, songwriters and performers with power tools to go forward.
With a BA Communications majoring in Psychology, Government qualified Trainer and Coach with Certificate IV Workplace Training and Assessment and NLP Practitioner certification Zelda is committed and passionate about lifelong learning and transformative education for students of all ages.
She also is the founder of Nashville Songwriters Association International Australia establishing the first chapter in Sydney and leading the dynamic songwriting community for its first three years. In the USA Zelda is the Ambassador for Sydney NSAI interviewing top coaches and songwriters.
Zelda is a commercial singer, songwriter, producer and musician playing guitar, bass, percussion, piano and ukulele.
Songwriting Credits for TV Series
: The Great Outdoors, The Elegant Solution, Earth Pulse, African Tight Spots, Backyard Science, The Blue Planet and more.
As coach a singer-songwriter coach what can she offer you?
As a singer songwriting coach Zelda combines her 30+ years industry experience with power tools, techniques and strategies of the best singing and songwriting teachers in the world.
As a passionate lifelong learner she constantly invests in quality education with the latest and best tools to develop her own practice as a singer songwriter and for her coaching.
All the coaching is centered on YOU the student, delivered in your preferred learning style, focusing on your current and continuing needs and filling any learning gaps along with way.
Her coaching style is inspiring, encouraging, holistic and most of all fun. Zelda loves exploring the awesome power of music and she enjoys singing, songwriting, coaching and seeing others rise and fulfill their potential.
Our good friend Bo Salmons from TATB drops by the Audio Style Studio at talk about things at TATB, including how children used to make fun of his name and other philosophical stuff. Plus Charles talks about his forthcoming vacatio, look out for this drunken person!
Oh yea, it's time for another thrilling installment of Tom's music stuff and brand new music from Daniel Christian. Plus, Joey compares Batman to George Michael and and Charles is in shock!
Happy New Year everyone!

In our first show of 2013, we feature the following: Red stickers, balls and the ubiquitous Honey Booboo reference, need we say more? Oh yeah, there is some great music as well!

Christmas Special
Another thrilling installment of Tom's music stuff and brand new music from TATB and Olga Wilhelmine.
This week, we introduce the new buzz word Love Flubber, yeah, you heard that right. Also some brand new music from TATB and another enthralling episode of Tom's Music Stuff.
Hailing from Ottawa, ON, alt rockers Project Mars are back with a vengeance to unleash their most powerful material to date into the musical landscape while simultaneously lending their talents to help a worthy cause. What began as some plain good ol' banter on the job between three coworkers at a restaurant, soon became prog rock band Sound Addiction, morphed into a power trio and eventually evolved into alt rock band Project Mars. After purchasing all the necessary gear to record a debut album, tackling the learning curve that followed and playing a number of successful shows, a mix of unforeseen factors led to the dissolution of Project Mars a year later. But not too long after that is when, in 2010, a reunion between high school friends Jason Connolly (Guitars/Vocals) and Ron Henry (Vocals/Guitars) resulted in the beginning of the resurrection of Project Mars. Now, Project Mars is gearing up to release its debut EP, Don't Hold Back, in October 2012. With the title track an ode to the band's former bassist who left to join the army, the record deals with everything from war and politics to more personal struggles. Packed with in-your-face rock and tons of attitude from track to track, Don't Hold Back's first mission is to kick listeners' asses and its second is to help raise awareness and funds for multiple sclerosis research, following a recent diagnosis that hit close to home.
11/04/12 Show

After winning the statewide "All Access Music Search" presented by the Georgia Lottery, theKey took the exciting grand prize trip to Hollywood, CA to record at the Capitol Studios Tower. To beat out thousands of acts in the competition, theKey blended their use of colorful layering, driving beats, catchy melodies, and thought-provoking lyrics that define their signature sound. Fresh off of their debut album release, theKey is working hard to share their tunes with new music lovers everywhere. On stage, theKey brings nothing less than a well-produced, engaging performance, showcasing their music that has drawn comparisons to artists like Coldplay and Matchbox 20. Their 13-track debut album, "This is goodnight, this is goodbye" is available on iTunes, Amazon, and thekeymusic.com!
10/28/12 Show

Okay, listen at your own risk,
Everyone's favorite internet radio Eeyore takes the show down to a new all time low.
Also, Brand new music from Project Mars and another thrilling episode of Tom's Music Stuff.

This week, we bring you more music then 18 drunken' mariachi bands combined, plus, another episode of Tom's Music Stuff and Everyone's favorite internet radio Eeyore drops in with this weeks music trivia question. Listen if your man enough, or well what ever!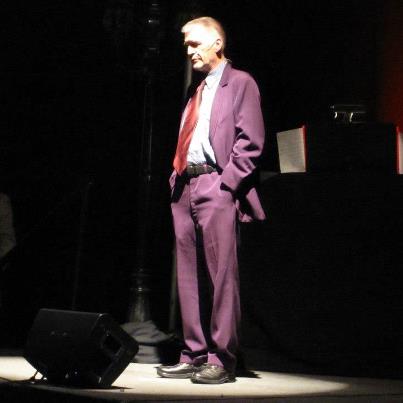 Merle Kessler, AKA Ian Shoales! "Ian Shoales"
If you love Comedy from a true master, this show is for you. Our special guest is none other than Merle Kessler, AKA Ian Shoales! "Ian Shoales" is the pen name used by Merle Kessler, under whose tattered banner he has been churning out cranky commentaries since 1979. His acerbic observations were first heard on NPR's "All Things Considered," from 1979 to 1988. He has since been featured on NPR's popular news program, "Morning Edition," on ABC's "Nightline," and online in Salon Magazine.

In addition, various pieces have been printed in newspapers (NY TIMES, LA TIMES, MINNEAPOLIS TRIBUNE, WASHINGTON POST, and USA TODAY, among others), and satirical essays by Ian Shoales have appeared in the Utne Reader, Mademoiselle, and
elsewhere. Currently Shoales has a weekend morning slot on San Francisco's KQED. And he is heard on the public radio program, Philosophy Talk (which can be streamed and/or downloaded at philosophytalk.org), where he puts a button on things at the end of the show.

www.salon1999.com/archives/shoales.html

Dirty Sound Professors
Starting nearly four years ago, the Dirty Sound Professors began as a group of friends and roomates who simply enjoyed getting together to play music. Original members Luke Morris, Will Stevens, David Worsham, Brad Davis, and Allen Whitlock would meet once or twice a week to play songs they all knew and forget about the classes they were taking at Mercer. The band began playing shows after they first played at a fraternity homecoming party while the hired band took their set break. The Dirty Sound Professors became popular around the Mercer campus playing fraternity/sorority parties and frequenting many of the popular bars in downtown Macon. With the end of their college careers, David Worsham, Allen Whitlock, and Brad Davis moved on from the band leaving Luke and Will frantically searching for new bandmates. During this crucial juncture they met drummer Mike Lirette and bass player Leland Rayner. With the new line up of both Will and Luke on guitar and vocals, Leland on bass and the occasional keyboard solo, and Mike on drums, the band became more focused on its sound and its aspirations. The Dirty Sound Professors began writing original songs and molding the sound that is a culmination of all of the various influences of the band members. The sound could be described as rock with influences of funk, blues, and even country. Currently the Dirty Sound Professors are working to create their first full-length album with the help of Shadow Sound Studio owner Joey Stuckey. The band will be playing as frequently as possible around Macon and hoping to expand across the southeast while working on all of the original content for the album. It is an exciting time for the Dirty Sound Professors who are extremely optimistic for what the near future holds!
Special guest BeatStarXL drops by the studio to chat with host Joey Stuckey about his music and career. www.beatstarxl.com Check out this BeatStarXL video shot at Shadow Sound Studio where audio style is produced: http://www.youtube.com/watch?v=HLk6xoz0fU8

Born In Birmingham, Alabama, but raised primarily in Hinesville, Ga (9-1-2 Stand Up!) Gavin Jordan, better known as BeatStarXL made his start at the young age of 14 making beats on a Boss DR-5 Beat Machine for the local artist in his neighborhood, his city and now makes beats for artist from all over the globe. As an artist, producer, and performer, he is a triple threat, and definitely a force to be reckoned with. While he has made his accession to utilizing the equipment used by the most legendary of producers; he has a firm belief that it is not the equipment that makes the producer/artist. "It is the heart and the dedication for the craft of producing/beat-making that is put into every track," that mindset has earned him the name "BeatStarXL." His musical influences include Timbaland, Swizz Beats, DJ Toomp, Jigg (Suave House II), T.I., Jay-Z, Nas, Oukast, and countless others. "I listen to all types of music from Hip Hop & R&B to Gregorian Chants and Soca. Its important to broaden your horizons when it comes to creating music, there is no right or wrong way to do music, its about experimentation." Upcoming projects for him include his Sophmore Album "Born Legend" as well as working with hot and up and coming artist from all over like LV Lavor, xX108Xx, YungN N Da Building, Rival X to name a few. "I got big dreams and big ambitions, and I wont stop till I make it!"
Join the Audio Style crew as they hang out with special guest The Doves:
The Doves are an acoustic duo that expresses duality: male and female; light and dark; innocence and experience; joy and melancholy; sacred and profane. The husband and wife team of Wade and Trena Stooksberry bring their varied musical experiences and eclectic tastes together in a performance that is both original, yet affectingly familiar. Trena is classically trained; Wade cut his teeth in rowdy bars and clubs. Together, under various names and different ombinations -- and with Trena playing bass to Wade's guitar -- they played in bands during the nascent New Wave and Alternative scene. Now, as The Doves, they have crafted an original sound that is composed of welded harmonies; Trena's accomplished ethereal/bluesy/folk vocals matched to
Wade's smoldering melodies; and Wade's rhythmic thrum on guitar that blends Celtic, rock, and pop influences. They have played various venues in Macon including The Rookery, FridayFest at Third Street Park, and the Cherry Blossom Festival. Here's what local music legend Joey Stuckey had to say about The Doves, when asked (in a recent 11th Hour, Vol. 9, Issue 2): "Have you recorded anyone lately, anyone new on the scene?" He replied, "Everyday!. Right now I am working on .the local group The Doves, they are an amazing husband and wife duo and you should check them out live."


Always the place for witty repartee, great music and killer educational tips for the musician: Audio Style this week features an interview with vocal coach Brad Chapman. We also debut music from Ashley Harris, JJ Weeks and Shamora.
Vocal coach Brad Chapman- Brad has worked with Anita Baker, the Bangles, producer Quincy Jones, Kevin Cronin of REO Speedwagon and Marq Torien of the Bullet Boys etc. He has forever shattered the image of voice coaches as ex-opera singers shouting commands and demanding perfection from their captive pupils. For Chapman, it's a state-of-the-art, scientific endeavor--using synthesizers, sequencers and meters to educate singers regarding the complexities of their chosen instrument, the voice. Chapman has a firm background in the music business, having been a successful vocalist and performer for many years. His goal is to take his knowledge and skills and help singers who want to succeed in the music industry.
"Sing From Feel" is about, feeling the word, sentence or story; before you start to sing. All great singers of any style, do this automatically.
We as listeners know this, because it is felt by us immediately. The stronger the emotion is felt by the singer, the deeper we feel it. This is why we want to hear them, again and again. The way we teach this art is by following three equally important, yet enjoyable skills.
First, we free up and develop the voice to follow emotional commands; i.e. range, and dynamic control. The louder and higher the note is, the more we feel intensity and of course the lower and softer the note is, the more we feel intimacy or casualness.
Hundreds of years of experience, tells us that this can only be achieved by one on one feedback! from an excellent coach.
Second, the song must be memorized to the point, where there is no conscious effort on the part of the singer. The reason for this is; any internal thought; i.e. will I be able to hit all the notes or what are the words, will distract the singer from the feel and the audience will notice a void of emotion.
Third, I provide coaching and feedback, of the performance, so there is no doubt; that your audiences will feel it too. Our term for this, is, "vocal pre-production", before the live show or recording session and "vocal production": during recording sessions. Confidence and emotion always show. This is a major part of a singers' style.
Well, can you say music? you can? Great then pat yourself on the back and listen up to lots of great music including some old live recordings from Joey's TV show 15 minutes of fame. Also on deck is a new segment to the show, Tom's music stuff, please like it, he doesn't get out much!
Get ready for music music music and special guests, the kazoo playing pigs, The Hogs
as they drop by for a stirring performance of When the Swine Go Marching In!
In this episode, we are debuting brand new music from The Doves, an amazing husband wife duo
Plus playing all your audio style faves!
Drew Young visits with us to talk about his current album and to relive his earlier works.
It seems Drew Young has been kissed by a voodoo high priestess recently. Back in New Orleans by way of New York, Drew's been cutting his teeth on that Crescent City sound.
And since his move from the Big Apple to the Big Easy, things seem to have been going his way. Not only has he had the opportunity to get lost in the French Quarter and collect some battle scars along the way, he's also had the good fortune to write some beautiful music with Anders Osborne and Jim McCormick – leading to what many say is the best work of his career.
Drew is originally from Atlanta, Ga and got his start in the trenches of nearby Athens, as the founder and frontman of the jangly guitar-driven Ruben Kincaid. Since then, he's been traversing the country in a variety of beat up vehicles, stopping along the way to work with some of the most talented musicians and offbeat characters in "the biz."
A chance meeting with inimitable drummer/producer Brady Blade provided the momentum to set this recording in motion. Brady had performed with many of Drew's musical influences including Daniel Lanois and Buddy Miller. The proverbial stage was set for the making of Drew's Fifth CD. Drew assembled a top-notch roster of talented luminaries to bring his musical vision to life. Armed with a quiver full of well-crafted songs and his vintage Gretsch six string, Drew and his posse landed at Dockside Studio in Maurice, Louisiana. There on the banks of the Vermillion River in the heart of Cajun country, the guys stuffed themselves with cuisine prepared by Redneck Chef Brian from Kokomo, Mississippi. When they weren't doing that, they drank brown water, dodged gators and howled at the moon. Oh yeah, and along the way they also created some pretty great music.
The cast of characters included: Brady Blade, Dr. John, Marc Broussard, Anders Osborne, Wardell Quezergue (The Creole Beethoven ), Tony Hall, Leslie Smith, Rik Fletcher, Chris Donohue, John Porter
With so much talent involved, how could this not be a great project? You'll hear a lot of musical influences here, including The Band, Neil Young, Tom Petty, The Beatles, REM, and Fleetwood Mac. But don't be fooled. The music still has a uniqueness all its own. Drew's inimitable voice, style and character are all here. Only now, he's finally captured his musical past, wrestled it to the ground and taken possession of it.
Drew set out to make the best Damn Drew Young CD that he could and the resulting CD is just that. I could go on and on with overused superlatives like "awesome" "phenomenal" etc.. but that would be insulting to the listener and reader. What you have in Drew Young is an artist at his peak making music the way it should be done, from the heart, well crafted, honest and universal. All Drew ever wanted was to be a part of the soundtrack for the moments in the listeners' lives. If this is the case than Drew Young can sleep well knowing that his MISSION WAS ACCOMPLISHED.
8/12/12 Gavin Jordan & Byrd Wyatt
Brand new music from Gavin Jordan.
Plus, the guitar gurue Byrd Wyatt shares the Martin way of stringing guitars.
Thought Beneath Film is one of the best bands to come around in a long time!

It's pop/rock at it's best! ---From the bands website: www.thoughtbeneathfilm.ca
Thought Beneath Film's Detours Brothers Brent Wirth (vocals, guitar), and Brian Wirth (guitar) have long since making music in the Hamilton area in bands like the Kosmonaut, the Sitcom and otherwise but more recently the two have ramped up their own recording studio. Producing other bands offered the opportunity to meet more local musicians and better find musicians for their own projects. With the addition of David Lindsay (guitar, vocals), CJ Ricottone (bass, Vocals), and Matt Foster (drums), Thought Beneath Film offers their newest line up and their debut CDEP, Detours. "Matt played in Gin Rummy, CJ played in Slides and David played in Honour One – as devious as it might sound, they all came from bands that Brian and I recorded at our home studio," explains Brent Wirth. "Seeing how someone carries themselves and reacts to various situations throughout the recording process tells you a lot about their musicianship, attitude and level of seriousness. The personal relationships and camaraderie between band members is equally as important as their musical chemistry. We're all at the point in our lives where playing in a band is a lot more than just having fun playing your hometown once a month and looking cool to your friends." With the right band members in place, TBF then began fashioning five songs best to introduce the band on disc. Musically slick, lyrically thought provoking, TBF offer thoughtful guitar pop and after recording their debut CDEP twice themselves, they decided to leave the mixing and mastering to some pretty big names. Tom Lord-Alge (Weezer, Coldplay, Blink 182) and Bob Ludwig (Green Day, Nirvana, Foo Fighters) offer a punch and a sheen to the recordings that spotlights TBF's talents. It's pop with some hard guitar edge but catchy and maybe even easy to dance to. "At the end of the day, the music you create is always a reflection of the music that you want to hear," offers Wirth. "Our musical tastes are pretty diverse. We've always loved good, solid pop records — Katy Perry being one guilty pleasure — so we tend to be very melody and hook oriented, but then there's the influence of bands like Weezer and the Smashing Pumpkins: massive guitar tone. We're also into more eclectic and experimental bands as well. "The common lyrical theme throughout the EP is the struggle of trying to be an artist in today's society: having to deal with the apparent impossibility of being able to sustain your passion financially and emotionally and staying motivated and optimistic throughout it," adds Wirth. "It just seems like people are selling themselves short these days. So many of my creative friends have given up on their art to pursue something more pragmatic. It's depressing. Sure, money and stability can be important at times, but isn't there a lot more to life? That's the question that I've tried to pose throughout the EP. We're at the age where most musicians have to decide if they're in it for the long haul or not. I think we all share the same sentiment — it's not that we don't want to do anything other than playing
music; we just can't without being horribly depressed."
Guitar repair guru Byrd Wyatt returns with his popular segment, tech tips, this time about stringing your guitar and the Martin Guitar way of doing so.
Also debuting new music from
Chelsea Hughes and Gavin Jordon.
The Alex Tjoland band, AKA TATB, is Christian rock at it's best!
With amazing hooks both lyrically and melodically, the band's debut release " " is an album you won't be able to forget!
Recorded at Shadow Sound Studio with renowned producer Joey Stuckey, this release is an immersive experience that is both musically and spiritually satisfying. This week on audio style , the guitarist and song writer Bo Sammons, and the vocalist Rachel Elkins drop by to talk about all things TATB. The current incarnation of the band is: Rachel Elkins - vocals Delisa Kyzer - piano and keyboards Alex Tjoland - drums Erik Tjoland - bass Bo Sammons - guitar Sean McGraw - guitar Bruce Whitten plays guitar when we record.
7/15/12 Joey Stuckey and Tom Rule


Old friends, band mates and co-writers Joey Stuckey and Tom Rule chat about their collaboration on Joey's new CD Mixture and the forth coming CD release concert at the Georgia Sports Hall Of Fame. On Friday, July 20th, get ready for a night of outstanding music as Macon's official music ambassador, blind guitarist, recording artist and producer Joey Stuckey releases his first full length jazz CD "Mixture"! This fantastic release party will take place at the Georgia Sports Hall of Fame, starting at 7:30pm, and lasting until 10pm, and will offer a cash bar, light appetizers, and a silent auction! All ticket and merchandise sales will go to benefit the Georgia Sports Hall of Fame and the Jazz Association of Macon. During the show, all exhibits at the Georgia Sports Hall of Fame will be open, so come explore the Hall and enjoy the soothing sultry sounds of jazz! Tickets are fifteen dollars per person, twenty-five dollars per couple, or thirty-five dollars for two tickets and a CD! Tickets are on sale now! So visit gshf.org, or
call 478-752-1585 to purchase yours today! For more information about Joey Stuckey, visit joeystuckey.com!
Buy the CD now at: http://cdbaby.com/cd/joeystuckey22
Stone Iris: There's just no replacing that feeling of commiseration and unity that comes from a group of friends gathered around at the stage, soaking up the night together and raising a glass to good times. It's exactly that kind of feeling that Stone Iris taps into on their newly recorded EP, Illuminations. Like a lost night in a smoky bar, its songs feel easy to slip into and even easier to get lost in, using laid-back but propulsive grooves to create a mood that feels at once nostalgic and promising, familiar enough to get your guard down but restless enough to let you know that the best times are on their way. It builds off their previous releases, 2011 twin-EPs The Boo Box and Serene Machine, the 2010 Silhouettes EP and 2008 debut Ezperanza, by revealing a band that is at once more assured and more expansive than it's ever been.

Recorded with Stew Kirkwood at Sound Extractor Studio, Illuminations captures Stone Iris as they're starting to truly come into their own. It all began as Monzmeg, a basement project in the Calgary home of brothers, songwriters and guitarists Garret and El Niven. Stone Iris didn't fully begin to take shape until they recruited drummer Jeff Burwash, who had been banging the skins with blues outfit Straight Jacket before he was even legally allowed in bars. It was the move to Edmonton to attend Grant MacEwan's music program that solidified the group, though, first with the addition of Regina-born and Grant Mac-trained bassist Ryan Ast (ex-Without an End), and then adding Trail, BC-bred percussionist Juice Jensen in early 2010. in 2011, keyboard player Stephen Robinson and vocalist Kari James joined the ranks of the band, completing what is the current roster of Stone Iris.

Blending their disparate musical backgrounds–everything from hooky pop music to sunbleached reggae to hip-hop and rap–the influence of seven minds has created a mature sound that isn't easy to pin down, but is very easy to love. "Everyone wants some kind of tag line, but I don't think we've found an easy answer for that," explains Juice. "We're blues-rock, reggae, — there are a lot of things in it, if you want to throw a lot of hyphens into it, but that's what we are." What ties them all together, though, is that unerring mood, the unmistakable, easy atmosphere that seems to emanate from this talented young band whether they're at the jam space, in the studio or playing one of the shows that have taken them from their home base of Edmonton and Calgary to Vancouver and Toronto. The summer of 2012 will see Stone Iris setting out on their first US tour. This tour expands on their 2011 Canadian tour, and will showcase the strength of the Stone Iris live show. "When we play, people are watching and soaking it in without thinking they've got to be jumping up and down," says Elliot, a picture perfect example of the band's preternatural cool. "We've got a few tunes that could be played at a party, but I think for us it's more about people really sitting back and grooving, really getting into it." With that as their mission, the boys of Stone Iris are succeeding with flying colours.
Don't forget to check out the Iris in this months issue of the Portal Magazine:
http://www.theportalmagazine.com
NEWS FLASH: Tyler's NEW Downloadable 4-song EP "This Life, These Dreams" is now available on CD Baby!
Tyler Moore has been playing the piano since he was 5 years old and the guitar since he was 15. He began writing silly songs with his friends David Barbee and Markus Jarvis, and they formed the lackadaisical group "The Three Bums." Writing with his friends, Tyler gained confidence and began to compose more seriously, combining his passions for poetry and creative writing with his musical pursuits. He set up a recording space in the corner of his bedroom in his senior year of high school and put together two self-produced CDs for friends and family under the title "This Magic Box." The CDs received more praise and fewer chuckles than Tyler had expected, again increasing his confidence and encouraging him to pursue his talents further. Almost by accident, if you believe in accidents, Tyler met Joey and Jennifer Stuckey in July of 2007 when he came to their Macon, GA studio to record some demos that he had written for Kimberly Whigham, who must be credited with any and all success Tyler has had as a musician and songwriter. After a few e-mails and some signatures, Tyler was a published songwriter! Since then, there have been many more e-mails and signatures and a lot of excitement surrounding Tyler's songs. In April 2008, Tyler appeared as the musical guest on "After Dark with Scott Burnette," a variety program on Clarksville, Tennessee's CTV9. His performances can be viewed on YouTube.
Tyler has his MFA in Creative Writing from The Ohio State University. He is an alumnus of Austin Peay State University where he served as the editor-in-chief for APSU's annual student literary and arts journal, "The Red Mud Review," and received multiple scholarships and awards for his writing.
Guitar technician extraordinaire talks about guitar maintenance. Byrd Wyatt has been a professional musician for more years than he cares to remember. He has played bass guitar with the Joey Stuckey Band for over a decade and has become known as the go-to guy for guitar repair, maintenance and upkeep. In this episode of Audio Style, he talks about some tips to keep your ax like new and how to avoid spending lots of money on repairs and service fees. This is the first in a three part series. Byrd welcomes your questions for the next Audio Style at:
06/17/12 Cliff Chandler, author of The Paragons
Author Cliff Chandler is truly a renaissance man. He was born in New York City during the thirties, and spent part of his life in Macon, Georgia. Cliff returned to New York as a teenager, attended school at night, and worked in various occupations. Like most artists he has worked as a taxi driver, Hospital Aide, Paramedic, Professional Photographer - German School of Photography, Jazz Musician-- The New Muse, and an editorial writer for a local newspaper. Chandler was trained and served as a Special Officer in the New York City Police Department, but spent most of his time as a private detective and as Assistant To The President of the John C. Mandel Security Bureau. His education includes: Fine Art Major, Pratt Institute, Brooklyn, New York, Masters Writing courses at New York University, and Editing classes at The New School. His photographs hang in private collections all over the world
and in museums here in America. He has written a book of poetry, "Chants, Rants, and Raves", and ten novels, four of which are published, "The Paragons", "Vengeance Is Mine", and "Devastated". "Devastated" was selected as Mystery Novel Of The Year, 2004, by JADA PRESS. He has just released his first audiobook, "The Paragons", on Senate Records.

About The Paragons:
Elizabeth Crainsworth, daughter of Ellis Crainsworth of Crainsworth Industries is found murdered in a Bronx apartment on Boston Road. The murder is thought to be drug related. The crime-ridden area is known for prostitution and drug dealing. The family has refused to comment on their daughter's murder, and the police have been evasive about the crime. The question is what was Elizabeth Crainsworth doing there? There are no suspects at this time. The matter is still under investigation. When evidence concerning his daughter's murder falls into the hands of the prominent Ellis Crainsworth, Ellis goes into action by contacting his long time friend, the Mayor Robert Doubleday for help in finding her killer - but without the press invading his and his wife's privacy. A special squad is put together headed by Detective Vic Morgan. Come follow the investigation and its long mysterious trail to find out just how far it will lead.
6/10/12 Professor Steven Crowell
Jazz guitarist Steven Crowell began accordion lessons at the age of nine. Even at that early age Steven was "hearing" melodies and jazz chords in his head. He states that if his accordion teacher had taught him the lush chords he was "hearing" -- instead of polkas and waltzes -- he would probably be a jazz accordion player today! At the age of fifteen Steven discovered the guitar and within two months was playing in local combos! It was upon hearing and meeting jazz guitarists Eddie Duran and Barney Kessel that Steven's interest in jazz guitar improvisation and chord melody guitar soloing was awoken. He started playing guitar and upright bass in the high school jazz band while studying with several local teachers. Just out of high school, Steven formed a group with Sylvester Stewart (Sly of "Sly and The Family Stone") which released several records and performed at Lake Tahoe for the entire summer.

At age nineteen Steven began lessons with the legendary jazz guitarist Warren Nunes and actually shared a house with Warren for two years. In 1964 Steven attended Diablo Valley College while teaching jazz guitar music full time and raising a family. He studied advanced and 20th Century harmony under Dr.
Coleen Bicknell and the late Gordon R. Keddington, earning his California state teaching credentials. In 1969 Steven left his teaching position to go on the road with a show group and for the next ten years crafted his skills as a jazz guitarist by performing five and six nights a week. In 1979 Steven published the first volume of his jazz guitar instruction course which was based upon his unique performing and educational experiences. His course was met with critical acclaim and
expanded into a four year college level jazz guitar course. (Guitar Player magazine calls Steven's work "some of the best") Check out review in guitar player here: http://stevecrowell.com/home/84_eq_review
More recently Steven has formed The Jazz Science Guitar Institute and has published a series of revolutionary jazz guitar method books based on his discovery of the 84 Jazz Guitar Equations - a system that facilitates soloing on the entire guitar fretboard by combining scales and arpeggios into one thought.
Over the years Steven Crowell has performed in night clubs, show rooms, and jazz festivals. He has worked with the top names in showbusiness including: George Burns, Bob Newhart, The Coasters, The Diamonds, seven years on the road with jazz pianist Big Tiny Little, and in films with Tommy Lee Jones ("Cobb"), and Whoopie Goldberg ("Sister Act"). He recently played guitar with the Ted Herman Orchestra in the soon to be released movie "The Encore of Tony Duran". He currently lives in Southern California with his wife Beverly and continues to perform at local music festivals and upscale restaurants.
In 2007, lead singer Jesse-James Cameron formed Makeshift Innocence. Canadian born, Cameron spent three formative years in Negril, Jamaica, where he fell in love with the tones and feel of Reggae music – music that now infuses the group's Reggae, Rock and Roots sounds with authentic Caribbean flavor. Known as one of Western Canada's best live acts, selling out several shows in 2010 and 2011, they showcased twice at Canadian Music Week in 2011 – selling out the Bread and Circus and the Hideout. They were one of 12 bands from around the world chosen to showcase at the Worldwide Radio Summit in Los Angeles on April 30, 2011, and the only Canadian band selected to showcase at MUSEXPO in Hollywood on May 1, 2011. Makeshift Innocence were also just one of a handful of bands chosen to showcase at COCA (Canadian Organization Campus Activities) in Whistler, British Columbia
in June 2011, and are currently touring Canada until January 2012 when they will head south to continue touring in the US. Makeshift Innocence are based in Calgary, Canada –and are comprised of Cameron on vocals and acoustic guitar, Tammy Amstutz on bass guitar, Brad Simons on electric guitar, and Fred Brenton on drums.
WHAT PEOPLE ARE SAYING …
"Jesse-James (Cameron) is one of the best frontmen I have seen in years, and the energy and sense of entertainment of the whole band are going to take them a very long way …"
Greg Simpson, Canadian Music Week
"Makeshift Innocence delivers an organic and infectious soundtrack that resonates at the highest level of positive musical emotions. Front man Jesse-James connects with audiences in the most honest and spiritual ways to ensure you feel his good vibrations. Makeshift Innocence's MUSEXPO performance was a 10/10."
Sat Bisla, President and Founder A+R Worldwide

Kema's Bookstore was born from 8,000 books from her personal collection and has grown to hold more than 20,000 books—mysteries, westerns, science fiction, true crime, romance, religious/inspirational and books for kids and teens abound. Kema helps spotlight local authors as well as artists, jewelry makers and musicians by showcasing their creations in her store. She has also recently started offering hard-to-find books for collectors on Amazon.
And if the free WiFi and delicious brownies and cupcakes aren't enough to entice you into Kema's world then you should just stop in to shake her hand—she's a dedicated public servant too. Each year she sponsors the "Rising Star Program" in Jones County in Georgia to recognize students with excellent grades. In addition, she supports the local schools by helping with silent auctions and fund raisers. She provides free large print books which are donated to her by customers to area rehabilitation facilities and hosts twice monthly book clubs as well. She sponsors a teen writing program during the school year which she coordinates with a local poet. In addition she sends free books to troops in Iraq and Afghanistan. So when you mosey down to the Middle Georgia area be sure that Kema's Bookstore makes it on your itinerary—get some great reading for a great price, have
a cupcake, and meet a lady with a true servant's heart.
5/20/12 Joe Solo, Producer Macy Gray, Fergie.


Joe Solo Record Producer, Songwriter, Composer Credits Include: Fergie, Macy Gray, Atlantic, MTV, Epic, HBO, Paramount, NBC, Universal, Sony, Apple, Famous Music Publishing, CBS, Killer Tracks, Fox Sports Music, BMG, Hasbro Games Seasoned Film/ TV Composer & Songwriter. Songs heard on One Tree Hill, The OC, Major League Baseball, Dancing with the Stars, and many others Past speaking engagements include The NAMM Show, ASCAP's "I Create" Expo, The Songwriter's Guild of America, Expression College of Digital Arts, Billboard's Film & TV Music Conference, The Producer's Conference, UCSB, The National Assoc. of Record Industry Professionals, and KTLA News.

Endorsements include Gibson, Apogee, Spectrasonics,Yamaha, Propellerheads, RME, Seymour Duncan, Overloud, MOTU, and Antares.

Currently Joe is helping artists and music industry pros to become successful through his Music Success Workshop, instructional videos, hands-on career coaching, live seminars, and of course...songwriting & producing records.
To get Joe's FREE Music Success Video Nugget Series: www.musicsuccessworkshop.com
Born in the blazing heat of a Deep South summer in 2009, the award-winning band Homeless Hill quickly developed a local following that outstripped their expectations. While performing to live audiences with hook-driven originals and innovative covers that off-set their tight rock riffs - front man and songwriter Darin Curtis, drummer Danny Savage, and bassist Adam Crump collaborated to create "Set It On Fire," their first full-length album, which has now reached the ears of thousands of fans through airplay, iTunes, and live shows throughout the Southeastern U.S. "Set It On Fire" has been described by newspapers as "11 tracks of gut-check rock n roll!"

Now with added member Travis Denning on lead guitar, Homeless Hill is evolving and working on a sophomore album that is sure to set the rock scene ablaze yet again. Influenced by rock-n-roll greats such as Foo Fighters, Red Hot Chili Peppers, Incubus and Alterbridge, this hard hitting quartet plan to burn it down, one song at a time.

Anyone who has had the experience of seeing Homeless Hill perform live will be sure to tell you about their amazing show, dynamic stage presence, and as Chris Horne of the Macon Telegraph writes, "relying on their powerful hooks, and vocal harmonies, if you catch one of their live shows you may just become one of the Homeless 'homies'..." Rachel Helie, writer and contributor for the 11th Hour HoCo states, "There is more to rock and roll than sex and drugs. Its takes hard work, focus, and sheer force of will. If anyone is going to prove that, it's going to be Homeless Hill."

Homeless Hill has shared the stage with Southern rock/blues, Billboard charting artists Doc Holliday and Wet Willie. With their whole career ahead of them "The Hill" is aiming high, as they set out to become a regional and national force. So in the immortal words of "Homeless Homies" everywhere can we get a big "Hill Yeah!?"

www.sonicbids.com/homelesshill
5/6/12 Composer and Pianist Tom Rule
Tom Rule has crammed in more performing in more styles and has more stories than anyone his age has a right to expect! He is a multi-keyboardist specializing in nothing-in-particular, and although this flies in the face of conventional music career advice, he has made it work because he is no ordinary duck. Also known as the MacMusicGuy, Tom is an award-winning musician & keyboardist who has been involved with the Macon and Middle Georgia music scene since 1990. He is a teacher, performer, arranger, music director, studio musician, sound designer, and audio editor. He is also left-handed, and is living proof God has a sense of humor.
Aside from themulti-keyboard solo album Accessible Depth, Tom also arranged, performed, and produced the two albums by the band tom&co [Brethren and Seasons]. Seasons received some airplay in Australia and on the RadioIO-Jazz online station. He has credits in some capacity on well over a dozen albums, and has recently been working with Joey Stuckey as co-writer on Joey's new album MIXTURE. Tom has been an active performer most of his career. Since moving to
the Middle Georgia area he has played with the Joey Stuckey band, the Grapevine, the Bob Huellemeir Big Band, GACabaret with Dr. Martha Malone, an assortment of combo and solo situations, AND has accompanied numerous voice recitals – including two by mezzo-soprano Rebecca Lanning. He is a founding member of the Mosely Dixon Project and played with Northway Church for 18 years. He is currently the staff pianist at First Presbyterian in Macon, plays keyboards in the band for Gary Lamb Ministries, and is the accompanist for the Macon State College Chamber Singers. Tom also teaches piano at Young America Music School and for the Macon State College Music department. Tom has been an ASCAP writer since before the turn of the century, but he is not nearly as old as that makes him sound.