Second Thursdays 9pm Eastern / 6pm Pacific
In 2018 we are encouraging and inspiring listeners to create their own customized and unique tool belts to enrich their lives in joy-full and loving ways. Our guests will awaken each of us through both their passion and their struggles as they share the tools that have strengthened their lives. Each month we will have a theme with wonderful guests to discuss some creative wisdom that focuses on what is strong!
---
To Listen LIVE:
Click for MP3 LIVE Signal Click for LIVE Windows Media Player Signal
Listen To Past Shows Below
Show Host: Susannah Spanton

is President and Founder of Shanachie Studio, home of Reiki Melody and Bio-Energy Healing sessions and training. Susannah provides holistic opportunities for personal enrichment. Susannahís mission is to create healing opportunities, educational experiences, and inspiration for wellness that is respectful and honors people for who they are!


In addition Susannah is a Professional Trainer and Supervisor for Lakeside Global Institute teaching university level courses, whose topics include understanding emotional trauma and relational health. Susannah is an International Center for Reiki Training Licensed Reiki Master teacher, Bio-Energy practitioner and international trainer from the Michael DíAlton school of Bio-Energy healing in Vancouver, Canada, member of Toastmasters, performs as a storyteller, intuitive life coach, drummer, poet, and author. Gratitude for the rich experiences sparked Susannahís desire to travel, teach and share the many gems of wisdom she has been blessed to learn from some of the most extraordinary teachers of our time.


As a Reiki Master teacher since 1998 Susannah has taught Reiki to many people, provided Reiki for hospice clients for several years in addition to providing sessions to hundreds of clients at her studio. Susannah provides training in the healing arts throughout the United States, Canada, Costa Rica and Europe.
www.reikimelody.com info@reikimelody.com
---
PAST SHOW ARCHIVES
2 Ways to listen to past shows:
1. Click date to "Stream" show (it will play like the radio) or . . .

2. "Right Click" on date then select "Save Target As" (or similar "Save Link" etc.) and a copy of the show will download to your device which you can then play anytime.
---
Special Guest: Felicia Grant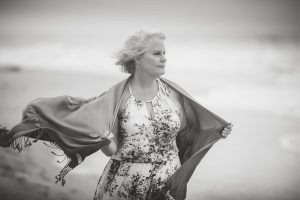 Felicia retired in 2008 as a Financial Advisor with Merrill Lynch and a 30+ year career in Finance to follow her soul guidance. Felicia founded and brought to life Dragonfly Experience Retreats to create a safe space for women to leave their stress behind and discover their true potential; and learn to live a life filled with joy and passion. Felicia continued her thirst for spiritual growth and knowledge and is now an Advanced Soul Coaching Practitioner, an Usui Holy Fire Reiki Master, Certified Advanced Psychic-Medium, and Past Life Regression Coach. Over the past several years Felicia has spent time in Sedona studying with Native American Medicine Man Uqualla, mentoring and certifying with International Psychic Medium Lisa Williams, and currently has been selected to mentor with International British Psychic Medium Tony Stockwell in a 12-month program. Focusing on Energy Healing with Reiki, Sound Healing and Mediumship Felicia uses her gifts and talents to help others recognize and release blocks that hold them back from living a joy filled life. She also enjoys teaching Usui Holy Fire Reiki and holds several mediumship development groups. Felicia currently resides in Wilmington NC with her husband Will and Chocolate Lab Hope.
https://www.feliciagrant.com/sample-retreat-dragonflyexperience/
A discussion about Essential Oils
Robert C. Whitaker, MD, MPH,

is Professor of Epidemiology and Biostatistics and Pediatrics at Temple University, Philadelphia, PA. His research focuses on the life-course development and inter-generational transmission of health and well-being. His recent work is focused on the life-course development of flourishing. Current studies examine resilience to the impact of adverse childhood experiences on adult health.

Tonight Bob will share this thoughts on the topic of mindfulness. Together we will discuss the principles of compassion fatigue vs empathic fatigue and the similarities and/or differences. We are very excited to discuss more intentional tools for our self care tool belts with Bob this evening.
Special Guest: Marc Calica

Join us tonight for a passion filled conversation with Marc Calica founder of Children are the Greatest Inc. an organization that mentors African American and Latino youth. Marc is also a Certified Trauma Competent Educator facilitating professional development courses for Lakeside Global Institute throughout the tri-state area.

Tonight Marc will share his journey into the world of drumming and rhythm as both a scientific and creative tool for healing.

Marc has created a powerful drumming curriculum over the last few years. NeuroBeats is a trauma informed drumming program that incorporates the latest developments in neuroscience, attachment and traumatology. The program is flexible and can be used with a variety of individuals and groups for many purposes.

NeuroBeats offers community drumming for special events, conferences & staff team building and training.

To schedule a drumming experience contact Marc: mcalica@childrenarethegreatest.org office: 484.580.8767 cell: 415.609.2429

Special Guest: Michelle Machado, Reiki Master
Our wonderful guest Michelle Machado, a sensitive Reiki Master, has a unique style of being a seasoned empath. She is a mother of two beautiful and talented young men, and a Certified Trainer and Supervisor at Lakeside Global Institute. Michelle teaches courses in trauma awareness and emotional and relational health. She is an extraordinary teacher and coach in the Art of Listening. Tonight we are highlighting the skill of listening as a vital tool in our lives to demonstrate both compassion and empathy for ourselves and our relationships. The unique approach Michelle describes and demonstrates can become a tool of intention and connection for all our relationships both personally and professionally.

For mote information about Lakeside Global Institute and the courses Michelle teaches go to

Lakeside Global Institute - Trauma Training for Educators https://lakesidelink.com/training/

Special Guests:
Pam McMahon and Dan Price
Pam McMahon, speaks about using Breath work and music as modalities for self-care. Pam is a Certified Transformational Breathwork Facilitator and ordained Minister as well as a Reiki Master teacher. She stepped onto the path of Reiki in 1996 and received her first Mastership in 1999. Pam and her husband Donald T make beautiful music together that offers inspiration and healing to everyone who listens.


Dan Price offers some pearls of wisdom from a young manís perspective. Dan is 27 years old and has trained as a Yoga teacher, photographer, calligraphy artist, Reiki Master and Bio-Energy practitioner. Dan has plans to pursue his many dreams of adventure by traveling across the country this summer to discover more of who he is and who he would like to become.